The most popular streaming apps on TV
The hottest shows. The newest movies. Make sure you don't miss a thing by subscribing to these streaming apps today.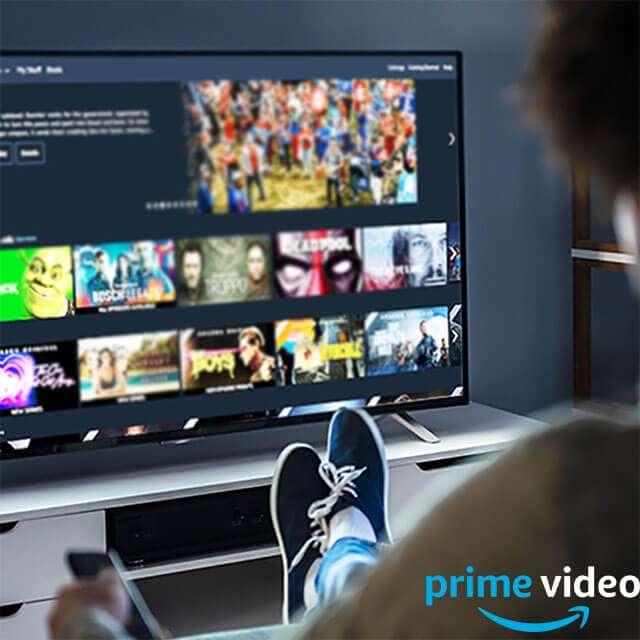 Amazon Prime Video
Amazon Prime Video gives you access to a wide variety of shows, movies and Amazon Originals and best of all, it's included in your Prime membership! Subscribe and stream to your heart's content!

*Compatible TiVo box, internet service and Amazon Prime membership required.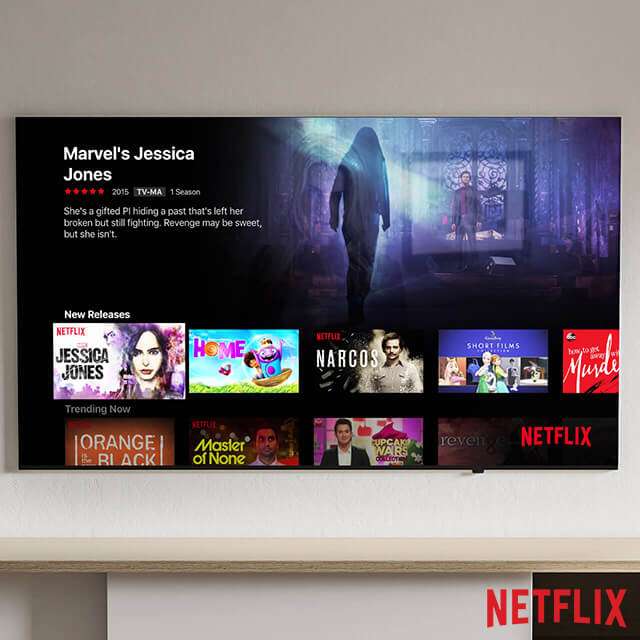 Netflix
Not sure what to watch? Netflix makes it easy to decide what's next with a recommendation section that learns your preferences from what you watch. Enjoy new shows, movies & specials - many in 4k.

*Compatible TiVo box, internet service and Netflix membership required.
What to Watch This Month
Looking for something new to watch? We've got a round-up of the best new releases available On Demand and what's coming to Amazon Prime Video, Hulu, and Netflix this month.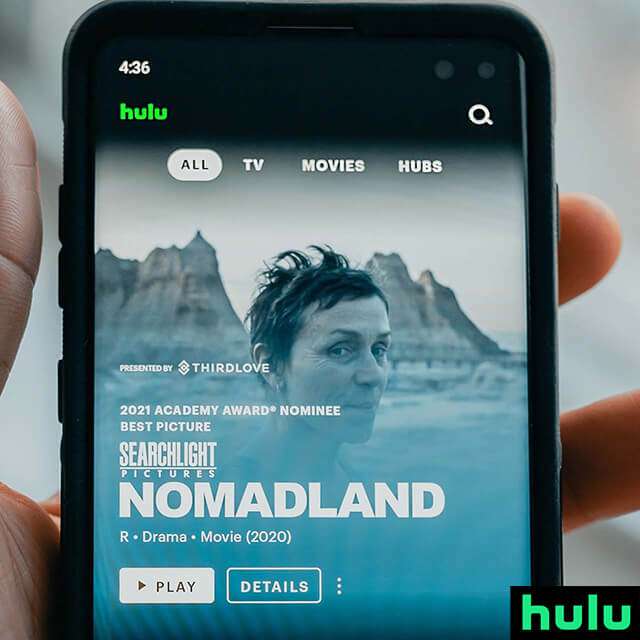 Hulu
Originals, brand new episodes of network shows, past seasons of your favorites… Hulu has it all!

*Compatible TiVo box, internet service and Hulu membership required.
Max
The One to Watch for HBO, hit series, movies, reality, and more.

*Compatible TiVo box, internet service and Max membership required.
Disclaimers
Not all services, speeds, packages, equipment, channels, tiers, pricing, streaming services, product offerings and product features are available in all areas. Offers valid only for new residential customers or previous customers with account in good standing who have not had our service within the last 60 days. All names, logos, images and service marks are property of their respective owners. Other restrictions may apply.
*Astound TV+ app requires subscription to Astound TV service, at least one Android set-top box rental from Astound, internet connection and compatible device.  Some features and functions may not be available out of the home. TV programs cannot be streamed outside of the United States. Other restrictions apply.
HBO® , CINEMAX® and related channels and service marks are the property of Home Box Office, Inc. ©2023 WarnerMedia Direct, LLC. All rights reserved. MAX™ is used under license. Minimum 3G connection is required for viewing on mobile devices. Some restrictions may apply. All devices, titles and related trademarks are property of their respective owners. For specific technical requirements for devices, go to hbomax.com/faq/#devices.
® 2023 Xperi. All rights reserved. TiVo and the TiVo logo are registered trademarks of TiVo Brands LLC.
Availability of streaming content from third-party sources is subject to change and certain third-party fees may apply. Separate streaming membership is required for these services (and sold separately). Access to Amazon Prime Video, Netflix, Hulu, Sling TV, FuboTV and other streaming services requires compatible TiVo equipment and RCNWaveGrandeenTouch Internet service.
© 2023 Amazon.com, Inc. All rights reserved. Amazon Prime Video requires a membership to Amazon Prime.
© 2023 Netflix. All rights reserved. Netflix is a registered trademark of Netflix, Inc. Netflix unlimited streaming membership is required.
© 2023 Hulu, LLC. Hulu subscription required. Hulu, the Hulu logo, and other Hulu marks, graphics, logos, scripts, and sounds are trademarks of Hulu, LLC. Compatible TiVo box, internet service and Hulu membership required.