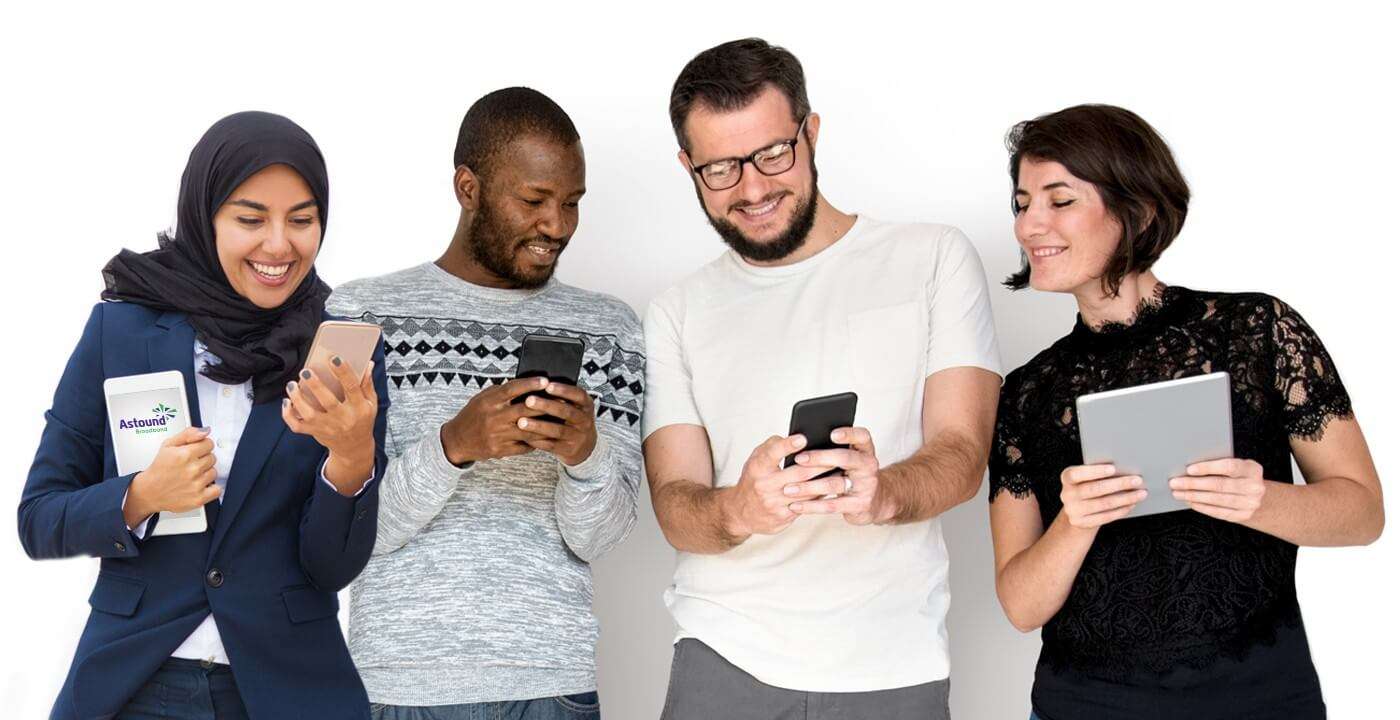 Spread the word, get rewarded!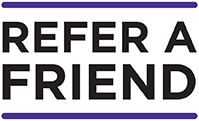 YOU'LL EARN $75
*
towards your services for each friend you refer
You found astounding internet
Share the secret with your friends — here's how it works:

1. ENROLL
Fill out the form to get started!

2. SHARE
Begin referring friends immediately.

3. EARN
Get $75 off your bill for EACH friend you refer!*
Frequently asked questions
Disclaimers
*Certain restrictions apply. Not available in all areas. To participate in the Astound Broadband Refer-A-Friend Program, you must sign in at astound.getambassador.com, agree to the Program Terms and Conditions, enroll in the Program, and abide by all Program Terms and Conditions. A unique share link to a personalized dashboard will then be displayed with options to share referrals via email, text, or social media. Your unique referral share link must be used to properly track your reward and receive payout. Once the referral share link is received by the Referred Customer, the Referred Customer must enroll in the Program and accept the Program Terms and Conditions by clicking the link within the shared email, text, or social media communication share link, accept the Program Terms and Conditions, and provide all required information. The Referred Customer must be a new residential Astound customer or a customer that has not had Astound's service(s) within the last 60 days. The Referred Customer must install/activate Astound service(s) within 30 days from date of the referral. Both the Referring and the Referred Customer must remain an Astound customer in good standing for 60 consecutive days immediately following service activation before a bill credit is awarded. Limit of up to $1,200 in referral reward bill credits per calendar year, per person and/or account. Service offerings are contingent upon Astound's verification that the specific address covered by the service request is an Astound serviceable location. Prices do not include taxes, franchise fees, or other surcharges. Referral credits may not be transferred or redeemed for cash. Services and pricing are subject to change. Services and account good standing are subject to terms and conditions of Astound's subscriber agreements, policies, and other applicable terms and conditions. See our online disclosures at www.astound.com/policies-disclaimers for more information about the service offered in your area. Other restrictions may apply. Subject to Astound's Refer-A-Friend Program Terms and Conditions. May not be combined with other referral rewards or similar programs. Program subject to modification or cancellation at any time at the discretion of Astound.