What to watch on Netflix
(November 2022)
The best shows and movies to watch on Netflix this November include Bling Empire, Buy My House, The Mole, Nailed It!, Big Mouth, Cobra Kai, Emily in Paris, Locke & Key, Lost in Space, Lupin, and First Kill.
Add Netflix to Astound TV and the TiVo®* Experience for the best entertainment experience you can get.
Then browse our list of what's streaming to settle in with your next binge.
*Compatible TiVo box, internet service, and Netflix membership required.
Related content:
Reality shows & documentaries
The best reality TV shows and documentaries streaming on Netflix right now are:
Bling Empire (3 Seasons)
Come along for the fun as wildly wealthy East Asian and East Asian American partygoers take on L.A. in this reality series.
Buy My House (1 Season)
Homeowners try to convince experienced real estate investors to buy their houses.
Twentysomethings (1 Season)
Follow the lives of a group of 20-somethings trying to navigate love and friendships in Austin, Texas.
Tiger King (2 Seasons)
See what dirt is clawed up on Joe Exotic and Carole Baskin in season 2 of the outrageous documentary series.
The Andy Warhol Diaries (1 Season)
Ryan Murphy executive produces this documentary about the infamous artist using Warhol's posthumously published diaries.
The Ultimatum (1 Season)
A deadline is set, and in just eight weeks, couples have to decide whether to get married or move on.
The Mole (1 Season)
Contestants must work together to win this reboot of the classic competition series.
Nailed It! (6 Seasons)
Another batch of "bakers" try their hand at creating the least terrible confection in exchange for $10k.
Bake Squad (1 Season)
Four talented bakers, selected by Milk Bar founder Christina Tosi, compete to see whose extravagant dessert will be chosen for someone's special day.
Meltdown: Three Mile Island (1 Season)
This 4 part documentary interviews witnesses to the 1979 Three Mile Island nuclear power plant meltdown.
Wild Babies (1 Season)
Get a glimpse into the lives of the littlest wild animals, including lions, elephants, penguins and pangolins in this nature documentary.
Love is Blind (2 seasons)
People looking for love engage in an entire courtship, up to getting engaged, without ever seeing their potential suitor.
The Circle (4 Seasons)
A competition to see who has the most social media clout, with players only communicating with one another via social media platform called "The Circle".
Floor is Lava (2 Seasons)
Teams have to complete an obstacle course where the floor has been flooded with fake lava.

What to watch this month
Looking for something new to watch? We've got a round-up of the best new releases available On Demand and what's coming to Amazon Prime Video, Hulu, and Netflix this month.
Comedy
The best comedies streaming on Netflix right now are:
Big Mouth (6 Seasons)
Nick (Nick Kroll) and his friends continue to navigate growing up in the latest season of the edgy animated series.
Never Have I Ever (3 Seasons)
Devi copes with high school pressures, home drama and new romantic relationships.
God's Favorite Idiot (1 Season)
A tech-support employee becomes the unwitting messenger of God.
The Pentaverate (1 Season)
Since the Black Plague of 1347, has a secret society of five men been working to influence the world events for the greater good? A Canadian journalist tries to uncover the truth.
Cobra Kai (5 Seasons)
Terry Silver continues expanding the Cobra Kai empire to spread his "No Mercy" karate style.
Workin' Moms (6 Seasons)
A group of female friends struggle to balance their jobs, families, and love lives, with hilarious results.
Murderville (1 Season)
Will Arnett stars as an eccentric detective who gets a new celebrity guest star each week who has to improvise their way through assisting him with solving crimes.
Space Force (2 Seasons)
Steve Carell heads the sixth branch of the armed services: The Space Force.
Emily in Paris (2 Seasons)
A young woman from the Midwest gets a job in Paris.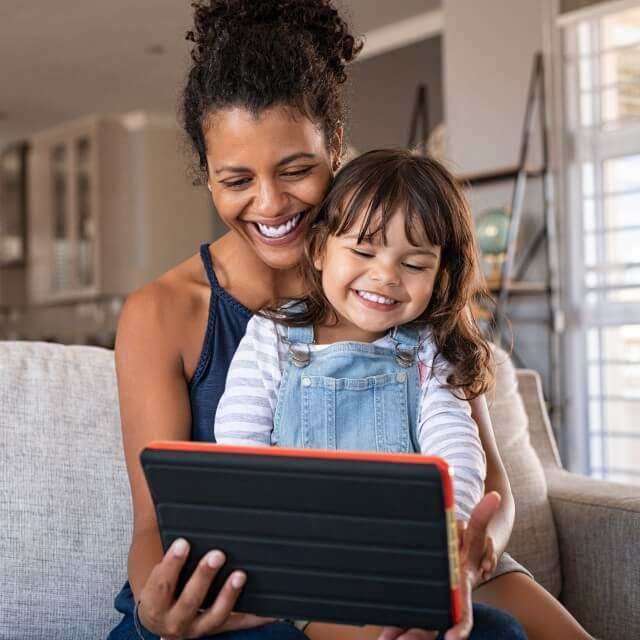 Astound TV+
Watch your favorite TV shows and movies from anywhere using the Astound TV+* App.

*The ability to stream content out-of-home may be limited and is dictated by the content provider.
Kids
The best kid's shows streaming on Netflix right now are:
Jurassic World Camp Cretaceous (5 Seasons)
The campers face new dangers even as they are closer to going home than ever before.
Fate: The Winx Saga (2 Seasons)
In this live-action version of Nickelodeon's Winx Club, Bloom learns how to control her magical powers in the Otherworld.
Locke & Key (3 Seasons)
The Locke family believes they have destroyed the big demon, but more danger awaits them.
Lost in Space (3 Seasons)
The Robinson family fights hidden dangers after crash landing on a distant planet.
Scaredy Cats (1 Season)
Willa receives a birthday gift that reveals a secret world of talking animals, witches and more!
Drama & Suspense
The best drama and suspense shows and movies streaming on Netflix right now are:
Stranger Things (4 Seasons)
Six months have passed since the Battle of Starcourt, which brought terror and destruction to Hawkins. After the attack, our friends find themselves separated for the first time.
The Lincoln Lawyer (1 Season)
Mickey Haller, an iconoclastic idealist, runs his law firm out of the back of his Lincoln, taking on cases big and small across Los Angeles.
Lupin (2 Seasons)
Assane's quest for revenge has torn his family to pieces. With his back to the wall, he now has to think of a new plan, even if it means putting himself in danger.
Selena: The Series (2 Seasons)
Selena fights to balance time with her new husband and family as she continues her journey to stardom.
Jupiter's Legacy (1 Season)
This epic drama follows the children of super heroes as they fight to live up to their legacy.
Shadow and Bone (1 Season)
Dark forces conspire against orphan mapmaker Alina Starkov when she unleashes an extraordinary power that could change the fate of her war-torn world.
First Kill (1 Season)
A teenager vampire and vampire hunter can't decide whether to kill or date each other.
Fakes (1 Season)
Two teenagers inadvertently build a fake ID empire.
Who Killed Sara? (3 Seasons)
A man decides to avenge his sister's death after spending nearly two decades in prison for a crime he didn't commit.
Savage Beauty (1 Season)
This South African series focuses on a woman who exacts revenge on a powerful family with a global beauty empire.
Ozark
Jason Bateman and Laura Linney star as a couple who move to the Ozarks and have to launder money for a drug boss.
The Sandman (1 Season)
Dream escapes his imprisonment by a mortal wizard and searches for his lost equipment in this series based on the cult-classic comics by Neil Gaiman.
Devil in Ohio (1 Season)
A young cult escapee turns the life of a psychiatrist upside down in this series based on a popular Young Adult novel.
Resident Evil (1 Season)
Jade and Billie Wesker are forced into a manufactured, corporate town just as they are entering their adolescence. They soon realize the town is more than it seems and that their father might be hiding dark secrets.
Virgin River (4 Seasons)
Season 4 finds Mel excited to become a mother, even though she's unsure whether her baby belongs to her deceased husband or Jack.
The Umbrella Academy (3 Seasons)
The siblings navigate challenges, losses, and surprises while dealing with an unknown destructive entity wreaking havoc in the Universe.
You (3 Seasons)
Newlyweds Joe and Love are raising their newborn in Southern California as Joe continues to repeat his cycle of obsession.
The Chair (1 Season)
As the first woman of color to become chair at Pembroke University, Dr. Kim (Sandra Oh) fights to exceed expectations without failing the English Department.
Pieces of Her (1 Season)
This new thriller series based on a best-selling book is about a woman who discovers that her mother (Toni Collette) has a dark past.
Russian Doll (2 Seasons)
Natasha Lyonne stars as a woman who keeps reliving the same day and is trying to find a way out of her strange time loop.
Anatomy of a Scandal (1 Season)
This British series, based on a novel, tells the tale of a prime minister caught up in a scandal.
Disclaimers
Availability of streaming content from third-party sources is subject to change and certain third-party fees may apply. Separate streaming membership is required for these services (and sold separately). Access to Amazon Prime Video, Netflix, Hulu, Sling TV, FuboTV and other streaming services requires compatible TiVo equipment and RCNWaveGrandeenTouch Internet service.
Not all services, speeds, packages, equipment, channels, tiers, pricing, streaming services, product offerings and product features are available in all areas. Offers valid only for new residential customers or previous customers with account in good standing who have not had our service within the last 60 days. All names, logos, images and service marks are property of their respective owners. Other restrictions may apply.
Broadband internet connection is required for TiVo Stream 4K devices and is required to access and receive streaming content. 100 Mbps Internet or higher is required. A compatible TV with a HDMI port is required. To receive 4K features and benefits, a 4K television, a 4K compatible streaming device and an internet connection are required. 4K content is limited to the programming available in 4K format by the content provider. One TiVo Stream 4K is included as an add-on promotional offer and valid for 12 months from installation date; thereafter, price increases to $1.49 per month in months 13-24, regular rates apply thereafter. Additional TiVo Stream 4K devices are available for $0.99/month (each) for 12 months, up to 5 devices total per home. Price for additional TiVo Stream 4K devices increases to $1.49 per month (each) in months 13-24; regular rates apply thereafter.
*Astound TV+ app requires subscription to Astound TV service, at least one Android set-top box rental from Astound, internet connection and compatible device.  Some features and functions may not be available out of the home. TV programs cannot be streamed outside of the United States. Other restrictions apply.
© 2022 Netflix. All rights reserved. Netflix is a registered trademark of Netflix, Inc. Netflix unlimited streaming membership is required.