What to watch on Netflix
(February 2023)
The best shows and movies to watch on Netflix this February include Outer Banks, You, Freeridge, Ginny & Georgia, Big Mouth, That '90s Show, Emily in Paris, The Recruit, Vikings: Valhalla, Wednesday, and First Kill.
Add Netflix to Astound TV and the TiVo®* Experience for the best entertainment experience you can get.
Then browse our list of what's streaming to settle in with your next binge.
*Compatible TiVo box, internet service, and Netflix membership required.
Related content:
Reality shows & documentaries
The best reality TV shows and documentaries streaming on Netflix right now are:
Perfect Match (1 Season)
A mix of some of Netflix's most famous reality stars return as they search for their perfect match.
Dream Home Makeover (4 Seasons)
The McGees work to give families the homes of their dreams.
Bling Empire (3 Seasons)
Come along for the fun as wildly wealthy East Asian and East Asian American partygoers take on L.A. in this reality series.
Buy My House (1 Season)
Homeowners try to convince experienced real estate investors to buy their houses.
The Ultimatum (1 Season)
A deadline is set, and in just eight weeks, couples have to decide whether to get married or move on.
The Mole (1 Season)
Contestants must work together to win this reboot of the classic competition series.
Nailed It! (6 Seasons)
Another batch of "bakers" try their hand at creating the least terrible confection in exchange for $10k.
Bake Squad (1 Season)
Four talented bakers, selected by Milk Bar founder Christina Tosi, compete to see whose extravagant dessert will be chosen for someone's special day.
Wild Babies (1 Season)
Get a glimpse into the lives of the littlest wild animals, including lions, elephants, penguins and pangolins in this nature documentary.
Love is Blind (3 seasons)
People looking for love engage in an entire courtship, up to getting engaged, without ever seeing their potential suitor.
The Circle (4 Seasons)
A competition to see who has the most social media clout, with players only communicating with one another via social media platform called "The Circle".
Floor is Lava (3 Seasons)
Teams have to complete an obstacle course where the floor has been flooded with fake lava.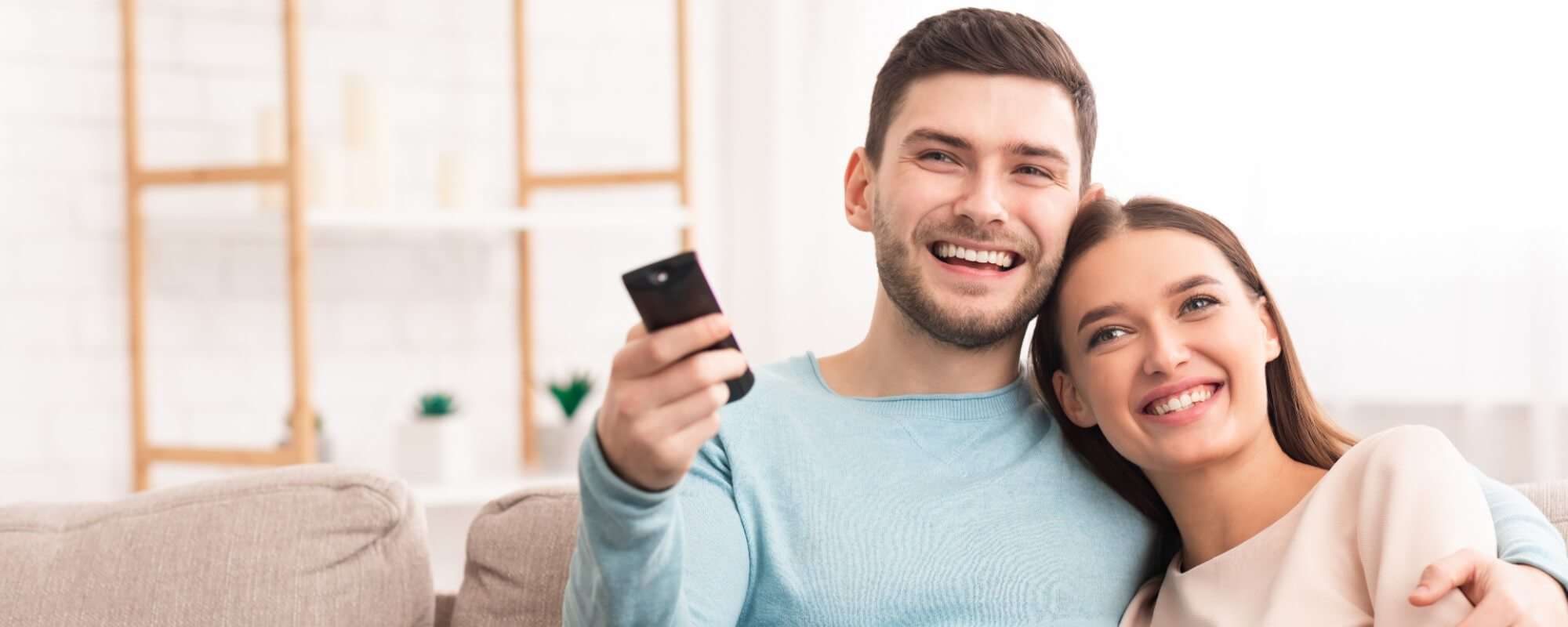 What to watch this month
Looking for something new to watch? We've got a round-up of the best new releases available On Demand and what's coming to Amazon Prime Video, Hulu, and Netflix this month.
Comedy
The best comedies streaming on Netflix right now are:
Freeridge (1 Season)
This coming-of-age comedy centers on a group of friends who accidentally unleash a deadly curse.
That '90s Show (1 Season)
This spin-off of That '70s Show follows Donna and Eric's daughter, Leia, as she spends the summer of 1995 with her grandparents Kitty and Red.
Ginny & Georgia (2 Seasons)
An angsty teenager, Ginny often feels more mature than her dynamic and unpredictable mother, Georgia.
Blockbuster (1 Season)
Blockbuster Video is down to its last store in the country, and it's Timmy Yoon's job to keep it relevant.
The Recruit (1 Season)
 A CIA lawyer is endangered when a former asset threatens to reveal her identity.
Wednesday (1 Season)
A young Wednesday Addams discovers she possesses psychic abilities. She tries to prevent a killing spree and solve a mystery that happened 25 years ago.
Emily in Paris (3 Seasons)
Emily has to decide what path to take, both in career and love.
Big Mouth (6 Seasons)
Nick (Nick Kroll) and his friends continue to navigate growing up in the latest season of the edgy animated series.
Never Have I Ever (3 Seasons)
Devi copes with high school pressures, home drama and new romantic relationships.
Cobra Kai (5 Seasons)
Terry Silver continues expanding the Cobra Kai empire to spread his "No Mercy" karate style.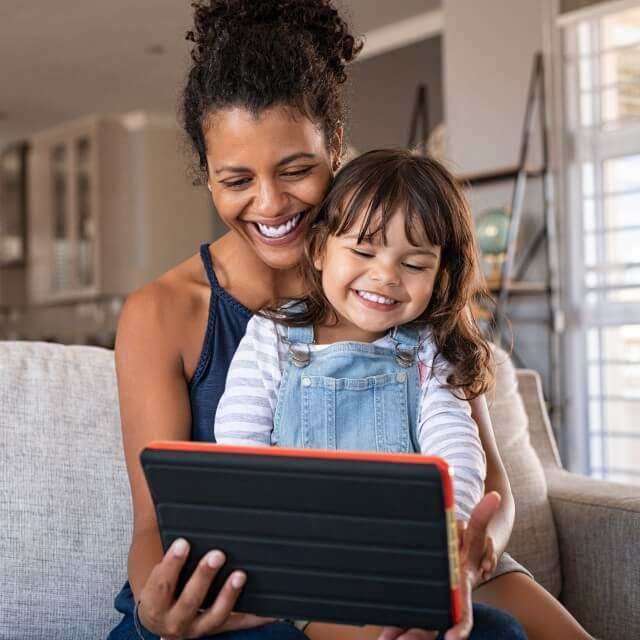 Astound TV+
Watch your favorite TV shows and movies from anywhere using the Astound TV+* App.

*The ability to stream content out-of-home may be limited and is dictated by the content provider.
Kids
The best kids shows streaming on Netflix right now are:
Jurassic World Camp Cretaceous (5 Seasons)
The campers face new dangers even as they are closer to going home than ever before.
Fate: The Winx Saga (2 Seasons)
In this live-action version of Nickelodeon's Winx Club, Bloom learns how to control her magical powers in the Otherworld.
Locke & Key (3 Seasons)
The Locke family believes they have destroyed the big demon, but more danger awaits them.
Lost in Space (3 Seasons)
The Robinson family fights hidden dangers after crash landing on a distant planet.
Scaredy Cats (1 Season)
Willa receives a birthday gift that reveals a secret world of talking animals, witches and more!
Drama & Suspense
The best drama and suspense shows and movies streaming on Netflix right now are:
You (4 Seasons)
Serial killer and stalker Joe moves to London to hunt his latest obsession.
Outer Banks (3 Seasons)
A group of teenagers finds themselves marooned on a desert island after leaving the Outer Banks.
Kaleidoscope (1 Season)
A heist series with retribution and disloyalty that you can watch in any order.
Vikings: Valhalla (2 Seasons)
This follow-up series to 'Vikings' is set 100 years later and follows the adventures of Leif Erikson, Freydis and Norman King William the Conquerer.
Manifest (4 Seasons)
When a commercial airliner finally lands after being missing for several years, the passengers discover they have unusual powers.
Stranger Things (4 Seasons)
Six months have passed since the Battle of Starcourt, which brought terror and destruction to Hawkins. After the attack, our friends find themselves separated for the first time.
The Lincoln Lawyer (1 Season)
Mickey Haller, an iconoclastic idealist, runs his law firm out of the back of his Lincoln, taking on cases big and small across Los Angeles.
Lupin (2 Seasons)
Assane's quest for revenge has torn his family to pieces. With his back to the wall, he now has to think of a new plan, even if it means putting himself in danger.
Selena: The Series (2 Seasons)
Selena fights to balance time with her new husband and family as she continues her journey to stardom.
Jupiter's Legacy (1 Season)
This epic drama follows the children of super heroes as they fight to live up to their legacy.
Shadow and Bone (1 Season)
Dark forces conspire against orphan mapmaker Alina Starkov when she unleashes an extraordinary power that could change the fate of her war-torn world.
First Kill (1 Season)
A teenager vampire and vampire hunter can't decide whether to kill or date each other.
Fakes (1 Season)
Two teenagers inadvertently build a fake ID empire.
Who Killed Sara? (3 Seasons)
A man decides to avenge his sister's death after spending nearly two decades in prison for a crime he didn't commit.
Savage Beauty (1 Season)
This South African series focuses on a woman who exacts revenge on a powerful family with a global beauty empire.
Ozark (4 Seasons)
Jason Bateman and Laura Linney star as a couple who move to the Ozarks and have to launder money for a drug boss.
Disclaimers
Availability of streaming content from third-party sources is subject to change and certain third-party fees may apply. Separate streaming membership is required for these services (and sold separately). Access to Amazon Prime Video, Netflix, Hulu, Sling TV, FuboTV and other streaming services requires compatible TiVo equipment and RCNWaveGrandeenTouch Internet service.
Not all services, speeds, packages, equipment, channels, tiers, pricing, streaming services, product offerings and product features are available in all areas. Offers valid only for new residential customers or previous customers with account in good standing who have not had our service within the last 60 days. All names, logos, images and service marks are property of their respective owners. Other restrictions may apply.
Broadband internet connection is required for TiVo Stream 4K devices and is required to access and receive streaming content. 100 Mbps Internet or higher is required. A compatible TV with a HDMI port is required. To receive 4K features and benefits, a 4K television, a 4K compatible streaming device and an internet connection are required. 4K content is limited to the programming available in 4K format by the content provider. One TiVo Stream 4K is included as an add-on promotional offer and valid for 12 months from installation date; thereafter, price increases to $1.49 per month in months 13-24, regular rates apply thereafter. Additional TiVo Stream 4K devices are available for $0.99/month (each) for 12 months, up to 5 devices total per home. Price for additional TiVo Stream 4K devices increases to $1.49 per month (each) in months 13-24; regular rates apply thereafter.
*Astound TV+ app requires subscription to Astound TV service, at least one Android set-top box rental from Astound, internet connection and compatible device.  Some features and functions may not be available out of the home. TV programs cannot be streamed outside of the United States. Other restrictions apply.
© 2023 Netflix. All rights reserved. Netflix is a registered trademark of Netflix, Inc. Netflix unlimited streaming membership is required.