What to watch on Hulu
(November 2022)
The best shows to watch on Hulu this November include The Handmaid's Tale, Santa Evita, Love Victor, This Fool, The Orville: New Horizons, Only Murders in the Building, The Kardashians, The D'Amelio Show, Mike, Dragons: The Nine Realms, and Animaniacs.
Add Hulu to Astound TV and the TiVo®* Experience for the best entertainment experience you can get.
Then browse our list of what's streaming to settle in with your next binge.
*Compatible TiVo box, internet service and Hulu membership required.
Related content:
Drama
The best Drama TV shows and documentaries streaming on Hulu right now are:
The Handmaid's Tale (5 Seasons)
June has to determine what's next after killing Commander Waterford in the latest season of this dystopian series.
Santa Evita (1 Season)
The story of what happened to Eva Perón's body after her death in 1952 and the political upheaval that followed.
Love Victor (3 Seasons)
During this season, Victor embarks on a journey of self-discovery – not only deciding who he wants to be with but also discovering more about himself.
Conversations with Friends (1 Season)
The story of Frances and Bobbi, two Dublin college students, and the connection they form with a married couple.
The Hardy Boys (2 Seasons)
Frank and Joe Hardy put on their detective hats when a Bridgeport classmate mysteriously disappears.
The Premise (1 Season)
Created by B.J. Novak, this anthology series highlights some of the biggest topics of today to tell stories of the world we're living in.
Dopesick (1 Season)
Starring Michael Keaton, the series examines the worst drug epidemic in American history.
Nine Perfect Strangers (1 Season)
Nine stressed strangers reserve a 10-day retreat at a boutique health-and-wellness resort. These strangers have no idea what is in store for their stay. Based on the best-selling book by Liane Moriarty.
Wedding Season (1 Season)
Katie's new husband and every member of his family are murdered on what was supposed to be their wedding day. Did Katie kill them? Did her lover kill them? Find out the truth.
Maggie (1 Season)
Maggie, a young psychic, tries to cope with life as she learns to deal with the fact she can see the future.

What to watch this month
Looking for something new to watch? We've got a round-up of the best new releases available On Demand and what's coming to Amazon Prime Video, Hulu, and Netflix this month.
Comedy
The best comedies streaming on Hulu right now are:
This Fool (1 Season)
Follow Julio Lopez as he works at Hugs Not Thugs, a gang rehabilitation non-profit.
The Orville: New Horizons (1 Season)
The crew of the USS Orville continues its mission of exploration, exploring the mysteries of the universe and the complexities of interpersonal relationships.
Only Murders in the Building (2 Seasons)
True-crime podcast listeners Mabel (Selena Gomez), Charles (Steve Martin), and Oliver (Martin Short) decide to try their hand at solving the mystery of a murder in their New York City apartment building with hilarious results.
Woke (2 Seasons)
This comedic satire tackles heavy topics while upending Black nerd and activist cultures in a wry manner.
Shoresy (1 Season)
In an effort to never lose again, Shoresy joins a senior AAA hockey team in Sudbury, Canada.
This Way Up (2 Seasons)
A woman recovering from a nervous breakdown puts her life back together.
Letterkenny (10 Seasons)
Spend the evening with this popular fast-paced comedy about people living in a small Canadian town.
Life & Beth (1 Season)
Amy Schumer stars as a woman who appears successful until a sudden incident leads her to question everything. Michael Cera also stars.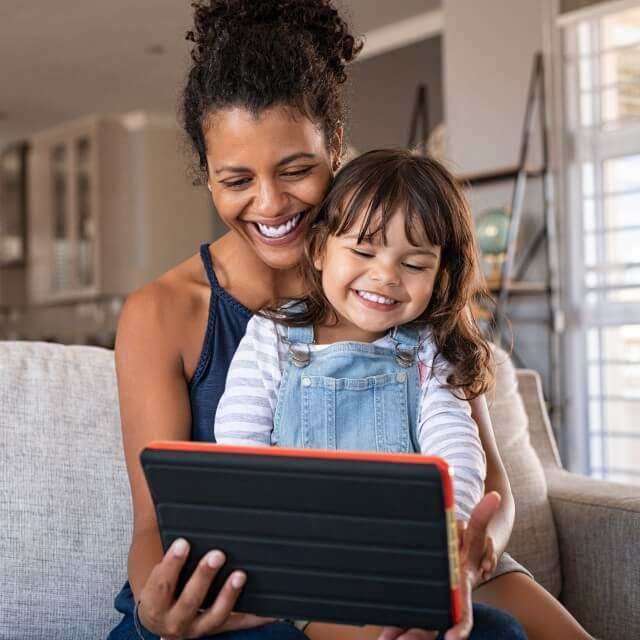 Astound TV+
Watch your favorite TV shows and movies from anywhere using the Astound TV+* App.

*The ability to stream content out-of-home may be limited and is dictated by the content provider.
Reality & Based on True Stories
The best Reality & Based on True Stories shows streaming on Hulu right now are:
The Kardashians (2 Seasons)
The camera crews are back for every behind-the-scenes moment of the infamous Kardashian family.
The D'Amelio Show (2 Seasons)
Follow Charli and Dixie and their parents as they cope with their overnight online success.
Legacy: The True Story of the LA Lakers (1 Season)
Former players and coaches tell the story of the legendary Los Angeles Lakers.
Mike (1 Season)
The life and career of Mike Tyson, one of the most polarizing figures in sports, is explored in this documentary.
Baker's Dozen (1 Season)
Amateur bakers compete with seasoned professionals as they battle to be named the best baker of all.
Wu-Tang, An American Saga (2 Seasons)
This series is inspired by the true story of the Wu-Tang Clan and their rise to stardom in early 90s New York.
The Dropout (1 Season)
Follow the wild tale of Elizabeth Holmes (Amanda Seyfried), whose company Theranos fooled Silicon Valley into investing millions.
Pam & Tommy (1 Season)
Pamela Anderson and Tommy Lee's wild relationship is chronicled in this series that stars Lily James and Sebastian Stan as the titular couple.
Candy (1 Season)
Based on the true story of Candy Montgomery, a 1980s housewife who does everything right until the pressure of trying to conform causes her to do the unthinkable.
Animated
The best-animated shows and movies streaming on Hulu right now are:
Dragons: The Nine Realms (2 Seasons)
The Riders become suspicious of Tom for his mysterious solo missions.
Animaniacs (2 Seasons)
Yakko, Wakko, and Dot return for more laughs while skewering pop culture.
Marvel's Hit-Monkey (1 Season)
This animated series follows a Japanese snow monkey while he takes out Tokyo's crime underworld.
Solar Opposites (3 Seasons)
A team of aliens aspire to be less of a team and more of a family, even as they are divided over whether Earth is awful or awesome.
Madagascar: A Little Wild (8 Seasons)
Alex, Marty, Gloria, and Melman show you that no matter how big or small your dream is, you should never give up on it.
Trolls: TrollsTopia (5 Seasons)
Poppy and friends bring together delegates from nearby villages to form a new Trolls city and promote friendship.
Disclaimers
Availability of streaming content from third-party sources is subject to change and certain third-party fees may apply. Separate streaming membership is required for these services (and sold separately). Access to Amazon Prime Video, Netflix, Hulu, Sling TV, FuboTV and other streaming services requires compatible TiVo equipment and RCNWaveGrandeenTouch Internet service.
Not all services, speeds, packages, equipment, channels, tiers, pricing, streaming services, product offerings and product features are available in all areas. Offers valid only for new residential customers or previous customers with account in good standing who have not had our service within the last 60 days. All names, logos, images and service marks are property of their respective owners. Other restrictions may apply.
Broadband internet connection is required for TiVo Stream 4K devices and is required to access and receive streaming content. 100 Mbps Internet or higher is required. A compatible TV with a HDMI port is required. To receive 4K features and benefits, a 4K television, a 4K compatible streaming device and an internet connection are required. 4K content is limited to the programming available in 4K format by the content provider. One TiVo Stream 4K is included as an add-on promotional offer and valid for 12 months from installation date; thereafter, price increases to $1.49 per month in months 13-24, regular rates apply thereafter. Additional TiVo Stream 4K devices are available for $0.99/month (each) for 12 months, up to 5 devices total per home. Price for additional TiVo Stream 4K devices increases to $1.49 per month (each) in months 13-24; regular rates apply thereafter.
*Astound TV+ app requires subscription to Astound TV service, at least one Android set-top box rental from Astound, internet connection and compatible device.  Some features and functions may not be available out of the home. TV programs cannot be streamed outside of the United States. Other restrictions apply.
© 2022 Hulu, LLC. Hulu subscription required. Hulu, the Hulu logo, and other Hulu marks, graphics, logos, scripts, and sounds are trademarks of Hulu, LLC. Compatible TiVo box, internet service and Hulu membership required.