Instead of downloading a file to your computer or device, streaming allows for listening to music or watching video in "real time." With internet videos and webcasts of live events, there is no file to download, just a continuous stream of data or content.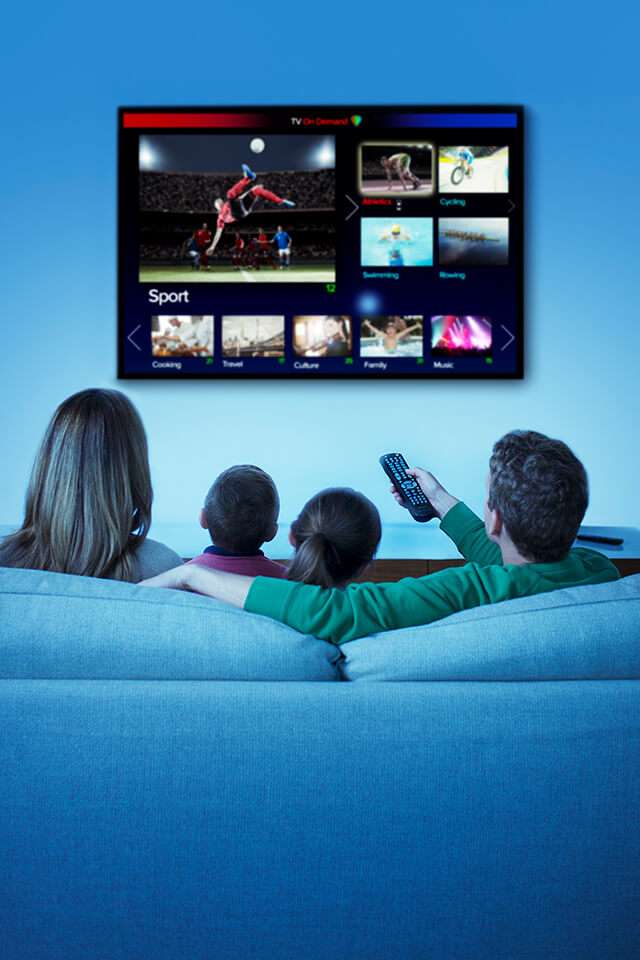 Live TV streaming vs. Traditional TV
Live TV streaming functions like traditional TV with live channels, guides, DVR function and more.
Both Traditional TV and Live Streaming TV air content live at a specific time on a specific channel.
Whereas Live TV streaming services deliver entertainment over the internet.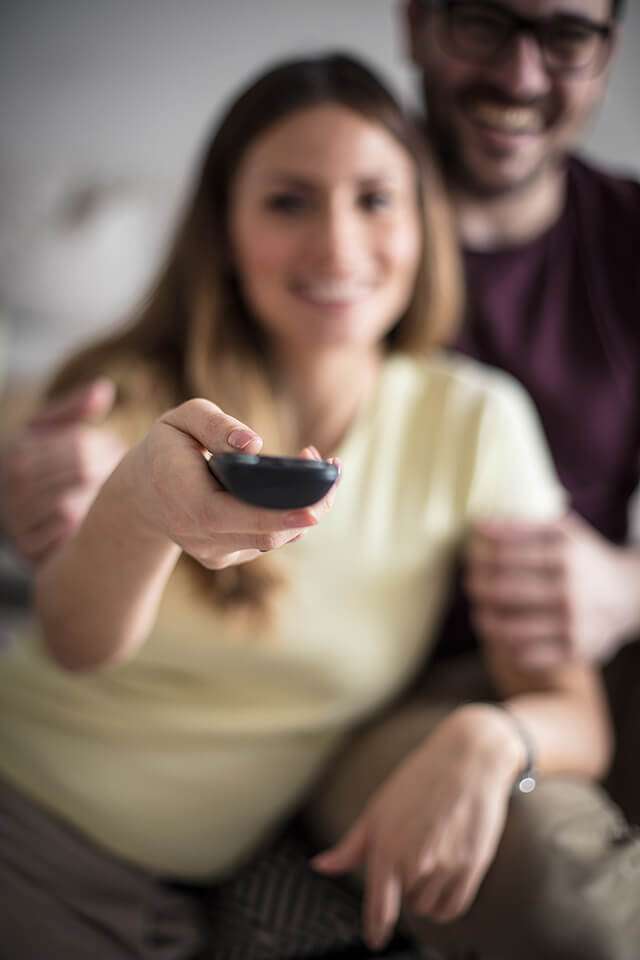 Why choose live TV streaming?
If you love watching your shows live but wish you had more flexibility to view just your favorite content, then Live TV streaming is for you!
Enjoy the excitement of watching TV live.
Watch only the content you love.
Mix and match your live TV streaming services with traditional TV or a cable package.
Access hard-to-get local content.
Live TV vs. On Demand Streaming
Live TV Streaming Services
Watch the latest show or games in real time
Enjoy genre specific content
Watch local TV in the moment
Subscription-based
On Demand Streaming Services
"On Demand" means no live TV streaming, just shows & movies on your schedule
These streaming services often offer original content
Subscription-based

Disclaimers
Availability of streaming content from third-party sources is subject to change and certain third-party fees may apply. Separate streaming membership is required for these services (and sold separately). Access to Amazon Prime Video, Netflix, Hulu, Sling TV, FuboTV and other streaming services requires compatible TiVo equipment and RCNWaveGrandeenTouch Internet service.
Not all services, speeds, packages, equipment, channels, tiers, pricing, streaming services, product offerings and product features are available in all areas. Offers valid only for new residential customers or previous customers with account in good standing who have not had our service within the last 60 days. All names, logos, images and service marks are property of their respective owners. Other restrictions may apply.
© 2022 Sling TV L.L.C. All rights reserved. Sling TV and the Sling TV Logo are Licensed Trademarks of Sling TV L.L.C.
© 2022 fuboTV Inc. All rights reserved.
© 2022 Netflix. All rights reserved. Netflix is a registered trademark of Netflix, Inc. Netflix unlimited streaming membership is required.
HBO®, CINEMAX® and related channels and service marks are the property of Home Box Office, Inc. HBO MAX™ and related trademarks are the property of Warner Media Direct, LLC and related channels and service marks are the property of Home Box Office, Inc. HBO MAX™ and MAX GO® are only accessible in the U.S. and certain U.S. territories where a high-speed broadband connection is available. Minimum 3G connection is required for viewing on mobile devices. Some restrictions may apply. ©RCNWaveGrandeenTouch Warner Media Direct, LLC. All Rights Reserved. All devices, titles and related trademarks are property of their respective owners. For specific technical requirements for devices, go to hbomax.com/faq/#devices or itsh.bo/MAXGO-devices.
© 2022 Hulu, LLC. Hulu subscription required. Hulu, the Hulu logo, and other Hulu marks, graphics, logos, scripts, and sounds are trademarks of Hulu, LLC.
Availability of certain On Demand content may depend on subscription to the tier/service that includes the underlying linear channel.