What is live streaming TV?
You can get started streaming live TV by finding the right internet speed, getting a high speed internet connection, connecting a streaming device to your TV, signing up for a streaming service, and optimizing your WiFi for optimal performance.
The number of television options has exploded over the last few years.
There are a lot of choices out there in streaming platforms, devices and setups. You might need help selecting what works well for your household.
We've put together a comprehensive guide on streaming TV, an explanation of the differences between cable TV and live streaming, and some tips on how you can get the best streaming experience for your home.
What is streaming TV?
Benefits of streaming TV
Gives you access to live TV content, including sports and events.
Create your own viewing experience, combining streaming services and cable packages in one user interface.
The ability to pick an option that includes the local channels you know and love.
Streaming TV options
There are two types of streaming TV: live and on demand.
We explore the differences between them and introduce the most popular providers of each so you can determine what will work best for your household.
Live streaming TV
Live streaming TV allows you to watch the latest show or games in real-time, including local TV, and is subscription-based.
Some of the most popular live streaming TV providers include:
Sling TV – Sling TV has 3 different packages,

which each offer a different line-up of channels and vary in how many streaming devices are allowed at a time. Local ABC and CBS affiliates are not available on Sling, so viewers may want to use a digital antenna for those channels.

Fubu TV –

Fubu has over 100 channels,

1000

hours of cloud DVR space and allows streaming on

Unlimited Screens

, but does charge extra for sports channels. Local channels are included.

Hulu + Live TV –

Hulu's Live TV plan gives you access to over 75 channels,

unlimited

Cloud DVR storage, and streaming on two devices simultaneously.

YouTube TV –

YouTube TV gives subscribers over 100 channels, unlimited cloud DVR storage, and streaming on up to three devices at the same time. It also includes more sports channels and offers PBS as well as local affiliate networks from CBS, Fox, ABC, and NBC.
On demand streaming apps
On demand streaming services do not have live TV streaming, only shows and movies that can be watched when you're ready. The streaming services often offer original content and are subscription-based.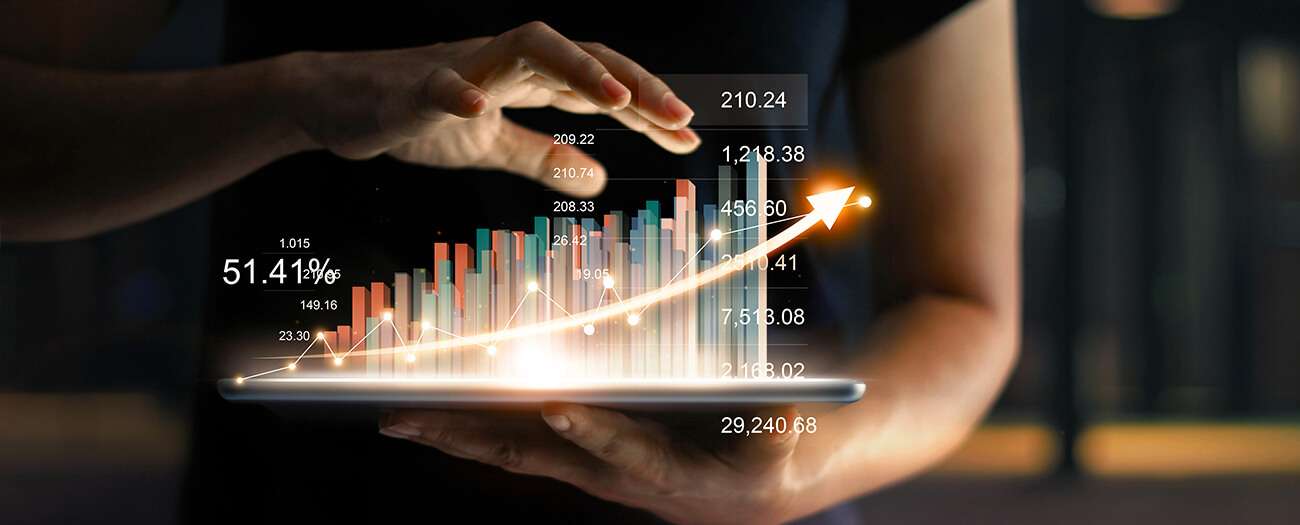 Free streaming apps
While the apps above all have a cost associated with them, there are free streaming apps that can bring you the entertainment you crave without making a dent in your wallet.
Live streaming vs. cable TV
There are significant differences in the way live streaming and cable TV provide entertainment:
Cable providers use their dedicated networks to broadcast video and have contracts with the content providers. Cable television is usually more reliable and provides more content, but tends to cost more.
Streaming providers deliver their video over any internet connection, also known as IPTV, but they don't have any control over the quality of the internet connection.
The plans they offer usually cost less, but contain fewer channels.
Over the last few years, cable TV has been seeing a loss of customers, while streaming subscriptions continue to grow.
In 2021, only 56% of Americans watched satellite or cable TV while Disney Plus gained 54.5 million customers less than 6 months after launching.
Streaming devices
Streaming box
The TiVo® experience gives you easy access to the shows you want, the music you love and all your favorite apps with cool features that make watching TV easier than ever.
Start over and catchup – Restart a show that aired up to 3 days ago.
The TiVo® Voice Remote – Choose what you want to watch with the power of your voice.
*Not available on all channels and availability is dictated by the content provider.
How to stream live TV
To stream live TV you'll need a fast internet connection for your home, a streaming device including a streaming box, computer, tablet, or phone and a streaming app such as Sling, Hulu + Live TV, YouTube TV or Fubu TV.
Or make it even easier and get the Astound TV+ app that can be downloaded to your own streaming device!
Step 1: Find the right internet speed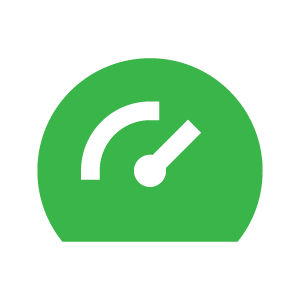 It's important to match the right speed with the needs of your household.
Otherwise, if you've chosen too slow of a speed, you might find yourself encountering a buffering icon rather than the content you're after.
Conversely, if you get too fast of a speed, you might wind up paying too much for your internet plan.
Step 2: Get a high speed internet connection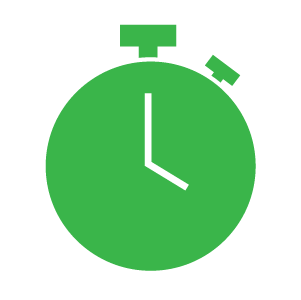 The more people who are on the internet in your household, the more bandwidth is used.
When Mom's on a Zoom call for work, Bobby is streaming Paw Patrol on his tablet, and Susie is playing World of Warcraft against her friends online around the globe, your family has a need for high speed internet.
Find out what internet speed you need for your family to do what they love without being slowed down.
Step 3: Connect a streaming device to your TV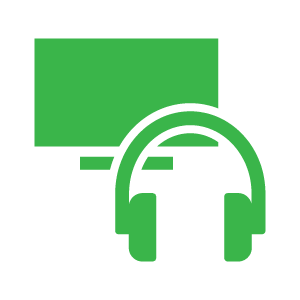 To stream live TV, you'll need a streaming device such as an Amazon Firestick, Google Chromecast or Roku.
Or, if you have a a Smart TV, streaming is already built-in.
Connect the device to your TV following the manufacturer's instructions.
Step 4: Sign up for a streaming service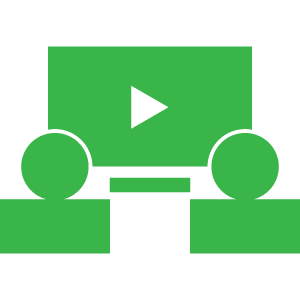 You will then need to sign up for a streaming service.
For live TV, you'll have to subscribe to a provider such as Sling TV, Fubu, Hulu + Live TV, or YouTube.
You can supplement your live streaming service with on demand streaming products like Netflix, Prime Video or Hulu.
Step 5: Optimize your WiFi for optimal performance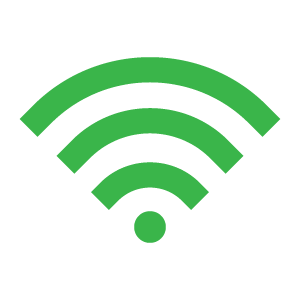 It's important to have a consistent internet connection throughout your home.
Otherwise you may find yourself unable to stream your favorite shows in your bedroom or take a Zoom call on your back patio.
A mesh WiFi system makes it easy to get a strong internet connection throughout your home.
Is your WiFi speed slowing you down? Find out how to optimize your WiFi speed.
Wrapping up
Now that you're an expert on the benefits and disadvantages of streaming TV versus cable, you can make a decision about which service is best for your family.
If you do decide to go the streaming TV route, you can compare the various services and decide what combination of live and on demand streaming services works best for your household.
Frequently asked questions
Disclaimers
While we have made every attempt to ensure that the information contained in this site has been obtained from reliable sources, Astound Broadband is not responsible for any errors or omissions, or for the results obtained from the use of this information. All information in this site is provided "as is", with no guarantee of completeness, accuracy, timeliness and without warranty of any kind, express or implied, including, but not limited to warranties of performance, merchantability and fitness for a particular purpose. Certain links in this site connect to other websites maintained by third parties over whom Astound Broadband has no control. Astound Broadband makes no representations as to the accuracy or any other aspect of information contained in other websites.