10 must have gadgets for women
Gadgets have become a part of who we are, often shaping our routines and interactions. For many women, these devices make their lives easier on a daily basis.
In this article, we highlight tech that seamlessly integrates with daily life. If you're a tech aficionado, a dynamic professional, or someone who cherishes the harmony of design and utility, this guide is for you. Explore and find the gadget that resonates with your unique lifestyle.
Our 2023 holiday gadget guide

Explore each of the gadget lists we've compiled for your different needs.
1. Joseche Sleep Headphones
The soft, breathable headband eliminates earbud discomfort and slim speakers conform to your ear shape for optimized sound quality.

10-hour battery range means you can take them anywhere: flights, meditation, or bed.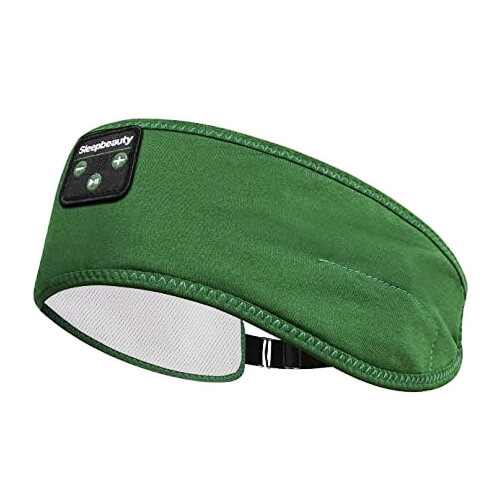 Joseche Sleep Headphones are the perfect solution for those seeking quality sound at bedtime without sacrificing comfort.
2. Waterproof Phone Holder
Bring entertainment anywhere in your home with this innovative Waterproof Phone Holder. Adjustable adhesive hooks make installation easy and secure on tiles and mirrors in your bathroom or kitchen.
Compatible with phones up to 6.8 inches, this holder has a retractable arm that rotates 360 degrees to position your phone for optimal hand-free viewing.

The durable dual-layer design keeps your device safe from water.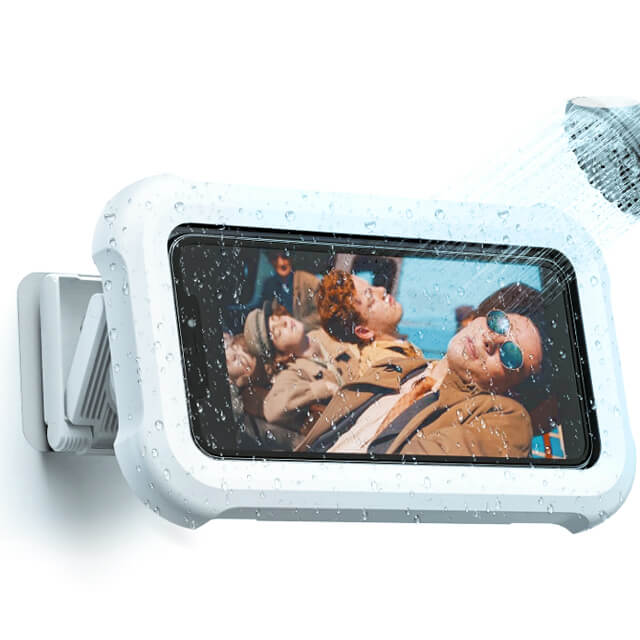 The Waterproof Phone Holder is a fantastic gift for the busy woman in your life so she can multitask while getting ready for her day.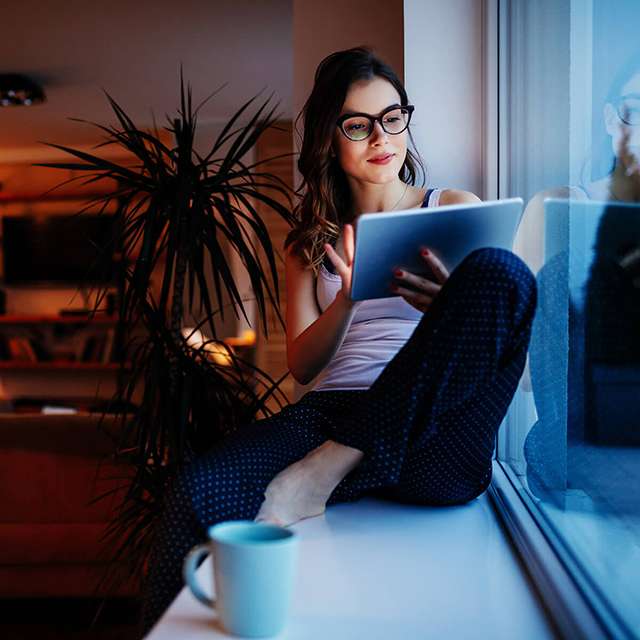 Mesh WiFi
Get a WiFi system that is smart enough to route WiFi traffic between your devices and blankets your entire home in reliable WiFi.



3. Rocketbook Core Reusable Smart Notebook
The Rocketbook Core Smart Notebook is an innovative, eco-friendly solution that combines the tactile joy of writing by hand with modern digital convenience.
Simply write, then scan pages through the Rocketbook app to transform notes into digital files saved to the cloud.

Wipe pages clean with a damp cloth to reuse endlessly. It's that easy!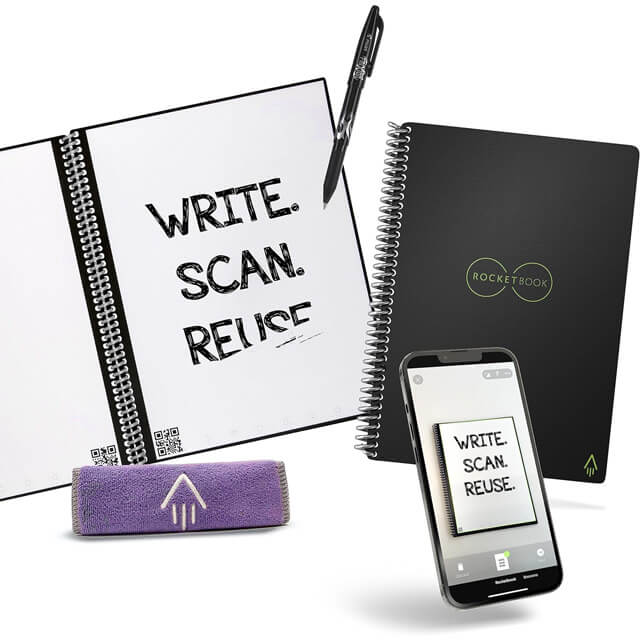 Sleek, slim, and available in 16 vibrant colors, the adaptable Rocketbook is a thoughtful gift for students, professionals and creatives.
4. Ruirtarci Solar Charger
The Ruirtarci Solar Charger is a pocket-sized power bank with a robust 15000mAh capacity. At just 3 x 3.2 x 0.75 inches, it's perfect for on-the-go use with direct sunlight providing the best charge.
It has 4 output ports (iOS/lightning, type-c, micro, USB) and 2 input ports, letting you charge up to 6 devices at once.

A clear LED display shows the remaining power so you know exactly what you have left.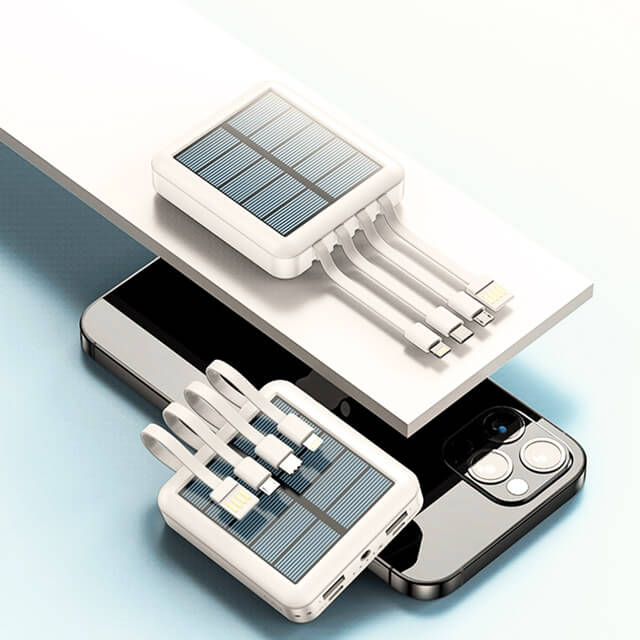 The Ruitarci Solar Charger is the ideal gift for busy women who love the outdoors.
5. Furbo 360° Dog Camera
The Furbo 360° Dog Camera provides HD video, a 360-degree view, and 1080p live streaming, ensuring clear visuals day and night. With two-way audio and a treat-tossing feature, owners can communicate and reward their dogs remotely.
The camera sends smart alerts, like barking notifications, and you can get additional safety alerts with the Furbo Dog Nanny subscription. Setup is straightforward, and strong encryption ensures data privacy.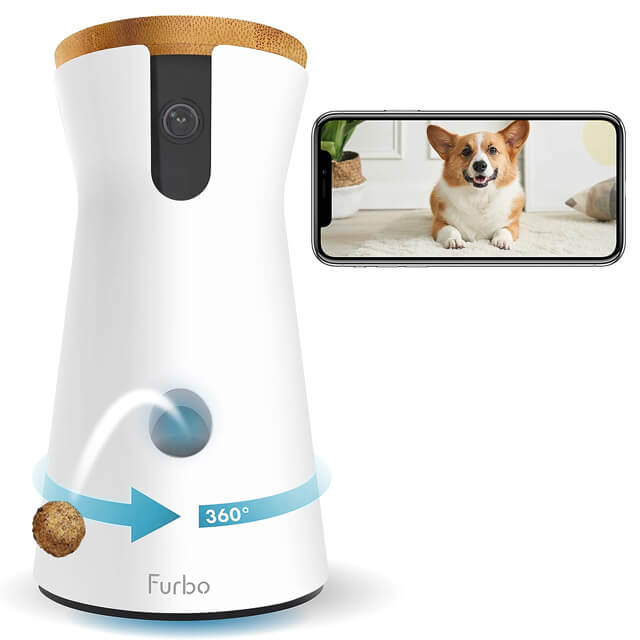 For pet owners wanting peace of mind and a way to interact with their dogs while away, the Furbo 360° is the ultimate solution.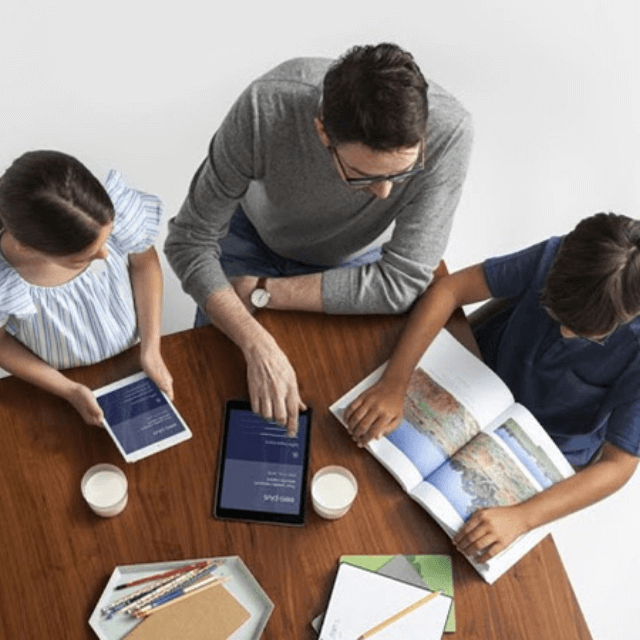 Explore eero Plus
Advanced security doesn't have to feel advanced. eero Plus provides antivirus, ad blocking, VPN protection, and password management all in one place.



6. Canon IVY Mini Photo Printer
The Canon IVY Mini Photo Printer is a compact device that uses Bluetooth to allow you to easily print photos from phones or tablets while traveling or at events.
It uses ZINK (Zero Ink) technology so there's no need for ink cartridges, and the prints won't smudge or tear.

The built-in battery means you can print many times without needing an outlet.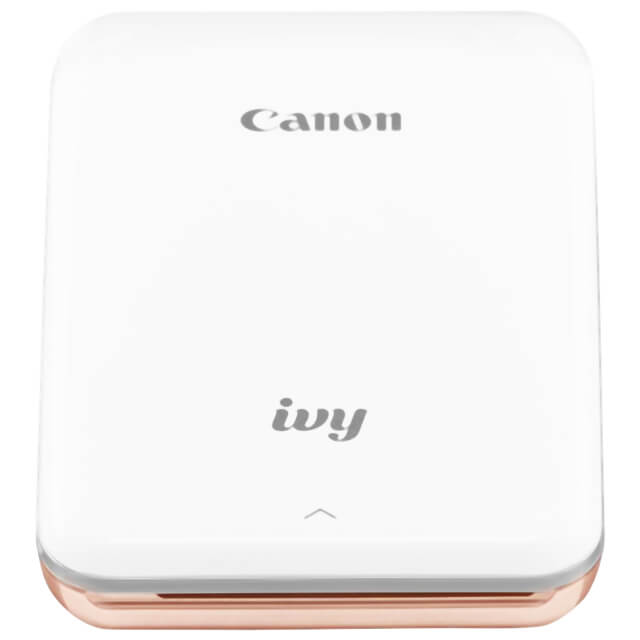 The Canon IVY Mini Photo Printer is perfect for the friend in your group who's always snapping photos at every get-together.
7. Nintendo Switch New Horizons edition
It comes with pastel green and blue Joy‑Con controllers, white wrist straps and a dock featuring characters like Tom Nook, Timmy, and Tommy.

The set includes the console, dock, both Joy‑Cons and strap accessories. Game must be purchased separately.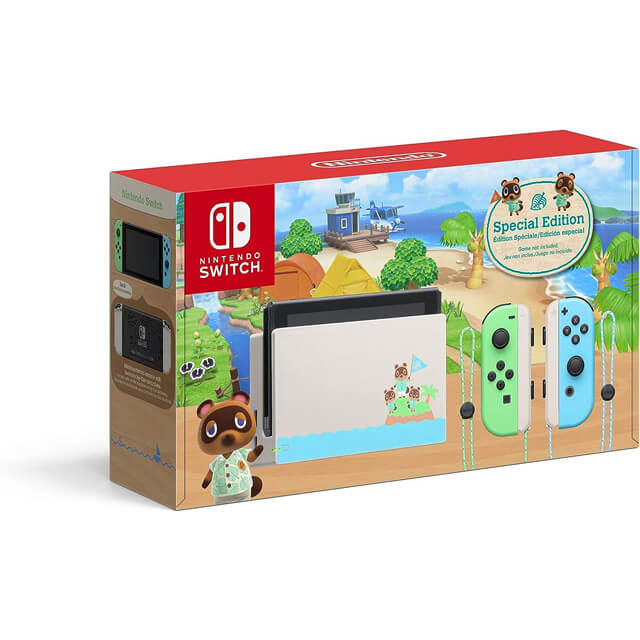 It's ideal for Animal Crossing enthusiasts or anyone who values unique console designs.
8. ATTOP mini drone with camera
ATTOP mini drone is an indoor/outdoor device designed for beginner drone operators. The HD camera provides live video streaming with a first-person view and its foldable design makes it super portable.
Users can link their phones for an enhanced experience. It also supports AR game mode.

Features include voice control, altitude hold, headless mode, 3D flips and multiple control modes.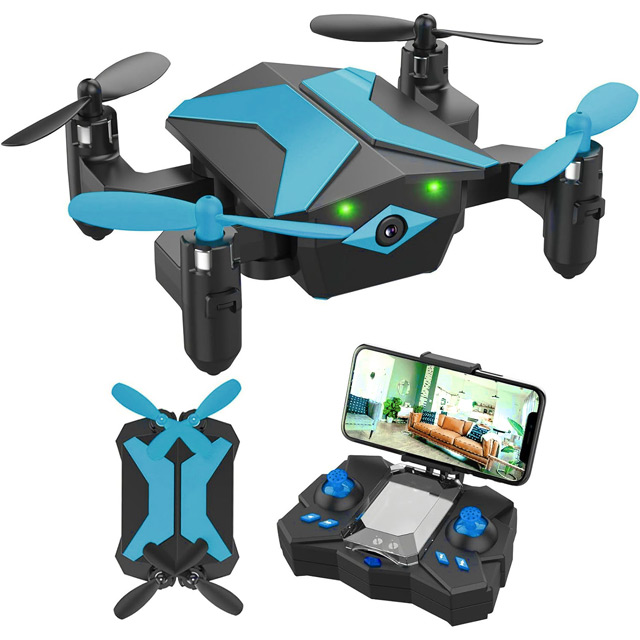 Merging technology and fun, the ATTOP mini drone makes a wonderful gift for tech enthusiasts.
9. Wireless Bluetooth phone stand speaker
High-quality Bluetooth speaker delivers rich sound, and a built-in microphone supports hands-free calls.

It works with most 4 to 13-inch smartphones, including the latest iPhone and Samsung models, and charges using a type C cable.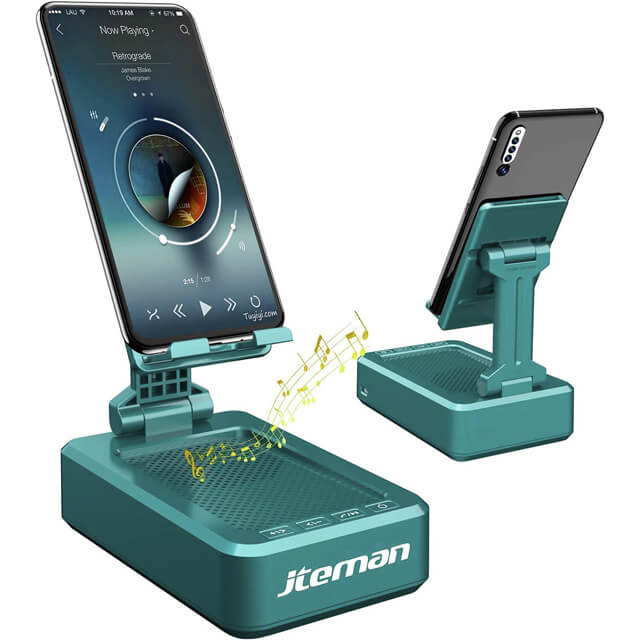 This multifunctional stand is an excellent gift for tech-savvy women who want to do it all.
10. Smart digital photo frame
With cloud storage, users can send photos and videos directly to the frame via the Nixplay app or email.

The frame also integrates with platforms like Google Photos and Facebook and adjusts content based on image orientation.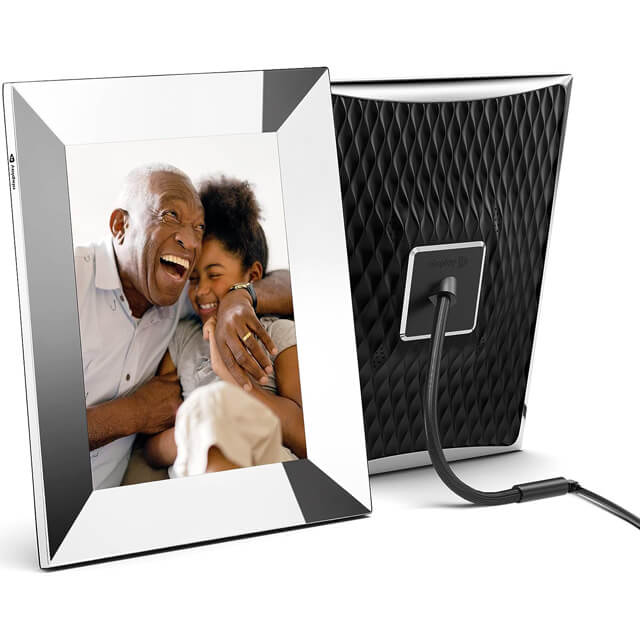 Its ease of use makes it the perfect gift for Grandma so she can always have new pictures of her grandbabies and loved ones!
Connect your new gadgets with Astound's high speed internet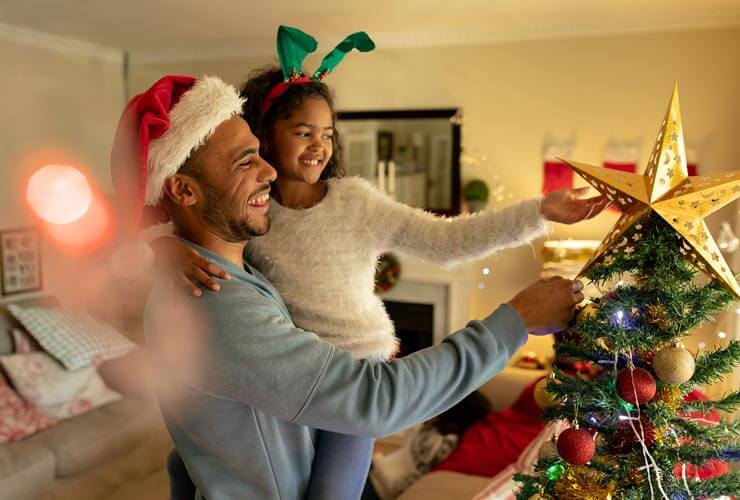 Holiday Entertainment Guide
Get into the holiday spirit with our list of the best of the season. We've got lots of activity, food and entertainment ideas for family fun!
Save with Mobile & Internet Together
Get the mobile service, home internet & streaming that's just right for you.
Disclaimers
Not all services, speeds, packages, equipment, channels, tiers, pricing, streaming services, product offerings and product features are available in all areas. Offers valid only for new residential customers or previous customers with account in good standing who have not had our service within the last 60 days. All names, logos, images and service marks are property of their respective owners. Other restrictions may apply.