10 best kitchen gadgets for the holidays
During the holiday season, kitchens buzz with activity. Whether it's air fryers for healthier dishes or smart mugs that keep drinks just right, there's a tool for every need.
From seasoned chefs to coffee lovers or those seeking quick breakfasts, our list of top holiday kitchen gadgets has something for everyone.
Our 2023 holiday gadget guide

Explore each of the gadget lists we've compiled for your different needs.
1. GLUCK Air Fryer Oven
The GLUCK Air Fryer Oven is a powerful 1800W oven that can air fry, bake, grill and more, all while reducing fat content by up to ninety-five percent.
It has ten smart presets and an intuitive LED touch screen and timer to ensure perfect results every time.

Its twenty-quart size and thirteen included accessories make it ideal for large holiday gatherings.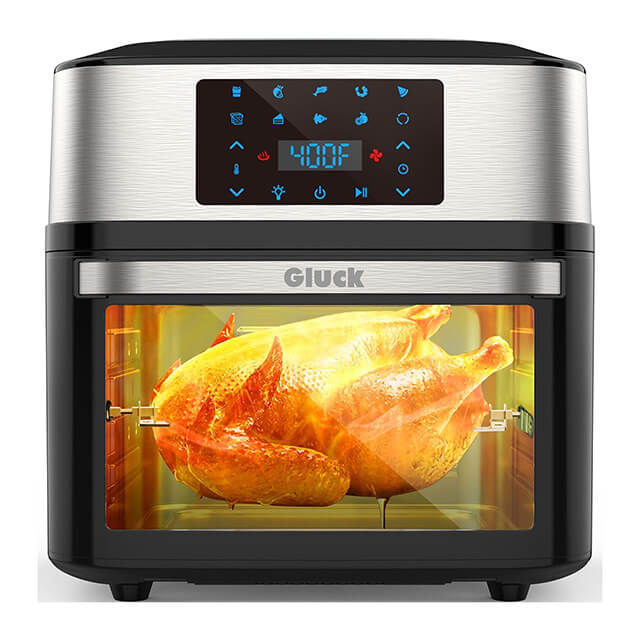 The GLUCK Air Fryer Oven is the ultimate gift for those looking for efficiency in the kitchen and concerned about healthy eating.
2. BELLA Rapid Electric Egg Cooker
The BELLA Rapid Electric Egg Cooker is a game-changer for egg enthusiasts. With a capacity for seven eggs, it can boil, make omelets, or poach to perfection.
Its user-friendly design includes an indicator light, auto shut-off and a buzzer to signal when your eggs are ready.

The clear lid lets you monitor progress and cleanup is a breeze with dishwasher-safe parts.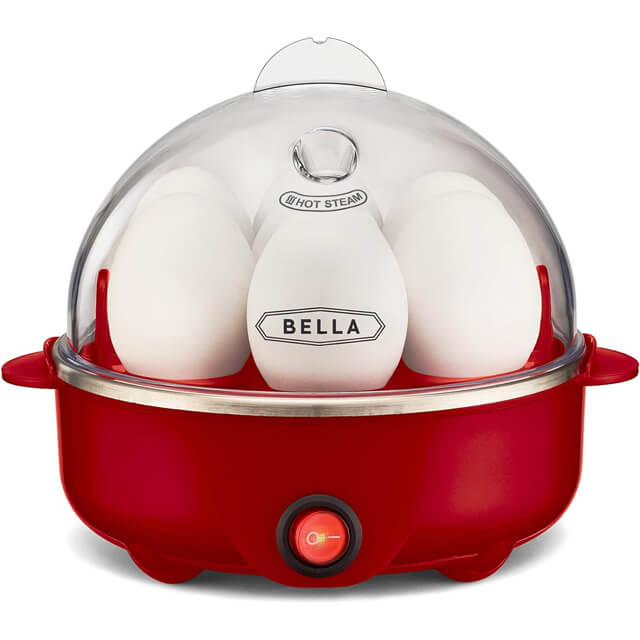 Perfect for busy mornings or holiday feasts, this cooker delivers flawless eggs every time, making it an egg-cellent gift!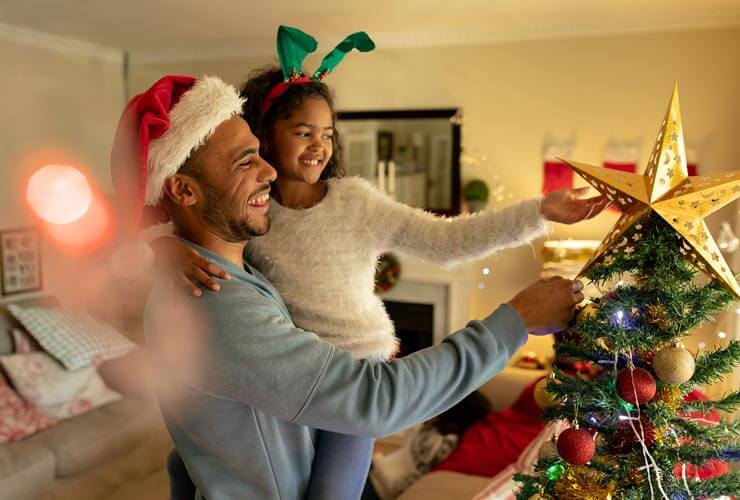 Holiday Entertainment Guide
Get into the holiday spirit with our list of the best of the season. We've got lots of activity, food and entertainment ideas for family fun!
3. Stanley Quencher Stainless Steel Tumbler
The Stanley Quencher H2.0 FlowState is a durable, stainless steel tumbler that keeps drinks hot or cold and ranges in size from fourteen to sixty-four ounces.
Its slim base fits most car cup holders and the innovative FlowState lid offers three settings for versatile drinking.

Made from 90% recycled, BPA-free stainless steel, it's dishwasher-friendly and comes with a lifetime warranty.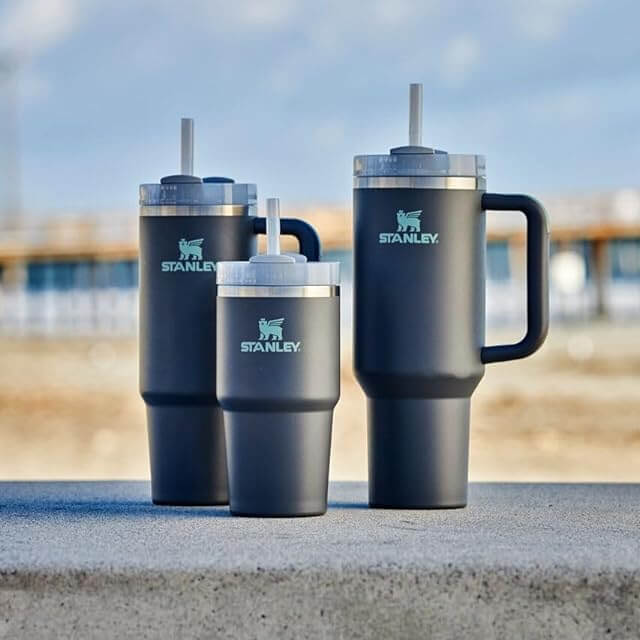 The Stanley Quencher H2.0 FlowState is a fantastic gift for the thirsty person in your life.
4. Ember Temperature Control Smart Mug
The mug's battery keeps drinks hot for eighty minutes or use the charging coaster to keep your beverage warm all day.

Underwater submersion rating makes your mug easy to keep clean, and with the Ember app you can change settings remotely.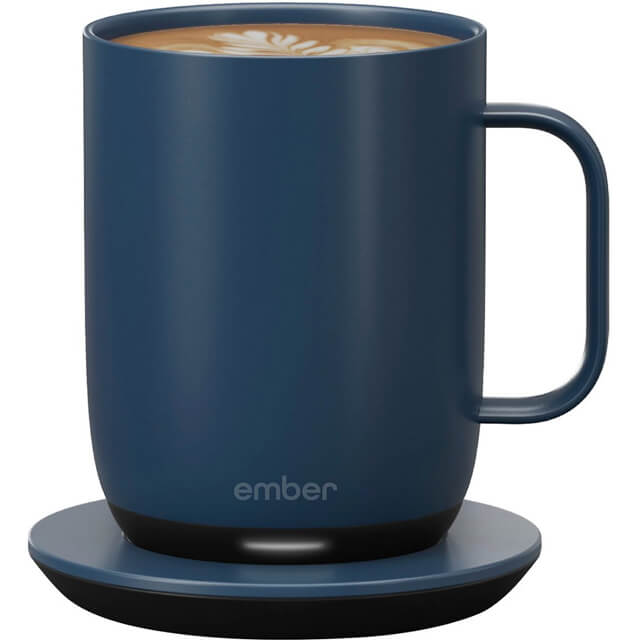 The Ember Temperature Control Smart Mug will impress the coffee or tea lover in the family.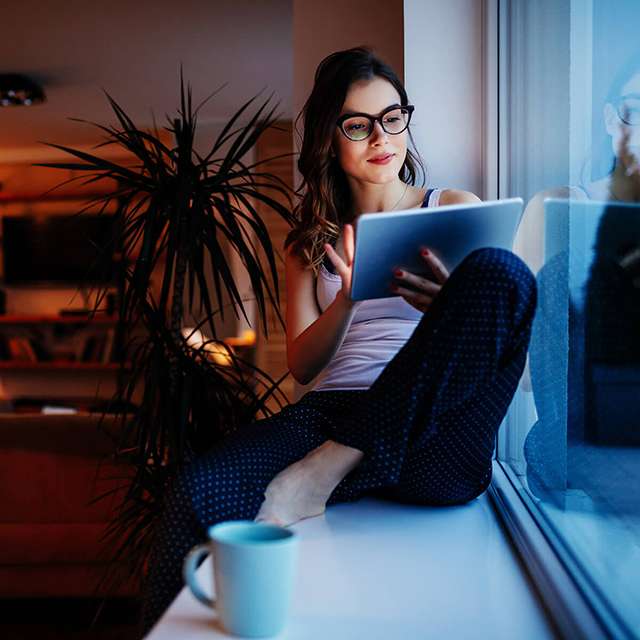 Mesh WiFi
Get a WiFi system that is smart enough to route WiFi traffic between your devices and blankets your entire home in reliable WiFi.



5. Revolution Instant Smart Toaster
This two-slice toaster uses a touchscreen to offer six bread presets, including gluten-free options.

Its InstaGLO heating ensures quick, even results, delivering toast that's crispy outside and soft within.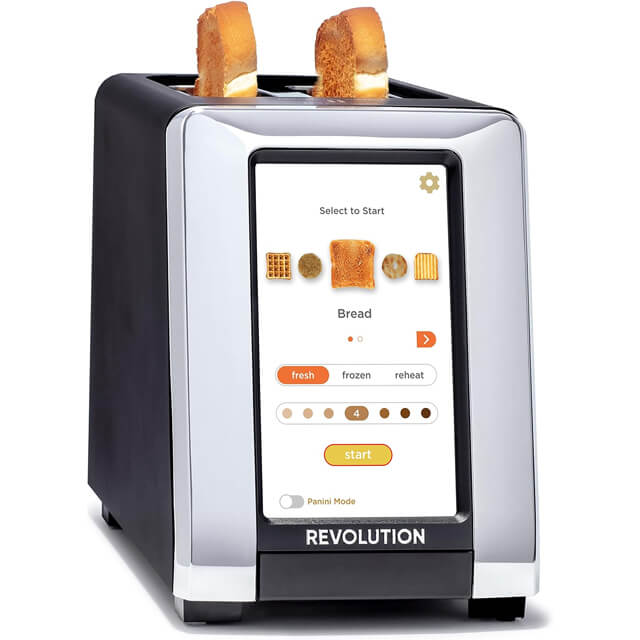 Perfect for modern-day chefs and enthusiasts craving precision and style in their kitchen, the Revolution Instant Smart Toaster makes a wonderful gift.
6. Nespresso Vertuo POP+ Deluxe
It brews five coffee sizes, from single espressos to twelve ounce cups, hot or iced.

The machine includes an Aeroccino milk frother for creamy cappuccinos and lattes.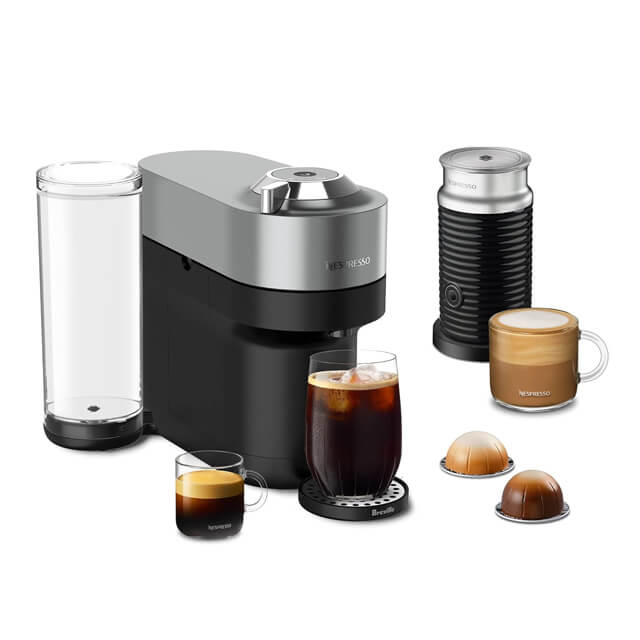 A must-have for coffee aficionados who crave barista-quality coffee at home, the Nespresso Vertuo POP + Deluxe is a Christmas gift that keeps giving delicious java all year long!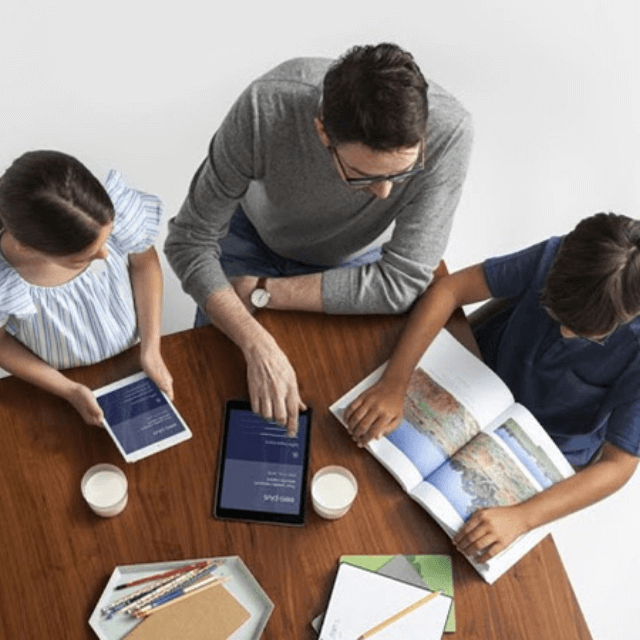 Explore eero Plus
Advanced security doesn't have to feel advanced. eero Plus provides antivirus, ad blocking, VPN protection, and password management all in one place.



7. Nutr Machine
The Nutr Machine is a compact kitchen device that makes fresh plant-based milks like almond, oat and cashew in minutes.
No need for overnight soaking; its powerful motor and blades, combined with unique temperature settings ensure creamy results.
Features include self-cleaning, boil and keep-warm functions, and auto-off for safety.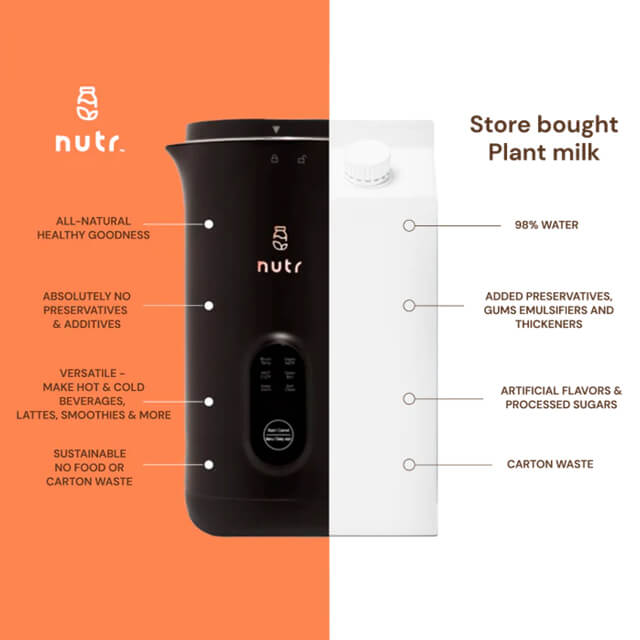 The Nutr is the perfect gift for those keen on making their own nut milk at home.
8. Click & Grow Indoor Herb Garden Kit
Setting it up is a breeze: insert the plant pods, add water and plug it in.

Choose from over fifty pre-seeded pods like basil, lavender, or even wild strawberries. Or, use seedless pods for even more plant variety.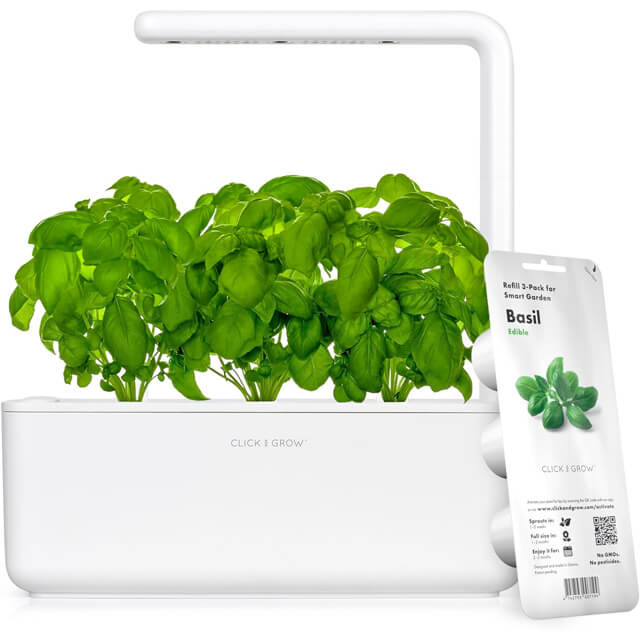 The Click & Grow Indoor Herb Garden Kit will be loved by any chef who wants to grow their own ingredients, but whose thumb is more brown than green.
9. HyperChiller Iced Coffee/Beverage Cooler
It uses water rather than chemicals or gels to chill your beverage, making it dishwasher safe.

The design is also compatible with various coffee makers.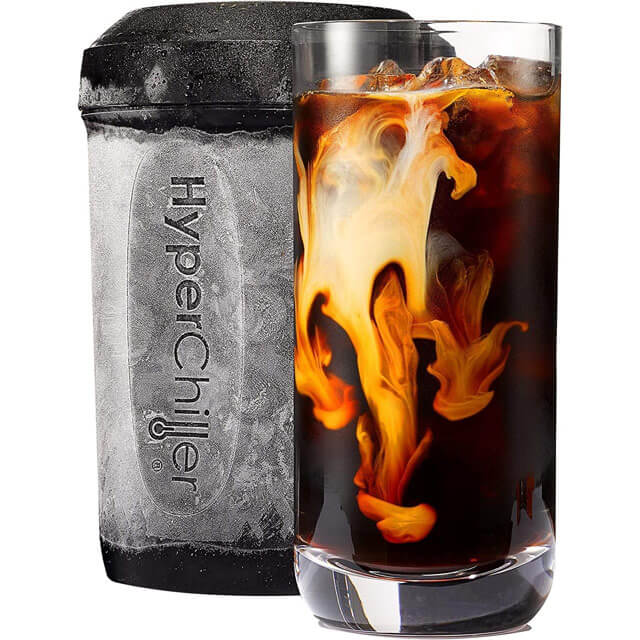 Give the gift of cold beverages all year long with the HyperChiller HC2.
10. Hamilton Beach Breakfast Sandwich Maker
Layer your favorite ingredients, and the device cooks each part simultaneously.

With a timer, non-stick plates, and easy-to-clean removable parts, it's user-friendly and compact for tight spaces.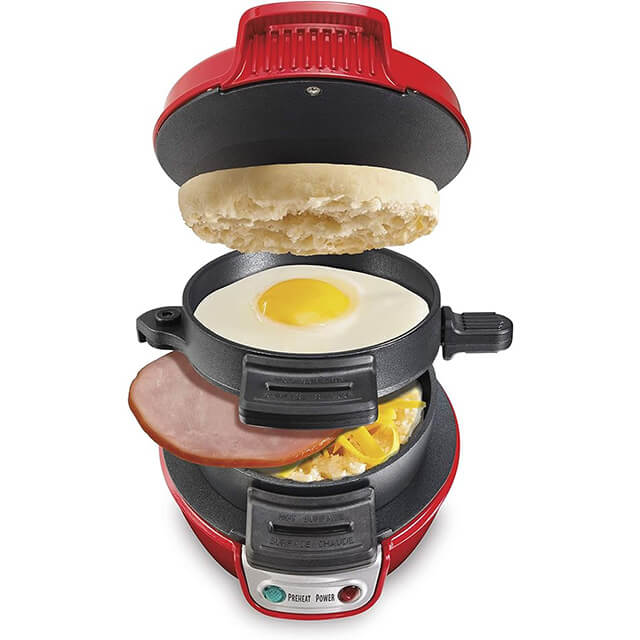 Get the Hamilton Beach Breakfast Sandwich Maker to brighten up mornings for someone you love.
Connect your new gadgets with Astound's high speed internet
Save with Mobile & Internet Together
Get the mobile service, home internet & streaming that's just right for you.
Disclaimers
Not all services, speeds, packages, equipment, channels, tiers, pricing, streaming services, product offerings and product features are available in all areas. Offers valid only for new residential customers or previous customers with account in good standing who have not had our service within the last 60 days. All names, logos, images and service marks are property of their respective owners. Other restrictions may apply.