What Is Access Point Name (APN)?
When using your phone, you might have seen the word APN while switching carriers or trying something new.

This article will explore what an APN is and the different APN settings available. We will also discuss how to view and change the APN settings for your device.
What is an APN?
An APN (Access Point Name) on a cell phone establishes a link between cellular networks and the internet and can help distinguish traffic from other networks.
The APN determines the IP address of the device on the network, decides whether a private network is necessary, and selects the appropriate security measures.
You may need to configure your phone's APN settings if you sign up with a Mobile Virtual Network Operator (MVNO), which licenses broadcast spectrum from the major carriers.
To view the name of your APN on an iPhone or Android phone, follow the steps below.
Check the APN name on iPhones:
Open the Settings app and tap on Cellular/Mobile Data.
Choose Cellular Data Network/Mobile Data Options, then Mobile Data Network.
Contact your carrier if you don't see the options in your phone's settings.
Check the APN name on Android:
Navigate to the Settings app, and tap Connections/Network & Internet.
Select Mobile networks, then Access Point Names or Advanced > Access Point Names
What are the different APN settings?
There are several APN settings and their configurations may differ depending on the mobile provider, device, and network technology.
According to makeuseof.com, the four critical APN settings are as follows:
APN: This represents the actual Access Point Name. In the United States, the APN is frequently referred to as "wholesale," which refers to the wholesale arrangement between the major carriers and the device's MVNO.
APN type: The APN type identifies the type of internet connection you want to connect to.
There are four types of APNs:

Generic: This is the default APN type for general internet browsing. This value indicates that, unless otherwise specified, your device should utilize this APN setting by default for all kinds of data communication.
Supl: Specifies that the current APN configuration can be utilized for Secure User Plane Location (SUPL) data, which is a feature that enables your phone to determine its geographic location from the network carrier.
MMS: This APN sends and receives multimedia messages (MMS).
WAP: This APN type is used for Wireless Application Protocol (WAP) connections to access mobile web pages.

MMSC: The Multimedia Messaging Service Center (MMSC) is a server that allows the transmission of multimedia messages. The MMSC address is only essential while using MMS, and most mobile virtual network operators require it.
Proxy: Similar to how a proxy on computer functions, some mobile carriers utilize a proxy server to establish a link between the carrier's network and the internet. The proxy setting provides its address if the carrier uses a proxy server.

How to change APN settings
According to Android Central, your carrier will most likely fill in your APN settings automatically whether you are setting up your plan using an eSIM or a conventional SIM card.
This will enable your phone to get the best APN available based on the technologies your particular phone supports, such as LTE and 5G.
There is no need to alter your APN if your mobile device functions properly and is linked to the correct network.
However, a user may want to swap or change their APN settings on their mobile device for a variety of reasons.
You can learn how to enable or disable your APN based on some of the reasons below:
Internet connection issues
You may need to reset your APN settings if you're having network connection problems or experiencing slow internet speeds and your troubleshooting has taken you to APN settings.
Learn more: Test your internet speeds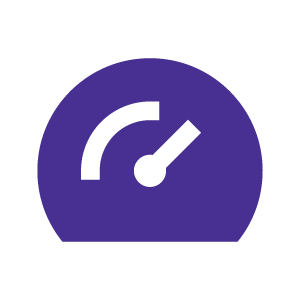 The default APN settings may not be compatible with the device or the carrier's network, resulting in connection problems.
Users can optimize their device's connection and increase its performance by adjusting the APN settings.
Switching Carriers
When you switch network carriers, you should also change your APN settings because each network operator has its own APN.
This is especially relevant when using an unlocked phone that accepts different networks.
In addition, users may need to configure their APN settings when traveling to a foreign country to connect to a foreign carrier's network.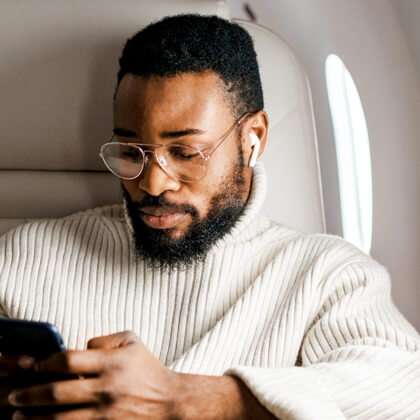 Users who do not have the proper APN settings may have difficulty connecting to the internet or incur expensive roaming fees.
MMS issues
Changing the MMS APN settings may help if a user is experiencing problems sending or receiving multimedia messages.
MMS problems can occasionally be brought on by incorrectly configured default MMS APN settings or settings incompatible with the device or the carrier's network and network congestion.
Network compatibility
An individual may occasionally change to a new mobile carrier that uses a different network technology (such as switching from a 3G network to a 4G LTE network).
In such instances, modifying the APN settings may be necessary to guarantee network compatibility with the new carrier technology.
The APN settings vary from one carrier to the next.
The settings for one provider may differ from those for another, and the requirements are often different.
APN settings should only be changed if your carrier specifically instructs you to do so.
Not all carriers allow users to configure them manually.
You could lose cellular data connectivity and incur additional charges if you enter the wrong APN settings.
Before you edit your APN, you must determine the proper settings for your carrier.
Editing the APN settings on an iPhone
With an iPhone, you must reset the current settings before configuring the new ones to modify the APN.
Open the Settings app and tap on Cellular/Mobile Data.
Click on Cellular Data Network/Mobile Data Options, then Mobile Data Network.
Scroll to the bottom of the screen and press on Reset Settings. Reset will clear all your MMS and Internet settings.
Repeat the instructions above until you reach the Mobile Data Network option.
Tap each field to enter your carrier's APN information. The settings should be automatically saved.
Changing the APN settings on an Android phone
Here's how to modify APN settings on an Android phone.
Go to the Settings app and select Connections/Network & Internet.
Tap on Mobile networks, then Access Point Names or Advanced > Access Point Names.
Press the three-dot menu to choose New APN or select an existing APN to make changes.
Enter the correct APN details that are provided by your carrier.
After inputting all the APN details, save your new APN settings by tapping the three-dot menu and selecting Save.
Return to the Access Point Names screen, which lists APN settings. Tap on the APN you just saved to enable it.
Get Mobile + Internet Together
Find the mobile service, home internet, and streaming that's just right for you.
Disclaimers
Astound Mobile requires Astound Internet service. Coverage not available in all areas. A trademark of Ziff Davis, LLC. Used under license. Reprinted with permission. Where available. © 2022 Ziff Davis, LLC. All Rights Reserved. All names, logos, images and service marks are property of their respective owners. ©2023 Astound Broadband. All rights reserved.
This website contains instructional information, including from third-party sources, and is intended, but cannot be guaranteed, to be always up-to-date, complete and accurate. Astound does not endorse, and is not responsible for, any third-party content that may be accessed through this website. Any representation or warranty by Astound that might be otherwise implied by information on this website is expressly disclaimed. Astound expressly disclaims all liability or responsibility with respect to actions taken or not taken based on any or all of the instructional information contained on this website. Astound does not warrant or guarantee the availability of any services at any specific time or geographic location or that services will be provided without interruption. Not all aspects of the Astound services function on all equipment and devices. Use of this website is subject to the Web Site Disclaimer and Web Content Accessibility Policy.