Get the most out of your internet speeds
Are you looking to see what internet speeds you receive? Whether you surf online occasionally or spend hours downloading music, streaming movies and gaming, you can check your internet speed right here. Use the speed test to measure your internet or WiFi connection and see if there are steps you can take to maximize your performance.
Looking for faster speeds? See what internet deals are in your area.
How to test your internet speeds
Testing your internet or WiFi speeds is just a button click away, but before you do there are a few steps to keep in mind to ensure you get the best possible results.
Use a wired connection
A wired connection will always provide the fastest speed and best Internet experience. When performing the speed test be sure to connect your computer to your modem using an Ethernet cable:
Connect the Ethernet cable from the back of the modem to the open Ethernet port on your computer.
Connect the power cord from the back of the modem to an electrical outlet.
Check the modem and router lights to confirm they have power, and are connected to the network and your computer.
Remember that every Ethernet cable has a speed limit. Some cables only support speeds up to 10 Mbps, which is slower than most internet speed packages. Make sure your Ethernet cable can support the speed you've signed up for. If not, you'll need one that will.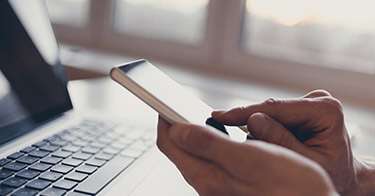 Turn off unused connected devices
Be sure to turn off unused devices including laptops, tablets, phones, gaming systems, or other smart home devices. Multiple devices connected to your home network may result in slower internet and WiFi speeds. This is because devices divide bandwidth like a pie, with each device taking the portion it needs at the time of use resulting in slower speeds.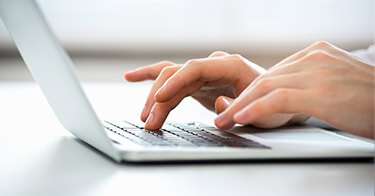 Close all applications and programs
Applications or programs running in the background, even when not in use, may be using your internet connection. It is recommended that these programs be closed until after the speed test is completed.
Frequently asked questions
Disclaimers
*Internet download speeds may vary and are not guaranteed. Certain equipment may be required to receive advertised speeds. Observed speeds may vary based on device connection & other factors outside of Astound's control. All advertised speeds are up to the stated speeds and are not guaranteed; speed may vary due to conditions outside of network control, including customer location, sites accessed, number of devices connected, customer usage, customer equipment and computer configuration, the level of overall traffic, and customer compliance with Astound usage policies set forth in the acceptable usage policy. See astound.com/yourspeed for why speeds may vary. Our FCC Network Management Disclosure makes available information regarding our network management practices and the performance and commercial terms of our Internet access services to enable you to make informed choices regarding the purchase and use of our services, in accordance with Part 8 of the Rules of the Federal Communications Commission (FCC). Modem required for internet service. We substantiate that the cable modem equipment provided, and the configuration of such cable modem, meets the broadband speeds advertised when attached to a wired connection based on SamKnows testing procedures.
Not all services, speeds, packages, equipment, channels, tiers, pricing, streaming services, product offerings and product features are available in all areas. Offers valid only for new residential customers or previous customers with account in good standing who have not had our service within the last 60 days. All names, logos, images and service marks are property of their respective owners. Other restrictions may apply.