What is the average cell phone bill per month?
Cell phones are an essential part of our lives. We use them to communicate with friends and family, catch up on the latest news, and even get work done. However, just like other necessities in our lives, the cost of our cell phone bills can have a significant impact on our budget.
In this article, we will look at the average phone bill cost per month, reasons why your bill may be too high, and possible solutions to lower your phone bill.
How much is the average phone bill per month?
According to JD Power, the average monthly cell phone bill per person is around $144.
This adds up to $1728 a year. Cell phone costs will undoubtedly be a significant part of your monthly budget.
The price of your cell phone bill may vary depending on your data usage.
Other factors that can affect cost include your phone model type and the number of SIM cards you have.
Additional charges may apply if you choose unlimited talk and text, unlimited data, mobile hotspots, or access to streaming services.
Overall, your phone bill is an accurate reflection of your demands and lifestyle.
Why do cell phone bills fluctuate?
Every time you use your phone to access the internet without using a WiFi network, you depend on mobile data.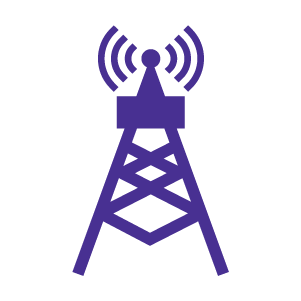 Mobile data gives you access to the internet on your mobile phone, wherever you are.
It's internet content delivered to your phone over a wireless cellular connection.
Your phone connects to your network carrier's cell tower, which is part of a network covering a large geographic area, giving you internet access without a WiFi hotspot nearby.
Limited and unlimited data plans
Your phone connects to mobile data through your cellular network provider's subscription service, called a mobile data plan.
Data plans enable you to connect to the internet through 3G, 4G, or the latest 5G networks.
Each network provider sets the cost and size of their data plans.
Typically, network providers offer two types of mobile data:
In limited data plans, the amount of mobile data is fixed and once used up, the internet can no longer be accessed.
A network carrier imposes a data cap, which specifies the maximum quantity of data you can access during a billing cycle.
For example, if your plan has a 10GB data limit and you surpass this limit, you will be charged for the additional data used.
Other times, a cell provider may constrain you to a slower level of service, called throttling, while you are approaching or after you reach your data limit rather than charging you overage fees.
Unlimited data plans allow you to consume as much data as you can until the expiration of the plan.
However, many carriers offer high-quality data up to a certain threshold called the deprioritization threshold, where internet speeds start to slow down, especially during network congestion.
Depending on your carrier's phone plans, deprioritization limits typically range from 20GB to 50GB of monthly data.
This means that even though you won't encounter data outages or overage fees, you might notice slower speeds.
The monthly billing cycle
The cell phone monthly billing cycle is the period of time in which a phone user is charged for their cell phone service.
The monthly rates are charged one full month in advance.
Every customer has a start date and an end date for their bill.
For example, if your monthly bill cycle starts on the 23rd of each month, your bill will run through the 22nd or 23rd of the following month, depending on your network provider's terms.
The charges included in a monthly billing cycle include:
Data plan charges
Device payments
Taxes and government fees
Cell phone insurance fees
6 reasons why your cell phone bill is high
Your cell phone bill is affected by a variety of factors.
If you're wondering why your bill is so high, keep reading to find out what could be causing it to be higher than usual.
1. Unlimited data plans
Unlimited data plans are the most popular plans that phone users subscribe to and are heavily promoted by the network providers.
With the rise of 5G networks, mobile data is becoming more widely available and is being transmitted at faster rates, which raises the cost of data and also your plan.
Daily internet activities and apps require large amounts of mobile data, even while running in the background, increasing the overall bill cost.
However, it's estimated that the average cell phone user only uses between 3 and 12GB each month based on a study conducted by the telecommunications firm Ericsson.
Despite the convenience of unlimited plans, you might not frequently utilize mobile data, talk, or text, leading to paying for extra data you don't use.
2. Number of lines in the plan
Another factor that affects your cell phone bill is the number of lines in your cell phone plan.
Most network providers typically highlight the cost of a plan with four lines, charging per line.
It might cost up to $50 to add an additional line to your phone plan, and if you have a family plan, your average monthly cell phone bill could go over $100.
However, with Astound Mobile the more lines you add, the less it costs per line. Sign up today. Saving has never been simpler!
3. Type of phone
With new mobile phones launched every other year, it's common for users to upgrade to new phones by paying monthly installments, which are added onto your monthly cell phone bill.
This leads to people never actually paying off their phone in full, and as a result, they find themselves in an infinite cycle of payments.
4. Phone insurance charges
Many users find phone insurance services vital.
However, according to the financial media website Investopedia, this can add up
There is a certain limit to the number of claims you can file in a year, which is usually fewer than once per month.
The number of lines included in the phone insurance also determines the number of times you can file a claim.
Additionally, a deductible applies to each claim you submit.
Phone carriers have a maximum insurance value that you are permitted to claim, and the cost of the deductible depends on the type of phone you have, your location, and your phone plan.
5. Wireless taxes and local fees
Service providers are subject to a number of taxes to support the development and maintenance of local infrastructure.
The service providers charge you for any increases in cell phone taxes levied by your state or the federal government, which increases your cell phone bill.
6. Additional cell phone plan fees
There are more undetected charges that could send your cell phone bill through the roof.
Some of these fees include:
Early termination fees when you cancel your phone plan before your contract is finished
Data roaming and international fees when you are outside the country
New phone activation fees
Exceeding your monthly data cap, which results in data overage costs and poor service
Tips to lower your cell phone bill
Lowering the cost of your cell phone bill can put more money in your pocket.
Here are some suggestions to help you cut your phone bill and start saving.
1. Use WiFi when you can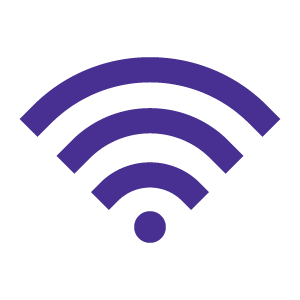 Connect to WiFi whenever available rather than using up your mobile data, which can increase your cell phone bill.
2. Monitor your background data usage
Keep an eye out for apps that aren't open but are using data in the background on your phone.
In the cellular data usage section of your phone's settings, you can monitor how much mobile data you are using.
Turn off data usage on the apps you are not currently using and turn it back on for a specific app when needed.
3. Switch to a low-cost carrier
If you are unable to settle on a lower rate with your current cell phone plan, it could be time to switch service providers.
You can shop around to see what network carrier offers the phone plans you need at a cost within your budget.
Mobile Virtual Network Operators (MVNOs) are significantly cheaper than the larger network carriers.
Unlike the big carriers, they don't have their own networks. They buy network coverage from big carriers and then sell it to users.
This means that you can have extensive network capabilities without paying a premium price.
According to JD Power, MVNO cell phone plans cost between $15 and $40 per month.
4. Don't set up a phone payment plan
Your monthly phone bill will go down if you purchase a phone outright rather than including the cost of a new phone in your cellular bill, increasing your monthly phone bill while financing a new phone.
You typically have to sign two or even three-year contracts with carriers to access their network if you purchase a phone through them.
If you want to change to a new carrier or lose the phone, you will still need to pay the old phone's outstanding balance in full as well as the cancellation fees.
5. Analyze your current cell phone bill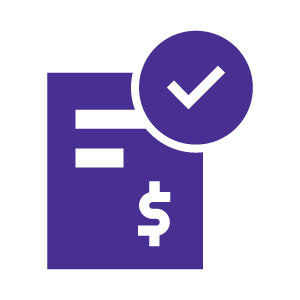 As your phone needs evolve over time, you shouldn't be reluctant to make the necessary adjustments to your monthly bill.
For instance, you might have unlimited talk or text minutes or unrestricted data that you don't utilize.
These services can unnecessarily raise your monthly cell phone bill.
Compare cheaper plans to reduce your cell phone costs.
Conversely, if you find yourself regularly paying mobile data overage fees because you exceeded the data cap, it might be more economical to switch to an unlimited data plan.
Wrapping up
You have learned about the average monthly cell phone bill, why your cell phone bill rises every month and some tips to lower it.
It's important to conduct research and compare plans to get the one that best suits your requirements and price range.
At Astound Mobile, we offer the best deals on mobile phone plans with nationwide coverage and no contracts, making it simpler to get you connected than ever.
Frequently Asked Questions
How does your billing cycle work?
If you're just signing up for Astound services, your bill cycle begins on the date of activation. If you activate on the 15th, the following 15th your cycle resets and you will receive your invoice via email and it's listed within your app. If you're already an Astound customer signing up for mobile service, your bill cycle will remain the same.
Your first bill may be pro-rated depending upon when you activated your service.
How much will I pay per month?
Your monthly statement charges will be dependent upon what services you are signed up to receive and can vary depending upon your data usage each month.
Get Mobile + Internet Together
Find the mobile service, home internet, and streaming that's just right for you.
Disclaimers
Astound Mobile requires Astound Internet service. Coverage not available in all areas. A trademark of Ziff Davis, LLC. Used under license. Reprinted with permission. Where available. © 2022 Ziff Davis, LLC. All Rights Reserved. All names, logos, images and service marks are property of their respective owners. ©2023 Astound Broadband. All rights reserved.
This website contains instructional information, including from third-party sources, and is intended, but cannot be guaranteed, to be always up-to-date, complete and accurate. Astound does not endorse, and is not responsible for, any third-party content that may be accessed through this website. Any representation or warranty by Astound that might be otherwise implied by information on this website is expressly disclaimed. Astound expressly disclaims all liability or responsibility with respect to actions taken or not taken based on any or all of the instructional information contained on this website. Astound does not warrant or guarantee the availability of any services at any specific time or geographic location or that services will be provided without interruption. Not all aspects of the Astound services function on all equipment and devices. Use of this website is subject to the Web Site Disclaimer and Web Content Accessibility Policy.