13 ways to lower your cell phone bill
With most Americans owning a cell phone, and the average bill being around $144, the need to lower your bill without losing services or features can seem daunting. Fortunately, there are several ways you can reduce your bill.
In this article, we'll look at a few practical ideas and approaches for lowering your monthly phone costs and increasing your savings.
1. Use WiFi when possible.
Using WiFi whenever possible is a great way to save money on your cell phone bill. WiFi does not use up your mobile data because it uses the internet connection of a different provider, saving on your data fees.
It's pretty easy to use WiFi at home and work, and many public establishments like restaurants and stores also offer free WiFi for customers, so you can stay connected and save money everywhere.
You should also avoid downloading, streaming high-quality music, podcasts, or videos, and playing games that use a lot of data when not on WiFi. Instead, download the content ahead of time through WiFi at home or work and watch it later offline.
2. Limit background data usage.
Even when you aren't actively using an app, it continues to consume data and drain your phone's battery power.
You can significantly minimize data usage and increase your device's battery life by monitoring and limiting apps' background usage, ultimately saving you money.
Both the iOS and Android operating systems include controls for app background processes.
iPhone settings
To limit background data on iPhones, go to the Settings app, then General > Background App Refresh to individually enable or disable the background app refresh option for specific apps.
Android settings
On Android phones, navigate to Settings > Connections > Data Usage, then turn on Data Saver and choose which apps to turn Data Saver on and off.
3. Track data usage.
You can discover excessive mobile data usage and take measures to reduce it by monitoring and regulating your data consumption.
Most smartphones provide settings that allow you to track your data usage. It shows you the breakdown of data usage by apps and time periods.
You should monitor this feature frequently to keep track of your data usage patterns.
iPhone cellular data
To monitor your data usage on an iPhone:

Go to Settings
Select Cellular or Mobile Data
Scroll down the screen to view your data usage per app.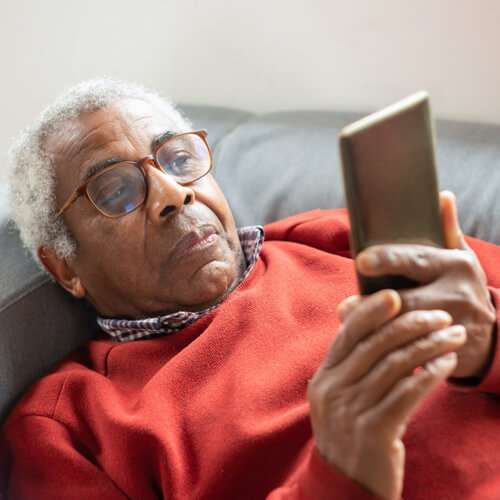 Toggle off any apps you don't need to use mobile data. Those apps will then only access data through WiFi.
Android data usage
On Android Phones:
Go to Settings
Select Network & internet
Choose SIMs > App data usage
Here you can view the total data used during your billing cycle and data usage by individual apps.
4. Change or remove your phone insurance.
Most cell phone service providers provide insurance programs that offer extended warranties for damaged or stolen phones or round-the-clock technical help for your gadget.
According to Investopedia, you can pay a monthly or annual fee for the premiums, ranging between $5 and $20 per month, depending on the device and coverage.
That can add up to an extra $360 per year.
Rather than pay for phone insurance, a better option might be to put some of that money aside each month to cover the cost of a new phone should you ever need one.
5. Sign up for autopay/paperless payments.
Several wireless providers offer monthly discounts ranging from $5 to $10 per line when you participate in their paperless billing and automated payment system using a qualified bank account or credit card.
The deals can include additional mobile data, service perks, or a percentage off your monthly payment. Ask your network carrier if they provide any incentives for enrolling in automatic payments.
Autopay also prevents the possibility of forgetting or skipping a payment, saving you money on potential late fees that can accumulate over time and increase your overall cost.
Finally, the ease of use of automated bill payment methods saves you time and effort while ensuring regular and timely payments.
6. Set data usage limits and alerts.
Although many mobile data plans are promoted as "unlimited," they contain a data cap, after which your data speeds will be significantly slower.
You can change the data usage settings on your phone to establish data limits and get alerts when you approach or pass a certain data threshold.
Limits and alerts will enable you to track your data usage more closely and ensure you don't pay extra charges for exceeding your data allotment.
Android data limit
To set a data limit on your Android phone:
Go to Settings > Network & internet
Tap SIMs, and scroll to Data warning & limit
Next, select Mobile data usage cycle, toggle the Set data warning icon, and tap on Set data limit.
When your phone exceeds the specified limit, it switches off mobile data.
iPhone data limit
Unfortunately, there isn't a built-in feature on iOS to provide a data limit alert. Instead, you can install a third-party app on your iPhone to set data limits.
7. Keep your old phone for longer.
Before you think about upgrading your phone, make sure you evaluate the advantages and disadvantages.
Buying a phone through your carrier as part of a phone plan can lock you into additional $20 to $40 monthly installments for the new phone on your bill.
To lower your phone bill, avoid upgrading your phone until necessary. If you need to buy a new phone, pay for it upfront or buy a used one to save money.
8. Add lines to your plan.
Many cellular service providers have family or group plans that allow you to add additional lines to a single account, with each line priced at a discount.
You can save a lot by splitting the plan's cost among family members or friends.
Adding lines to your cell phone plan allows you to take advantage of discounted rates, bundled services and financing incentives, which can help lower your overall cell phone bill.
9. Audit your bill.
It's important to look carefully at your bill to be sure that you aren't paying for a plan that includes services you don't need.
For example, you may be paying for an unlimited talk, text and data plan, but you only use your data sparingly and don't use all of your text and talk time.
On the other hand, if you find yourself routinely exceeding the data limit on a limited plan, an unlimited plan may be a more cost-effective solution.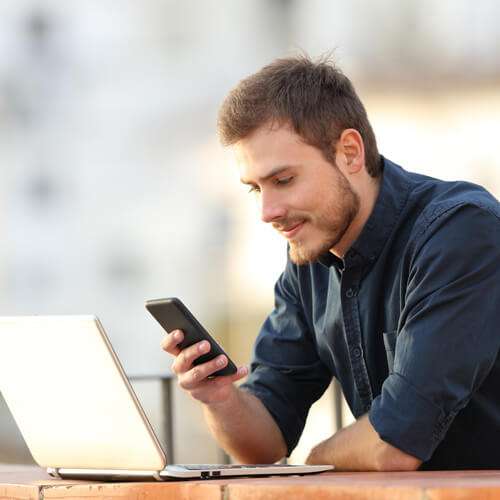 You should also research whether your carrier's extra perks like offering subscription services for streaming movies and music can help save you money.
10. Update your service address.
The taxes and fees charged to your monthly payment are determined by your location. So if you've moved or someone on your shared plan has relocated to a different area with lower fees and taxes, updating your service address could result in significant savings.
This can be done on your carrier's website or mobile app.
11. Take advantage of discounts.
Cellular carriers usually run promotions and discounts with specific businesses they have partnerships with.
These discounts include lowered rates and tailored features targeting particular audiences including students, seniors, low-income earners and service members.
Your employer also may have discounts with certain cell providers.
Review what discounts and promotions your existing provider has and compare it to other providers to determine what best meets your needs and budget.
12. Earn cash back or rewards from credit cards.
Many cashback credit cards provide significant incentives, either in cash back or travel rewards when you use the card to pay for your cell phone bills.
Cashback credit cards offer a great way to save while you pay for a necessary expense.
13. Switch carriers
Investigate various cell phone carriers, compare their plans, prices, and features, and choose the one that provides the most competitive rate and package that meets your demands and is within your budget.
Mobile Virtual Network Operators (MVNOs) are cheaper, smaller, and lesser-known carriers that use larger cellular carriers' network towers to transmit your phone signal. They offer excellent coverage at a fraction of the cost you would pay for larger carriers.
Astound Mobile is an MNVO, so we can pass our savings on to you. Sign up now to see how much you can save.
Frequently Asked Questions
How can I monitor my data usage?
You can see your data usage on your Astound Mobile online account or through the Astound Mobile app. Select the "Activity" tab to view your data usage details
Save with Mobile & Internet Together
Get the mobile service, home internet & streaming that's just right for you.
Disclaimers
Astound Mobile requires Astound Internet service. Coverage not available in all areas. A trademark of Ziff Davis, LLC. Used under license. Reprinted with permission. Where available. © 2022 Ziff Davis, LLC. All Rights Reserved. All names, logos, images and service marks are property of their respective owners. ©2023 Astound Broadband. All rights reserved.
This website contains instructional information, including from third-party sources, and is intended, but cannot be guaranteed, to be always up-to-date, complete and accurate. Astound does not endorse, and is not responsible for, any third-party content that may be accessed through this website. Any representation or warranty by Astound that might be otherwise implied by information on this website is expressly disclaimed. Astound expressly disclaims all liability or responsibility with respect to actions taken or not taken based on any or all of the instructional information contained on this website. Astound does not warrant or guarantee the availability of any services at any specific time or geographic location or that services will be provided without interruption. Not all aspects of the Astound services function on all equipment and devices. Use of this website is subject to the Web Site Disclaimer and Web Content Accessibility Policy.