How to set up your internet and WiFi in a new apartment
This article will walk you through the steps required to set up your internet and WiFi in a new apartment so you can stay connected without interruption during your move.

Understanding your internet needs in a new apartment
Understanding your usage and bandwidth requirements can help you determine what internet speed you need.
Different activities demand different speeds such as:
Web browsing
Streaming HD video
What do I need to set up internet in an apartment?
You will need the following items to set up internet in an apartment:
An Internet Service Provider (ISP) – Compare ISPs in your area to find a reliable internet service provider that's the best fit for your needs. If you value high speed and reliability, then you should look for a service provider that offers a fiber or cable connection.
Modem and Router – Most ISPs provide combination devices that include a modem and a router, or you can buy both separately. The modem links your apartment to the internet, while the router establishes a wireless network for WiFi access.
Ethernet cables may be required to connect your modem to the router and to connect devices directly to the router for a wired connection.
WiFi devices – To connect to the wireless network, check that your devices, such as laptops, smartphones, tablets, and smart home devices, are WiFi-enabled. In addition, ensure that your devices are capable of receiving the speeds you're purchasing.
You can set up a reliable and secure WiFi connection in your apartment by having these necessary components and following the setup instructions from your ISP.
How do I get internet while waiting for installation?
Once you've moved into your new apartment, you may have to wait a bit for your internet installation. Here are a few methods for staying connected in the short term:
1. Use a mobile hotspot
2. Use public WiFi
Nearby businesses such as restaurants or coffee shops, or institutions such as libraries may have public WiFi connections you can use to access the internet.
Use caution when on public WiFi. Don't access sensitive data like financial transactions, emails, or passwords and employ a virtual private network (VPN) for secure browsing.
3. Purchase a mobile cellular router
Some mobile carriers will sell you a data-only SIM card that is designed to be used in portable 4G or 5G routers rather than phones. These provide a dedicated WiFi hotspot that gives you WiFi through your mobile carrier.
4. Ask your neighbors for WiFi
See if your new neighbors will let you use their WiFi network. Since you have no control over who connects to it, follow the same precautions as if it were public WiFi.
Choosing the right internet service provider for your new apartment
Here are some things to consider when selecting an Internet Service Provider:
1. Check the provider's availability in your location
2. WiFi speeds and bandwidth
Bandwidth is the amount of data that can be transmitted through a network connection in a given amount of time. Streaming videos, playing online games and downloading large files all require more bandwidth and faster WiFi speeds. If these are activities you engage in often, be sure to choose an ISP with faster download and upload speeds.
3. Cost and contract terms
Compare costs, internet deals and promotions and contract terms of different ISP's plans to find the most affordable WiFi option. Internet service providers charge different prices based on the type of service you receive and where you reside.
You should also pay close attention to the contract's length and terms. Longer contracts can limit your ability to find a better deal later.
4. Type of connection
The type of connection an ISP provides can impact the internet service's speed, availability, reliability, and performance.
Fiber-optic internet delivers incredible speeds and reliability but is generally limited to urban areas.
Cable internet provides a good blend of speed and affordability and is commonly available.
DSL internet is widely available because it relies on regular telephone lines, but generally offers slower speeds.
Satellite internet is available in remote areas, but has higher latency and slower speeds.
5. Customer support
The ISP you choose should be able to provide customer support 24/7. If your connection is disrupted, access to timely and professional customer service is critical for getting service restored quickly.
Self-help resources, such as online tutorials and FAQs, can also assist you in quickly resolving common issues without having to contact your ISP.
You can identify the best providers by looking at their awards, especially how they perform in the customer service category.
Understanding WiFi and the role of a router in your new apartment
WiFi is a wireless networking technology that allows devices such as computers, mobile devices, and the Internet of Things (IoT) to exchange data across the internet.
A router serves as the network's primary hub, allowing several devices to connect to the internet simultaneously.
In most cases, you'll need both a modem and a router to install WiFi in your apartment. This can either be rented from your ISP or purchased. Check with your ISP to determine if you can bring your own modem.
The modem connects your apartment to your ISP's internet service, while the router allows you to set up home WiFi and connect several devices to the internet.
Some ISPs provide modem/router combo devices, which eliminate the need for additional equipment.
Enhancing your WiFi with a mesh system
If the WiFi router in your apartment isn't providing you with the wireless connectivity you want, a mesh WiFi router system could be the ideal option. It has several advantages, including improved coverage, seamless roaming, easy network management and more. Find out how a mesh WiFi system can improve your internet experience.
Mesh WiFi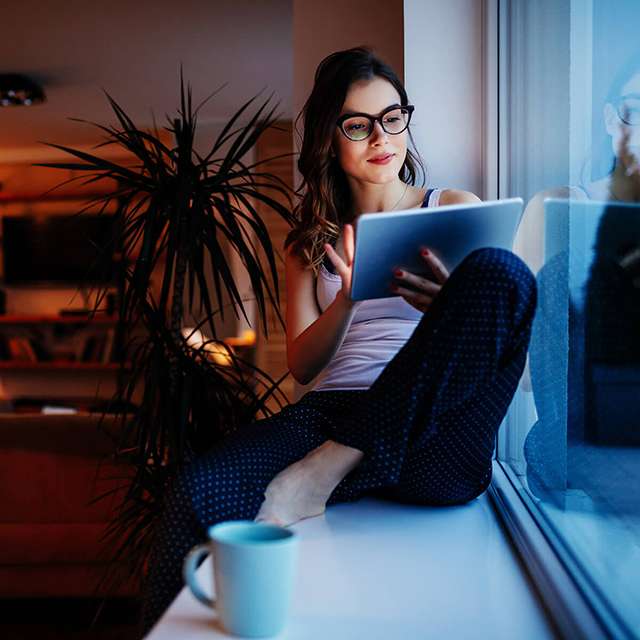 Get a WiFi system that is smart enough to route WiFi traffic between your devices and blankets your entire home in reliable WiFi.

Multiple WiFi routers (or eeros®) work as a team, resulting in improved range, speed, and stability of your WiFi network.

Setting up your WiFi with eero
To get started with the eero Whole Home WiFi setup, consider where you will spend the most time on the internet and install the modem and router as near to that spot as possible.
Set up the eero beacons within 30 feet of the WiFi setup, and then experiment with placement to ensure coverage where you use the internet the most.
The routers should be placed halfway between your apartment's WiFi installation base and any internet dead zones.
Once the eero routers are set, follow the steps below to set up your eero:
Navigate to your phone's app store, search for the eero app, and create an account.
Set up your eero gateway. The gateway is the primary eero device connected to your modem and is required for network establishment. The gateway device should have 2 Ethernet ports.
Unplug your old modem and any router connected to it from the power source, then press the Blue arrow in the eero app.
Connect your gateway to the modem using the Ethernet cable provided.
Connect the gateway and the modem to the power source and press the blue arrow in the app.
Once your eero gateway has been identified in the app, select a location for your device.
Configure a name and password for your WiFi network and tap on the blue arrow to continue.
You will receive a confirmation message that the eero WiFi installation is successful.
When you're finished configuring your network, hit Finish Setup, or click Add Another eero Device to add more devices.
Troubleshooting common internet and WiFi setup issues
Here are some issues you may encounter when setting up your internet and WiFi and troubleshooting suggestions to fix them:
1. No internet connectivity in the apartment
Confirm with the ISP's self-installation guide that the router and modem are configured and plugged into the power source.
Power cycle your network equipment and allow the devices to restart completely before attempting to reconnect.
Check that the WiFi icon is turned on and your device isn't in Airplane mode.
Confirm that you are connecting to the correct network.
2. Slow internet everywhere
Plug a laptop directly into your router through an ethernet cable and run a speed test to see if the problem is with your internet connection.
Other adjacent networks' devices or your own devices could be clogging up the wireless channel you're currently using. Try adjusting your router's admin settings to change the channel.
Perform a factory reset on your router. Most routers have a reset button that you can hold down for 30 seconds to reset the router to factory settings.
Move your router to a more central location in your apartment. This may improve signal distribution.
Buy a WiFi extender or set up a mesh system using multiple routers to increase your signal across the apartment.
If the problem persists, contact your Internet Service Provider for advice.
3. Your devices are not connecting
Your device may be the problem if your WiFi setup and installation are complete, your router appears functional, and your internet access hasn't been cut off for any other reason. If this happens:
Try to connect another device to WiFi, such as another phone or laptop.
If your WiFi connection problems are restricted to a single device, consider resetting the wireless connection settings or "forgetting" the WiFi and reconnecting to the network. You can try connecting with the correct WiFi password or rebooting your device to clear the cache.
If that doesn't work, a virus or malware could be interfering with your WiFi connection.
Advanced security doesn't have to feel advanced. eero Plus provides:
Antivirus
Ad blocking
VPN protection
Password management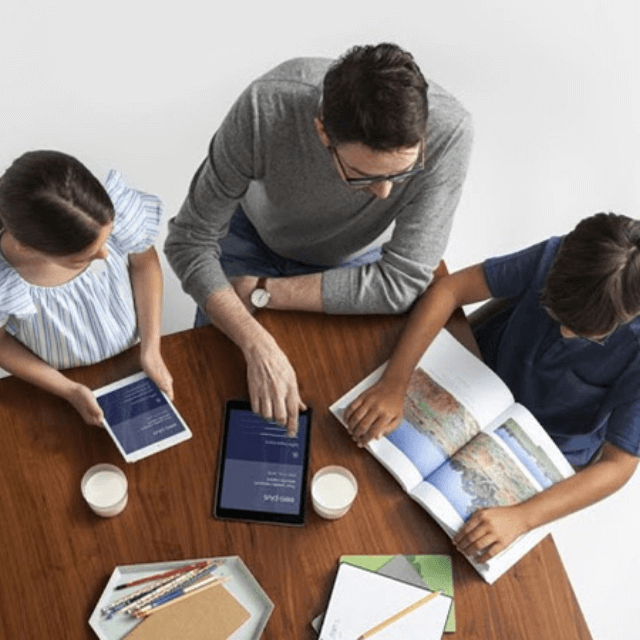 Securing your apartment's WiFi
WiFi security prevents unauthorized individuals from accessing your network by imposing a barrier that encrypts sensitive data, such as network requests or files you send, as they are transmitted over the airwaves.
Following these simple internet security tips will help protect your devices from being hacked:
Encrypt your WiFi network — Upgrade your router settings to WPA3 or WPA2 protocols to secure your network in the router's admin settings.
Change your router's admin settings — You should change the router's administrative username, password, and network name to prevent a hacker from gaining access to your router's admin panel.
Keep your router and devices' firmware updated — Check your ISP's website regularly for new firmware versions, which consist of the latest security patches for your WiFi.
Set up a guest network with a separate WiFi name and password — If your router allows it, setting up a guest network is a great way to ensure that, if a guest has malware on their device, it cannot access your main WiFi setup or devices.
Enable your router's firewall — This extra layer of security can prevent viruses, spyware and even hackers from accessing your WiFi network.
Use a VPN — A Virtual Private Network (VPN) adds extra protection, especially when connecting to public WiFi networks, that ensures that the data you send and receive is secure and anonymous.
Moving internet to your new apartment with Astound is easy
The process of setting up your internet with Astound Broadband in your new apartment is easy. We'll assist you in determining whether services are available at the new location, scheduling your installation, and ensuring your equipment is operational.
The first step to moving or transferring your internet service with Astound Broadband is to contact us at 1.800.427.8686 to speak with a representative about transferring your service.
When you call, be sure you have your:
Account number or phone number
Your new address
Your move-out and move-in dates
The representative will then be able to tell you whether Astound Broadband is available at your new address.
If your new location is outside Astound Broadband's service area, you'll have to cancel your service.
Internet equipment can be returned using a prepaid shipping label provided by Astound, or the equipment can be dropped off at a local payment center.

Why Astound Broadband?
Whether you're a casual surfer or serious gamer, Astound internet has you covered with supercharged speeds up to 1.2 Gig. Whether you're gaming, streaming, working or learning, Astound Broadband will keep you connected.
When you need help with your service, our Customer Pledge means our customers get 24/7 award-winning customer service. Our commitment begins at installation, when we provide convenient appointment windows and an on-time guarantee (backed up by a $20 credit).
Plus, put more money in your pocket when you combine mobile service with Astound's high-speed internet. Check out our savings calculator to see the changes in your bill when you combine mobile with internet and build a plan with Astound.
Conclusion
When setting up internet and WiFi in a new apartment, it's important to understand your internet needs and choose the right ISP. You then need to understand how to set up your new internet with Astound Broadband or whatever ISP you choose.
It's also important that you have a clear grasp of what WiFi is and the role of a router in your new apartment. You should consider extra equipment that may improve the performance of your apartment's WiFi, including mesh systems like eero.
Don't neglect the importance of securing your WiFi network, or of understanding the troubleshooting steps you can take if you experience WiFi issues when setting up your network.
Finally, know what your options are to access the internet while you're waiting for your new service to be installed.
You can contact Astound Broadband for any assistance when you are experiencing problems with your WiFi. Our customer service agents are available 24/7 to ensure you get the best support and enjoy your services.
Build the perfect plan
Get the speed, WiFi, TV, and security that's just right for you.
Disclaimers
*Internet download speeds may vary and are not guaranteed. Certain equipment may be required to receive advertised speeds. Observed speeds may vary based on device connection & other factors outside of Astound's control. All advertised speeds are up to the stated speeds and are not guaranteed; speed may vary due to conditions outside of network control, including customer location, sites accessed, number of devices connected, customer usage, customer equipment and computer configuration, the level of overall traffic, and customer compliance with Astound usage policies set forth in the acceptable usage policy. See astound.com/yourspeed for why speeds may vary. Our FCC Network Management Disclosure makes available information regarding our network management practices and the performance and commercial terms of our Internet access services to enable you to make informed choices regarding the purchase and use of our services, in accordance with Part 8 of the Rules of the Federal Communications Commission (FCC). Modem required for internet service. We substantiate that the cable modem equipment provided, and the configuration of such cable modem, meets the broadband speeds advertised when attached to a wired connection based on SamKnows testing procedures.
Not all services, speeds, packages, equipment, channels, tiers, pricing, streaming services, product offerings and product features are available in all areas. Offers valid only for new residential customers or previous customers with account in good standing who have not had our service within the last 60 days. All names, logos, images and service marks are property of their respective owners. Other restrictions may apply.
While we have made every attempt to ensure that the information contained in this site has been obtained from reliable sources, Astound Broadband is not responsible for any errors or omissions, or for the results obtained from the use of this information. All information in this site is provided "as is", with no guarantee of completeness, accuracy, timeliness and without warranty of any kind, express or implied, including, but not limited to warranties of performance, merchantability and fitness for a particular purpose. Certain links in this site connect to other websites maintained by third parties over whom Astound Broadband has no control. Astound Broadband makes no representations as to the accuracy or any other aspect of information contained in other websites.
eero Plus is available for an additional $9.99/month and requires subscription to whole home WiFi powered by eero.