How to set up your internet in a new home
Moving to a new house? Check out our step-by-step guide on how to
set up an internet connection for your home.

This article will walk you through setting up internet in your new house to stay connected with reliable internet.
Understanding your internet needs in a new home
Before setting up an internet connection in your new home, it's critical to understand your specific internet requirements and determine what internet speed you need.
The types of activities you engage in online determine what internet speed you should choose. These activities include:
Web browsing
Streaming HD and 4K videos
Online gaming
Working from home
You may need to connect multiple devices, such as phones, laptops, smart TVs, and IoT (Internet of Things) devices, to your home's internet network. These devices require more internet bandwidth for simultaneous connections.
An internet moving checklist from a trusted provider can ensure a successful internet setup in your new home. Find a checklist with internet setup, payment options and account alert information.
What do I need for home WiFi?
You need the following to set up WiFi in your house:
An Internet Service Provider (ISP). Find one that provides reliable internet service in your area.
A modem and router. The modem connects the internet from the ISP to your home, while the router creates a wireless connection to your devices. Make sure to purchase a router or modem that fits your home WiFi needs.
Ethernet cables. Cables connect your router to the modem and can be used to wire the router's connection directly into your desktop or gaming rig.
WiFi devices. You'll need cell phones, laptops or smart home devices to test, verify and connect to your WiFi network.
Choosing the right Internet Service Provider for your new house
Some things to consider when selecting an Internet Service Provider are:
1. ISP availability
Some homes are on the outskirts of urban regions or in rural areas. Confirm coverage and locally available services with your ISP. If necessary, check your ISP's service area and look into running a new line to your home.
2. Internet cost
ISPs offer rates that vary depending on the type of service you receive and your location. Determine your budget and compare different internet plans to find affordable WiFi. Talk to your ISP about deals and promotions for the cheapest way to get WiFi in your house.
3. Contract terms
Pay attention to the internet plan's contract length and terms. Long-term agreements may prevent you from changing providers without a fee, whereas short-term contracts or monthly agreements may not.
4. Internet speeds and bandwidth
When setting up internet in your house, it's essential to understand your needs. Most activities like online gaming, downloading large files and streaming videos require gigabit internet speeds.
5. Type of connection
Different types of internet connections impact the speed, reliability, and performance of the internet service. Take a look at some of the most popular internet connections below.
Fiber-optic: Incredible speeds and reliability, generally limited to urban areas.
Cable: Good blend of speed and affordability, widely available.
DSL: Slower speeds and relies on telephone lines for transmission, but widely available.
Satellite: High latency and slow speeds, but available in most remote locations.
5. Customer support
The ISP you choose should be able to provide immediate and effective customer support 24/7 if your internet connection is disrupted. They should also include self-help resources, such as online tutorials and FAQs, to help you resolve common issues without contacting them directly.
7. Equipment
If you've purchased equipment from a previous ISP, make sure to check if the equipment is compatible with the new ISP or purchase new equipment.
Setting up your internet with Astound Broadband
If you're changing your ISP or changing homes, Astound Broadband will help you determine available services, install hardware and ensure your equipment is operational — all on your schedule.
Before moving to your new home:
Determine which speed is best
Contact Astound for service in your new location
Bundle services or moving offers to save money
Audit your internet hardware to see what can be reused
Schedule your internet installation
Follow our step-by-step internet moving guide to get the best internet service setup for your new house.
Before you move, schedule a call with our customer service agents to discuss your timeline, and our technicians will have you enjoying your internet in no time.

Learn more: Equipment to bring when you move
Understanding WiFi and the role of a router in your new home
WiFi is a wireless networking technology that allows devices such as computers, mobile devices and IoT devices to exchange data across the internet.
A router works as the WiFi installation's central hub, enabling you to configure home WiFi and connect multiple devices to the internet. It receives data from the modem, which connects your house to your ISP's internet service, and the router sends it to your devices via Ethernet cables or wirelessly through WiFi.
So, do you really need a modem and router in your house? Yes, you'll need both a modem and a router for home WiFi setup. Your ISP could provide these devices, or you could bring your own modem. In some cases, your ISP could offer a single device that combines the functions of a router and modem.
Mesh WiFi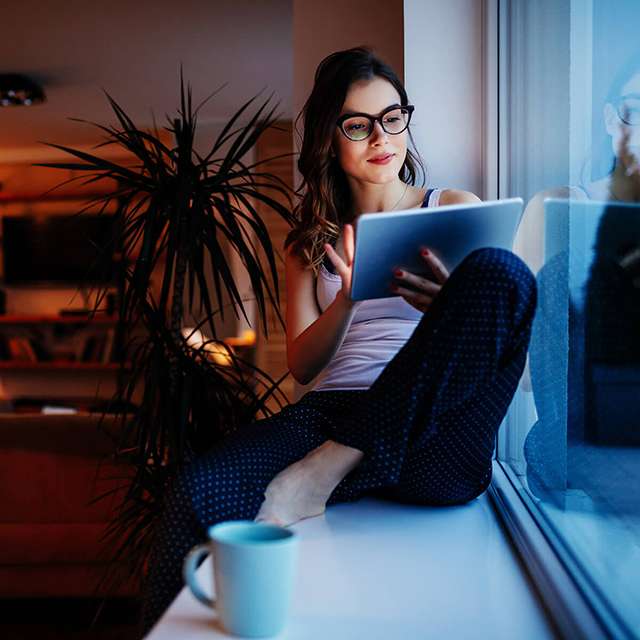 Get a WiFi system that is smart enough to route WiFi traffic between your devices and blankets your entire home in reliable WiFi.

Multiple WiFi routers (or eeros®) work as a team, resulting in improved range, speed, and stability of your WiFi network.

Enhancing your WiFi with Mesh Systems
Larger homes with multiple devices connected to WiFi need greater coverage. A mesh WiFi system such as eero can be a practical alternative if your home's WiFi router does not reach dead zones or you experience downtime. Multiple beacons combine to create a single WiFi network that can be expanded to cover the entire house.

A mesh WiFi system provides various advantages, such as:
Quick installation
Improved home internet coverage
Seamless network roaming
Easy to scale, just add more beacons around the house
App-based network management
Resistance to downtimes because devices in a mesh system immediately connect to the nearest beacon in case one of the beacons fails
Setting up your WiFi with eero
The eero Whole Home WiFi is an interconnected network that allows many WiFi routers to work as a team, resulting in increased WiFi network range, speed, and stability.
Setting up an eero Whole Home WiFi network is simple and consists of the following steps:
Purchase and place eero beacons in your home
Create an account on the eero platform
Connect your network to the eero beacons
Follow the eero Whole Home WiFi setup to maximize the internet connection throughout the house and outdoor space. Consider where you will use the internet the most frequently when setting up your eero network, and position the modem and router as close to that location as possible.
Advanced security doesn't have to feel advanced. eero Plus provides:
Antivirus
Ad blocking
VPN protection
Password management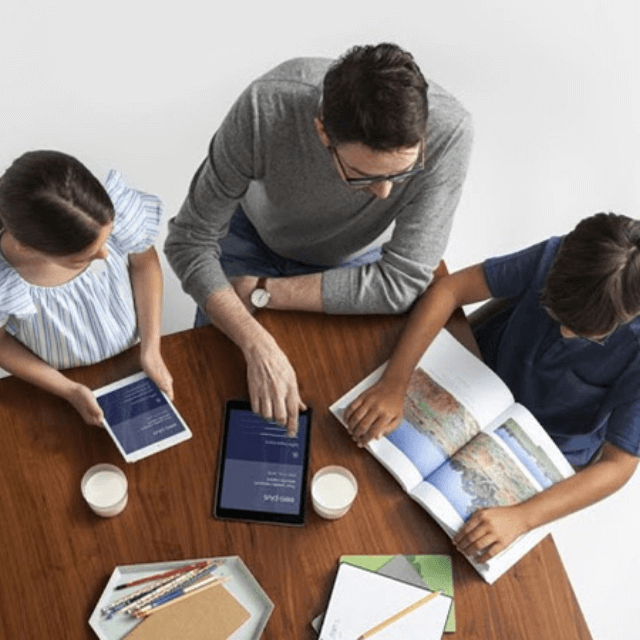 Securing your WiFi network
Troubleshooting common home internet and WiFi setup issues
Here are some issues you may encounter when setting up your WiFi and how to troubleshoot the problem:
1. Lack of internet connection in the house
Establish that the router and modem are set up and connected to a power source by consulting the ISP's internet self-install guide.
Check that your router's WiFi icon is turned on and your devices are not in airplane mode.
Confirm that your device is connected to the correct network.
2. Slow internet speeds
Connect a laptop to your router through an Ethernet cable and run a speed test to determine if there is an issue with your internet connection.
Try adjusting your router's admin settings to change the wireless channel. Other adjacent networks' devices or your own devices could be clogging up the wireless channel you're currently using.
Perform a factory reset on your router by pressing the reset button and holding it down for 30 seconds.
Move your router to a more central location in your house to improve signal distribution.
Set up a mesh system.
Identify household items or structural elements outside the home that could interfere with WiFi signals.
3. Devices are unable to connect to the internet
Check whether you can connect another device to your home WiFi network, such as a phone or a laptop.
Consider resetting the device's wireless connection settings or "forgetting" the WiFi and reconnecting to the home network.

If your device's WiFi connection still malfunctions, it may be due to malware or a virus.

How do I get internet while waiting for installation?
You can stay connected in the short term while waiting for your WiFi installation to be completed in the following ways:
Use a mobile hotspot on your cellphone's mobile data plan to share data with your devices. Configure your phone's hotspot settings to enable this connection.
Use public WiFi at nearby restaurants, libraries, or coffee shops.
Use a mobile 4G or 5G cellular router for WiFi hotspots rather than your cell phone.
Ask for WiFi connections from friends or neighbors for temporary use.
Conclusion
Setting up the internet in your new house requires a clear understanding of your needs and essential WiFi installation equipment.
Additionally, it's important to understand what WiFi is and the role of a router in your new home.
Consider extra equipment that may improve the performance of your house's WiFi, including mesh systems like eero.
Secure your WiFi with security measures to prevent unauthorized network access, and understand the steps necessary to troubleshoot any home WiFi issues.
Finally, if you don't have internet access while waiting for your internet installation to be complete, know your options to get connected.
You can contact Astound Broadband for any assistance when you are experiencing problems with your WiFi. Our customer service agents are available 24/7 to ensure you get the best support and enjoy your services.
Disclaimers
*Internet download speeds may vary and are not guaranteed. Certain equipment may be required to receive advertised speeds. Observed speeds may vary based on device connection & other factors outside of Astound's control. All advertised speeds are up to the stated speeds and are not guaranteed; speed may vary due to conditions outside of network control, including customer location, sites accessed, number of devices connected, customer usage, customer equipment and computer configuration, the level of overall traffic, and customer compliance with Astound usage policies set forth in the acceptable usage policy. See astound.com/yourspeed for why speeds may vary. Our FCC Network Management Disclosure makes available information regarding our network management practices and the performance and commercial terms of our Internet access services to enable you to make informed choices regarding the purchase and use of our services, in accordance with Part 8 of the Rules of the Federal Communications Commission (FCC). Modem required for internet service. We substantiate that the cable modem equipment provided, and the configuration of such cable modem, meets the broadband speeds advertised when attached to a wired connection based on SamKnows testing procedures.
Not all services, speeds, packages, equipment, channels, tiers, pricing, streaming services, product offerings and product features are available in all areas. Offers valid only for new residential customers or previous customers with account in good standing who have not had our service within the last 60 days. All names, logos, images and service marks are property of their respective owners. Other restrictions may apply.
While we have made every attempt to ensure that the information contained in this site has been obtained from reliable sources, Astound Broadband is not responsible for any errors or omissions, or for the results obtained from the use of this information. All information in this site is provided "as is", with no guarantee of completeness, accuracy, timeliness and without warranty of any kind, express or implied, including, but not limited to warranties of performance, merchantability and fitness for a particular purpose. Certain links in this site connect to other websites maintained by third parties over whom Astound Broadband has no control. Astound Broadband makes no representations as to the accuracy or any other aspect of information contained in other websites.
eero Plus is available for an additional $9.99/month and requires subscription to whole home WiFi powered by eero.