What is a gaming router? (& how do they work?)
There are 10 main benefits that make owning a gaming router worth it including prioritizing traffic, never having to fight over bandwidth, reducing latency, reducing or minimizing packet loss, is WiFi 6 enabled, supports multiple connected devices simultaneously, easily creating and switching between configurations, benchmarking and tracking performance, enhanced security features, and parental controls.
Choosing the right WiFi router for your home can be intimidating, especially if you're unsure whether a gaming router is right for your household's internet usage needs.
You may make the mistake of purchasing dated technology or of spending more on a solution that is beyond what is necessary.
This article will explain what gaming routers are and explore a few key benefits of selecting one for your home. 
What is a gaming router?
A gaming router is a wireless router that prioritizes multiplayer online games.
Compared to a standard router, a gaming router can prioritize traffic for lag-free gaming through features like Quality of Service (QoS).
Users can prioritize traffic on their gaming router by service, network, IP address or MAC address.
How a gaming routers works
Gaming routers enhance performance and streamline user management.
In contrast to standard routers, these devices allow you to configure your local internet traffic to make it more efficient.
A gaming router can provide:
A better gaming experience
Improving your gameplay and dominating the competition is always at the front of a gamers mind.
A gaming router provides an operating system that prioritizes gaming traffic first, ping heatmaps and geofencing that ensures you're connected to the best server for your location, and the ability to customize your Quality of Service settings to ensure your network is prioritizing your game first.
More efficiency
With enhanced performance, streamlined user management and the ability to easily configure your local network to control bandwidth usage, a gaming router makes your network more efficient than ever before.
Stronger connection
Streaming video games requires a strong connection between the internet provider and the computer or gaming platform.
The router provides that connection.
A router specially designed to handle a gigabit internet connection for HD streaming and multiple devices simultaneously is a must for anyone who plays video games on a console or a computer, using WiFi or Ethernet cables.
Advanced router settings for gaming
Gaming routers are specially designed to provide the best possible gaming experience. They offer a lot of features that allow you to customize your gaming router settings to increase your number of wins.  For example, gameplay is affected by the quality of your internet connection.
If you have a slow connection, it can be frustrating to play games online or compete with other players.
Taking the time to set up your router properly and explore all the advanced router settings will help you improve your internet speeds.
If you want to jump into all the great features a gaming router has to offer and make adjustments with the advanced router setting for gaming, it's important to know how to set up a gaming router.
If you're investing in high speed access, it makes sense to ensure you're getting the most out of your gaming experience.
Adjusting your router settings to optimize the efficiency of your network will allow you to access the strongest connection possible.
Top 10 benefits of gaming routers
Gaming routers go beyond marketing buzzwords, fancy design and LED lights.
They're built on software that is packed with features that allow you to prioritize traffic and bandwidth, reduce latency and ping, and more.
Below are a few features that make a gaming router worth it:
1. Prioritize traffic and bandwidth
With Quality of Service (QoS), you can give gaming and streaming video from the internet higher priority.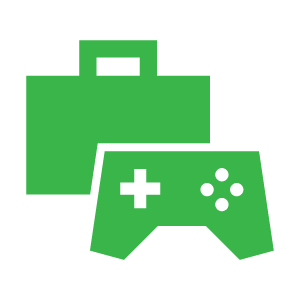 You even can edit your router's priorities for both upstream and downstream traffic depending on the application.
For example, your router can be optimized for gaming with upstream QoS, whereas downstream QoS can be optimized for video streaming.
2. Never have to fight over bandwidth.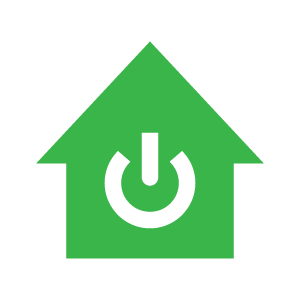 A gaming router allows you to prioritize traffic by device, which means you can control how much bandwidth each user in your home can access at a given time.
3. Reduces latency (aka ping)
QoS also significantly reduces latency, or ping. Ping is the amount of time, measured in milliseconds, it takes for data to be transmitted from your device to a server on the internet and back again.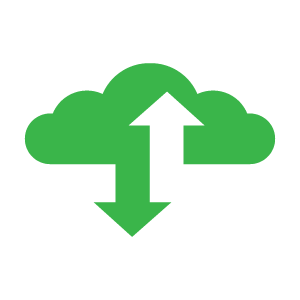 In online gaming, ping specifically refers to the time it takes for data to be transmitted between a user's computer and another player's computer or the server that the game is being hosted on.
A gaming router primarily reduces ping with two features:
Ping heatmaps

help you optimize your gameplay by letting you connect to the servers with the lowest ping for online multiplayer games.

Geo fencing draws a circle, or a "geofence" around the servers with the lowest ping and best connection. Your router only connects to the best-performing routers.
4. Reduce or minimize packet loss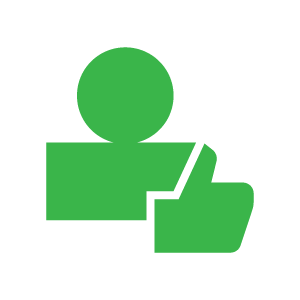 One of the core features of a gaming router is the operating system (OS) that acts as the command center for the underlying technology to function.
In this case, a gaming router can prioritize traffic using  deep package inspection to recognize gaming traffic from other applications.
The OS acts like a bouncer at a club, pulling back the velvet rope for your gameplay, but making that cat video your roommate's trying to watch wait at the door just a bit longer.
5. WiFi 6 enabled
While not unique to gaming routers, top-of-the-line gaming routers come equipped with WiFi 6 enabled.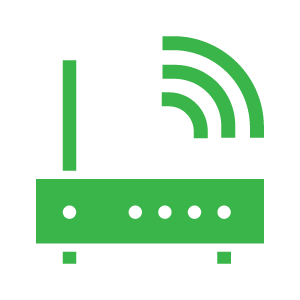 WiFi 6 allows for four times more capacity and connects more devices simultaneously with up to 40% higher data throughput. 
As a result, you're going to experience faster speeds on all the devices on your network.
6. Support multiple connected devices simultaneously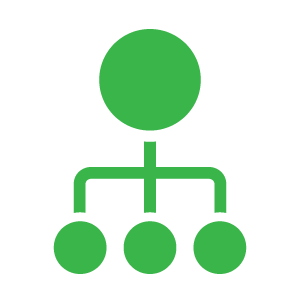 The Nighthawk router has three Gigahertz bands.
In addition to WiFi 6 capabilities, there are two 5GHz and one 2.4GHz bands on the router so that it can support 20 or more devices at a time.
7. Easily create and switch between configurations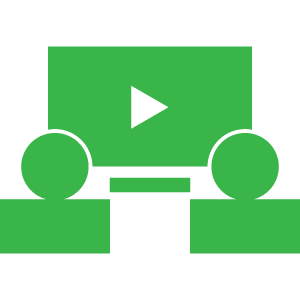 Chances are your internet needs will fluctuate throughout your day unless you're a full-time YouTuber or Twitch streamer. 
A gaming router allows you to create profiles to easily switch how your traffic is prioritized, depending on whether you're in work from home mode, gaming or the kids are streaming their favorite show.
8. Benchmark and track performance
A gaming router's dashboard is robust and allows you to track both the current and historical performance of your network.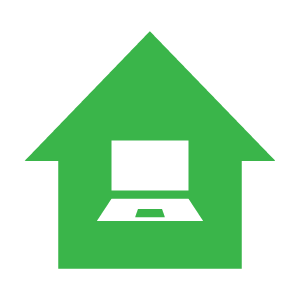 You can see exactly how much bandwidth each device in your home is using, hone in on exactly what's using the internet right now, and make adjustments by turning devices on and off. 
When you're gaming, you can see what servers are performing the best and connect to those for the fastest gameplay possible.
The interface makes it easy for non-technical users to optimize the performance of their network and to prove the impact a gaming router has on the overall speed of their internet connection.
9. Security features
Gaming routers have several other security solutions to protect your home network besides setting a WiFi password.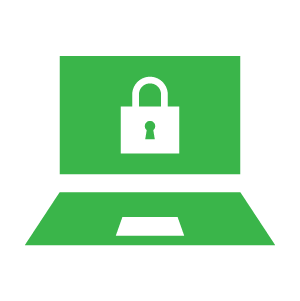 Netgear Armor, for example, protects your devices from threat actors and malware. It also enables you to hide your internet connection. 
Additional protections often include:
A built-in VPN

Antivirus and anti-malware scans

Protection for all the devices on your network, including Internet of Things (IoT) connected devices and mobile phones, even when you're on the go.
10. Parental controls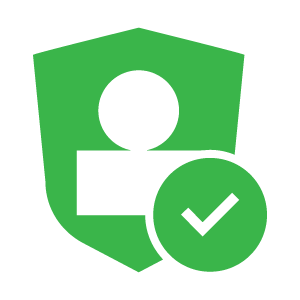 Gaming routers give parents peace of mind with parental controls. You can automatically turn the internet off to specific applications, so monitoring screen time is easy.
Parents can also prevent specific URLs from being visited to protect what children can access.
So… Are gaming routers worth it?
As you've seen, a gaming router can improve the performance of your home network even if you're not a gamer.
It does this by bringing cutting edge features like Quality of Service, Ping Heatmaps, Geo Fencing, and WiFi 6 technologies to provide a superior gaming experience.
So whether you're looking to improve your internet connection, enhance your security, or prioritize certain types of traffic over others, a gaming router can help you do it all.
Frequently asked questions
The total gaming solution
Beyond QoS and speed tests. Nighthawk Pro Gaming® router comes with a suite of features that are designed for gamers, by gamers.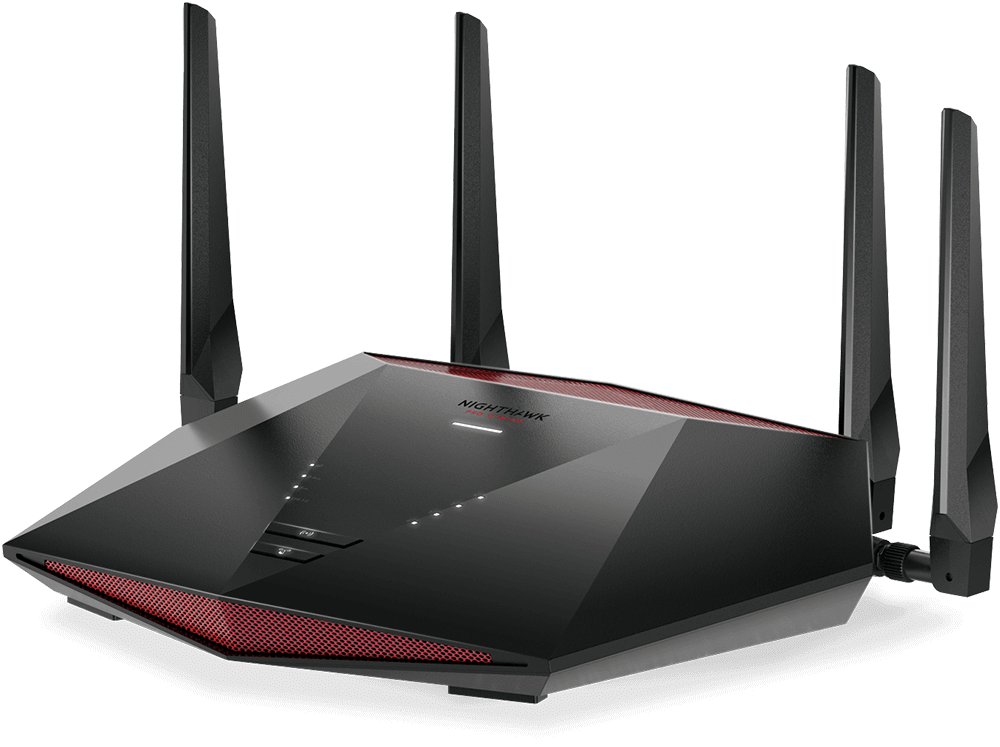 Disclaimers
Pro-Gaming: Activation and installation not included. $12.95 per month is an additional monthly fee and includes 1 Pro-gaming router. NETGEAR, the NETGEAR logo, NIGHTHAWK, the NIGHTHAWK logo, NIGHTHAWK PRO GAMING and the NIGHTHAWK PRO GAMING logo are trademarks of NETGEAR, Inc. DumaOS is a trademark of Netduma Software, Ltd. Any other trademarks in this communication are for reference purposes only. © 2023 NETGEAR, Inc. © 2023 NETGEAR, Inc. NETGEAR, the NETGEAR Logo, NETGEAR Armor and Nighthawk are trademarks of NETGEAR, Inc.
While we have made every attempt to ensure that the information contained in this site has been obtained from reliable sources, Astound Broadband is not responsible for any errors or omissions, or for the results obtained from the use of this information. All information in this site is provided "as is", with no guarantee of completeness, accuracy, timeliness and without warranty of any kind, express or implied, including, but not limited to warranties of performance, merchantability and fitness for a particular purpose. Certain links in this site connect to other websites maintained by third parties over whom Astound Broadband has no control. Astound Broadband makes no representations as to the accuracy or any other aspect of information contained in other websites.