Get to know your NEW
Onscreen Guide
This new experience delivers high resolution graphics, better search results, and more control.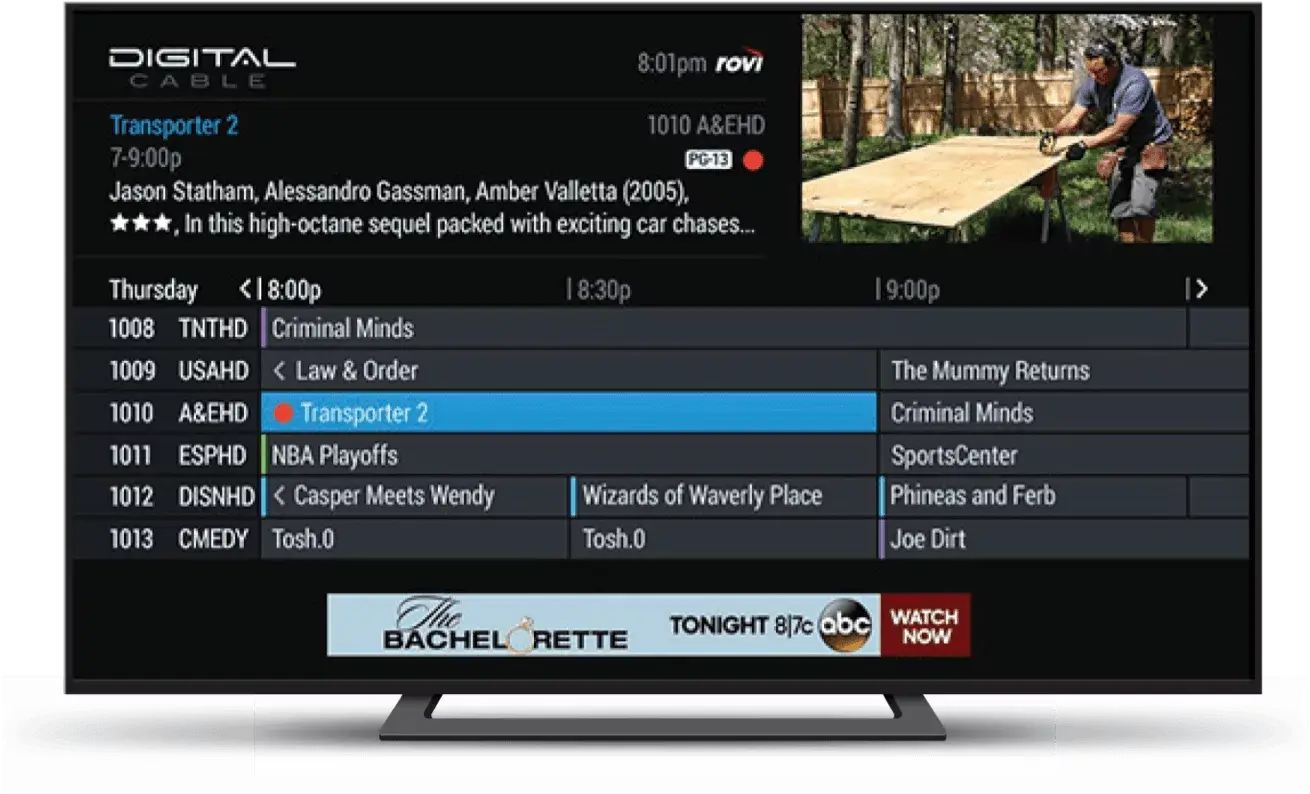 What's On – View TV Listings by Time or Channel
Get started by pressing GUIDE on your remote to display a program listing with up to 6 channels per screen.
Press GUIDE again for Listings by Channel. The listings are color coded: Purple for movies, Green for sports and Light Blue for kids.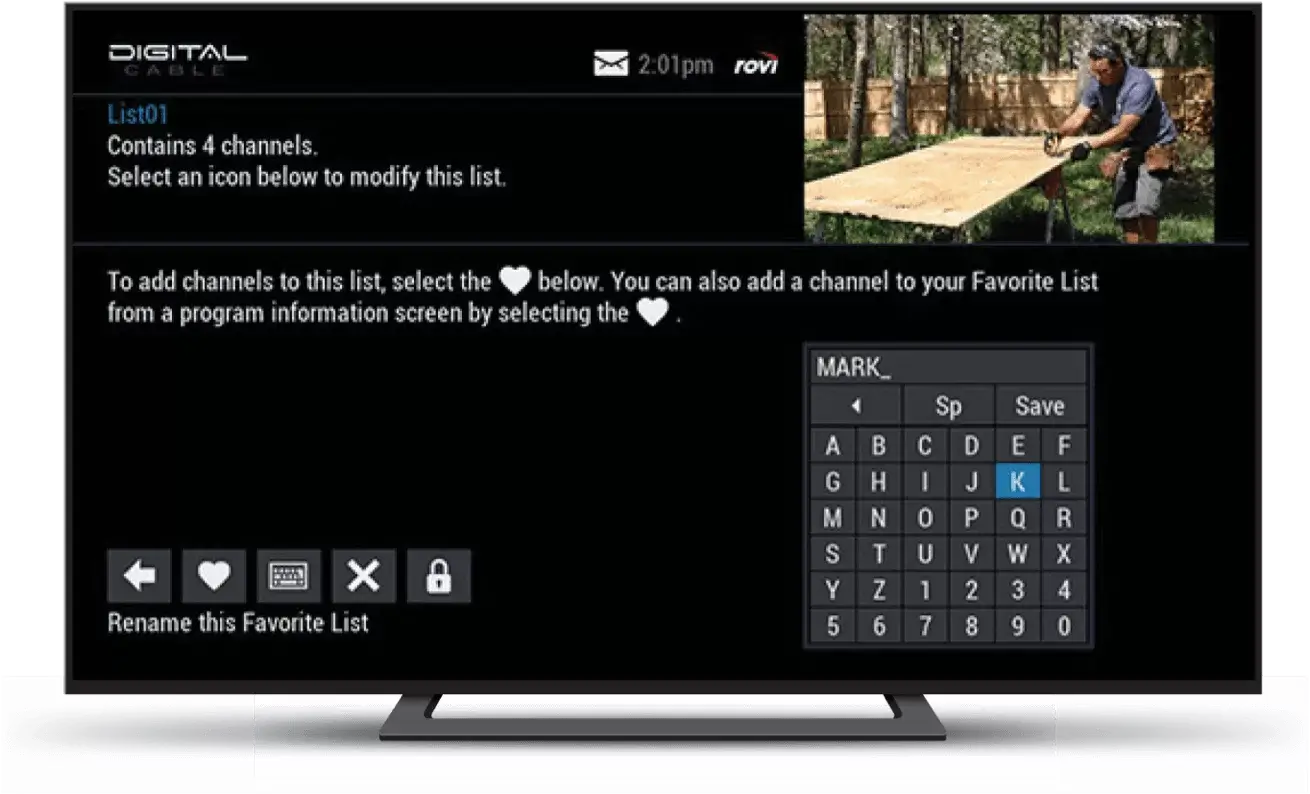 Favorites
To make the channel you're currently watching a Favorite, just press the INFO button on your remote, select the heart icon and follow the on screen prompts.
Follow the on-screen prompts to manage your favorites and set up a Favorites List.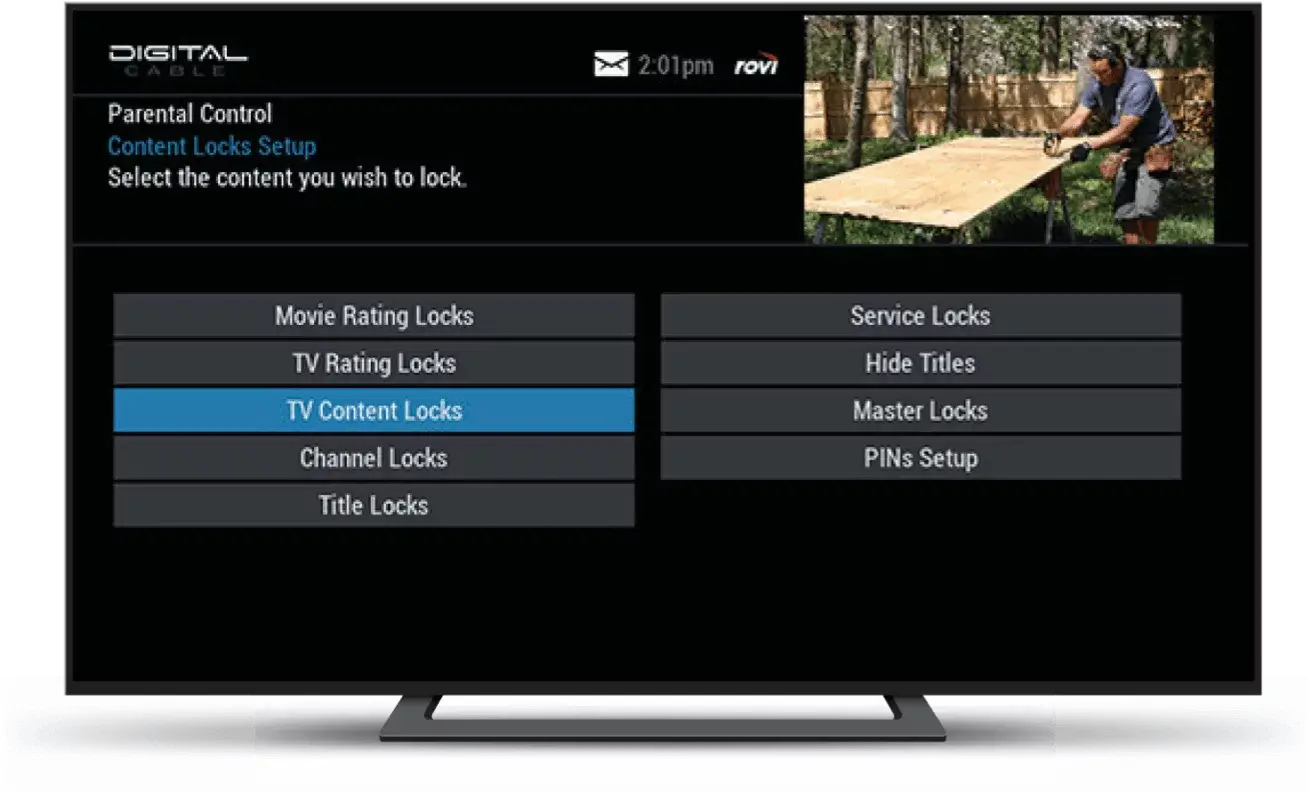 Parental Controls
i-Guide gives you the tools to set Parental Controls based on your family's viewing preferences. Highlight the Lock icon from the Quick Menu or any Program Info screen and enter your unique 4-digit PIN.
Looking for something else?
Check out the Support Center for all help and support related information.
Disclaimers
Multi-Room Viewing (MRV) and the ability to watch a show in one room and resume it in another will no longer be supported on iGuide. PPV, On Demand, and DVR not available in all areas. On Demand programs may not be recorded with DVR. Menu selections may vary depending on equipment type and the services subscribed. HD programming may not available in all areas or for all channels. ©2022 Xperi. All rights reserved. TiVo and the TiVo logo are registered trademarks of TiVo Brands LLC. All other trademarks and content are the property of their respective owners. Other restrictions may apply.