Skyrocketing sports TV rights: it's not a game, it's big business
It's a fact: the steeply rising price of TV sports rights has doubled the basic video bill of Satellite and Cable TV customers over the past decade. That's not just for sports fans, but for everyone.
Why do I pay so much for sports networks?
Originally, most games were free on Broadcast TV. Then cable networks such as ESPN and Fox Sports came along and carried games from all leagues for a fee. Now, many leagues, conferences and teams, including college sports, have their own Networks each with its own high fee. Some Networks offer less popular sports or low viewed games and events, but demand the same high fee increases. Conferences and Regional Sports Networks account for a fast-growing portion of every TV provider's monthly bill, and it's happening in both small towns and big cities.
The truth about channel negotiations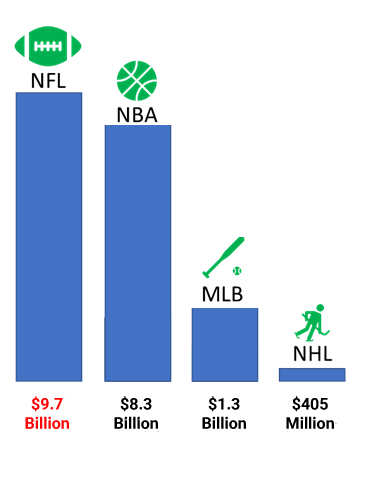 Forced play
Escalating salaries of star players and coaches place large financial demands on teams and leagues who drive up programming costs to cover expenses. These costs are passed on from the networks to your TV provider and then to you.
Many teams, leagues and conferences have their own networks and charge TV providers separate, additional fees. To maximize their profits, these sports networks require TV providers to include them on basic lineups, forcing you to pay for sports programming – whether you watch or not.
Disclaimers
Not all services, speeds, packages, equipment, channels, tiers, pricing, streaming services, product offerings and product features are available in all areas. Offers valid only for new residential customers or previous customers with account in good standing who have not had our service within the last 60 days. All names, logos, images and service marks are property of their respective owners. Other restrictions may apply.