In some areas, Astound Home Phone service is compatible with Nomorobo, a free service that blocks or hangs up on illegal robocalls and telemarketers. Please be aware that not all phone features are available in all areas.
Here's how to get it set up:
Go to nomorobo.com and click on the Get Started Now button.
Select Landline/VoIP as the Type of service and Astound as your carrier. Enter your email address and click Next.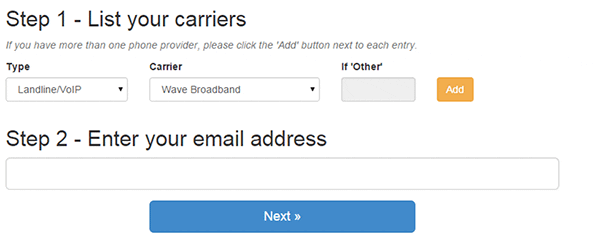 Check your email for an email from Nomorobo. Click on the link provided to activate your account. You will need to create a username and password.
In the Your Phones tab in your new account, enter your phone number(s)

Call Astound customer support at the number provided to add the SIMRING (simultaneous ring) feature to your account and enable the Nomorobo service.

Go back into your Nomorobo account and click next. Nomorobo will call your number. Pick up the call only when the status bar changes color. When the set up process is complete, the status bar will be green and your phone number(s) will be listed as "protected."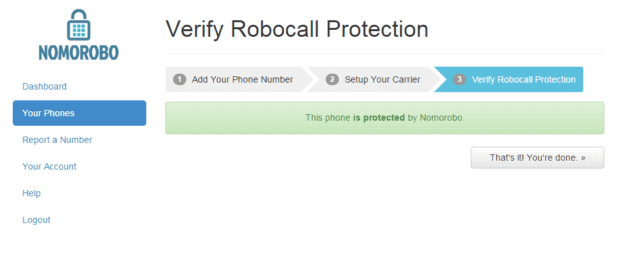 Looking for something else?
Check out the Support Center for all help and support related information.
Disclaimers
Not all services, speeds, packages, equipment, channels, tiers, pricing, streaming services, product offerings and product features are available in all areas. Offers valid only for new residential customers or previous customers with account in good standing who have not had our service within the last 60 days. All names, logos, images and service marks are property of their respective owners. Other restrictions may apply.