Life gets busy — you need internet as reliable as you are to help you power through your day. Whether you are logging in for a conference call for work, signing in for a lesson, looking up a recipe to cook, or streaming the latest hits, your internet supports your lifestyle.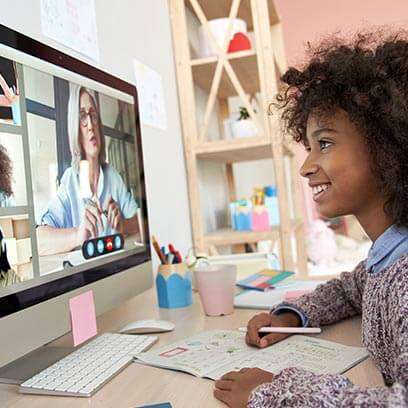 Top of the class at home learning experience
As virtual learning becomes more mainstream, students need a safe connection that will last throughout the school day. No matter if they are just starting preschool or finishing up their high school education with AP courses, parents can provide the technological support to ensure school requirements are met.
With a secure home network, your children can focus on learning and you can focus on your job. Astound's reliable internet will keep them connected as they interact with their class and when they explore more at-home learning opportunities or try some of these self-led, online learning programs and activities.
Enhance your work from home experience
Keep your day productive with a strong WiFi connection. Video conference calls, document sharing, screen sharing, online presentations and more: Today's work environment requires fast fiber internet.
To ensure you're getting the best experience, start by checking your internet connection. WiFi interference, the placement of your WiFi router, and the number of connected devices all factor into the speeds you receive.
Want more tips on how to optimize your work-from-home experience? Set yourself up for success with these six tips.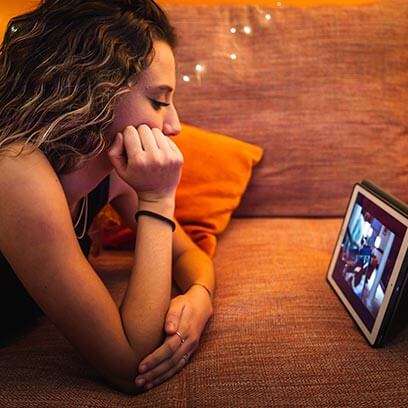 Relax with streaming entertainment
When the workday is over and classes are done, spend some time with your family enjoying life. End your day relaxing and streaming a new show. With streaming, you control when, where, and how you want to watch your shows.
With TiVo, finding the next great thing is easy when using the TiVo® Voice Remote. Just say a phrase of something you want to watch — like "Best 90's movies" — and TiVo searches all your apps for results. Need help finding something to watch? Check out these bingeable TV shows and movies.
New entertainment: online gaming
Online gaming has a wide variety of niches, including sports, cooking, talk shows, exercise and more. These micro communities connect online to play games, share stories, or learn a new skill. There are even gaming events dedicated to charity.
Watch your favorite games and live streams online. Whether you're a hardcore player looking to level up your game or just want to hang out with like-minded people, there's something for everyone.
Backed by technology
Give your internet an extra punch with a Whole Home WiFi solution. With eero, the TruMesh technology extends the WiFi signal so that it reaches every nook and cranny of your home. If you have multiple users working or learning from home, eero will help extend the internet to maintain a clear connection all day long.
No matter how you use your internet, you want your connection protected from intruders. When you add eero Plus to your Whole Home WiFi, you get additional security features, including antivirus software, ad blocking, VPN protection, password management and more.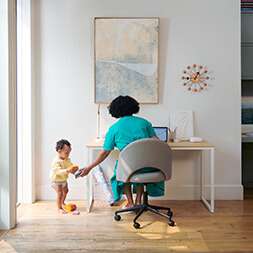 Disclaimers
*Internet download speeds may vary and are not guaranteed. Certain equipment may be required to receive advertised speeds. Observed speeds may vary based on device connection & other factors outside of Astound's control. All advertised speeds are up to the stated speeds and are not guaranteed; speed may vary due to conditions outside of network control, including customer location, sites accessed, number of devices connected, customer usage, customer equipment and computer configuration, the level of overall traffic, and customer compliance with Astound usage policies set forth in the acceptable usage policy. See astound.com/yourspeed for why speeds may vary. Our FCC Network Management Disclosure makes available information regarding our network management practices and the performance and commercial terms of our Internet access services to enable you to make informed choices regarding the purchase and use of our services, in accordance with Part 8 of the Rules of the Federal Communications Commission (FCC). Modem required for internet service. We substantiate that the cable modem equipment provided, and the configuration of such cable modem, meets the broadband speeds advertised when attached to a wired connection based on SamKnows testing procedures.
Not all services, speeds, packages, equipment, channels, tiers, pricing, streaming services, product offerings and product features are available in all areas. Offers valid only for new residential customers or previous customers with account in good standing who have not had our service within the last 60 days. All names, logos, images and service marks are property of their respective owners. Other restrictions may apply.
Whole Home WiFi: Activation and installation not included. Up to $15.95 per month includes 1 eero base and 1 eero beacon/device. Each additional eero device beyond that is $5.00 per month, per device. ©2023 Amazon.com, Inc. or its affiliates. eero and all related marks are trademarks of Amazon.com, Inc. or its affiliates. Amazon.com c/o eero LLC, 660 3rd St. San Francisco, CA.
eero Plus is available for an additional $9.99/month and requires subscription to whole home WiFi powered by eero.
TiVo features require compatible TiVo device, internet service connection and TV subscription. Start over feature only available up to 3 days. The ability to "start over" or "catch up" may vary by network and is dictated by the content provider. Fast forwarding may be disabled on some shows and is controlled by the content provider. Consider setting a OnePass to record a series to allow for fast forwarding in the future. Cloud DVR is not available on all equipment types. Basic Cloud DVR tier (125 hours) is included with select TV equipment at no extra cost and recordings will be saved for up to 90 days or until space is needed. Most recent recordings will replace older recordings after the 125 hours limit is reached. Upgrade to the Enhanced Cloud DVR tier for an additional $9.99/mo. for 12 months for 250 hours of storage and recordings saved for up to 365 days or until space is needed. Most recent recordings will replace older recordings after the 250 hours limit is reached. Regular rate of $11.99/mo. applies for the Enhanced Cloud DVR tier after the promotional period. ©2023 Xperi. All rights reserved. TiVo and the TiVo logo are registered trademarks of TiVo Brands LLC. All other trademarks and content are the property of their respective owners. Other restrictions apply.