Is a WiFi 6 router good for gaming?
There are 4 main benefits of WiFi 6 for gaming routers including faster and more reliable internet, connecting more IoT devices, backwards compatibility with WiFi 6 and older devices, and lower latency that will improve your gameplay.
Phones, tablets, gaming consoles, speakers, laptops, and smart home devices are all potential drains to your internet connection.
These IoT devices act like vampires sucking bandwidth away from applications, and can slow your gaming to a crawl.
It's time to consider a WiFi 6 router if gaming is one of your favorite pastimes.
You want your devices to hum along at their optimized capacity.
WiFi 6 technology is the answer to increase your mobility, speed and range for all your online devices and your game.
What is a WiFi 6 gaming router?
WiFi 6 gaming routers optimize two primary functions for your gaming devices: they increase speed and capacity. This maximizes data usage for multiple devices, whether you're using a console, PC, laptop or mobile handheld. 
WiFi 6 routers prioritize server and packet data.
They monitor your home network environment optimizing signal and priorities to maximize whole home coverage. 
Using multi-user enhanced MU-MIMO and multiple antenna's to ensure long-range coverage, while using OFDMA to deliver the fastest,cleanest,strongest wireless coverage.
What is the difference between WiFi 6 and WiFi 5?
For those not in the know, WiFi 6 is the latest iteration of WiFi technology, promising speeds about 3 to 4 times faster than WiFi 5. 
Whether you're a casual or  professional player, WiFi 6 has come a long way for gamers.
It's by far the largest update in terms of functionality for consumers since WiFi came about. But is it the right technology for your gaming network? It's important to understand what Wi-Fi 6 does and how it works to make the best choice.  
WiFi 6 supports bidirectional MU-MIMO for both uplink and downlink capabilities.
WiFi 5 uses only downlink MU-MIMO.  WiFi 6 enables multiple users to upload and download data simultaneously, a feature that WiFi 5 currently doesn't support.  
Vital technical differences between the two include the use of OFDMA.
WiFi 6 uses OFDMA to encode data on multiple carrier frequencies to reduce channel interference.
WiFi 6 Access Points (AP) can connect to several clients at once, while WiFi 5 APs can only connect to a single client per channel.
WiFi 6 and WiFi 5 APs offer different spatial streams. 
Multiple signals allow antennas to transmit within a single channel in MIMO environments.  WiFi APs generally offer four spatial streams, with a possibility of reaching eight streams in ideal circumstances.
Target Wake Time (TWT) is another WiFi 6 technical addition, enabling a client, or user, to control AP communication in order to save battery power and ease traffic congestion.
More IoT devices can be added to your networks without causing negative network performance or dragging effects on different devices.
WiFi 6 router requirements
You don't need a new modem to interact with a WiFi 6 router. 
For optimal gaming performance, Astound recommends renting one of its modem offerings, which does require using Astound internet service. 
When using a customer owned modem, it's important to update the firmware on your modem to the latest release to maximize upstream and downstream capacities for your internet connection.
While WiFi 6 networks are compatible with devices dating back to the early 2000s, don't expect improved performance from your old laptop or smart TV.
Even though devices may connect to the improved network, incompatible firmware can prevent faster performance and enhanced range.
WiFi 6 vs Ethernet for gaming
When it comes to gaming, Ethernet connections have typically ruled. However, with the increased speed and reliability capabilities of WiFi 6, that's changing.
Ethernet cables offer a direct connection to maximize speed and reduce connectivity hiccups or signal loss.
It's hard to argue against players that want to guarantee full speed by plugging a cable directly into an internet access point. 
On the other hand, a wireless connection allows you more freedom of movement with multiple devices for more players in a shared space. 
If you're using an Ethernet cable, your gaming device is tethered to one area. You can only go as far as your cord will allow. 
Also, many gamers prefer handheld devices, and some players want to connect multiple devices to the internet.
This requires your modem or router to have multiple Ethernet ports and increases the number of  cables you'll have to manage.
Despite this, for connecting a single device in a fixed location it's hard to argue against Ethernet.
A wired connection isn't always possible
A wired connection isn't always available.
You may be in an older home that needs rewiring, or renting somewhere running new cables through walls and installing network jacks isn't a choice.
You also might be occupying a small space like a dorm room where a wireless connection is the only option.
Benefits of WiFi 6 for Gamers
When it comes to gaming, freedom is a powerful thing.
Tearing up enemies on the battlefield is much better when you don't have to worry about dealing with a pokey internet connection or getting tangled in cords.
WiFi 6 is the best option for wireless applications. It allows more devices, higher speeds, and increased reliable connectivity. Also, its backward compatibility means users don't have to replace most of their aging devices until they're ready to upgrade.
WiFi 6 technology is fast and reliable
Speeds – WiFi 6 supports faster game downloads and better upload speeds for streaming gameplay. You'll get ultra-fast speeds when using a WiFi 6 router and enjoy upto 40% higher throughput from your system.
Reliability – WiFi 6 also increases connection reliability. Due to its increased speeds, it reduces latency by up to 75%. It performs better in dense environments and increases network efficiency at least 4 times. It also extends the battery life of client devices. All of this equates to stable reliability.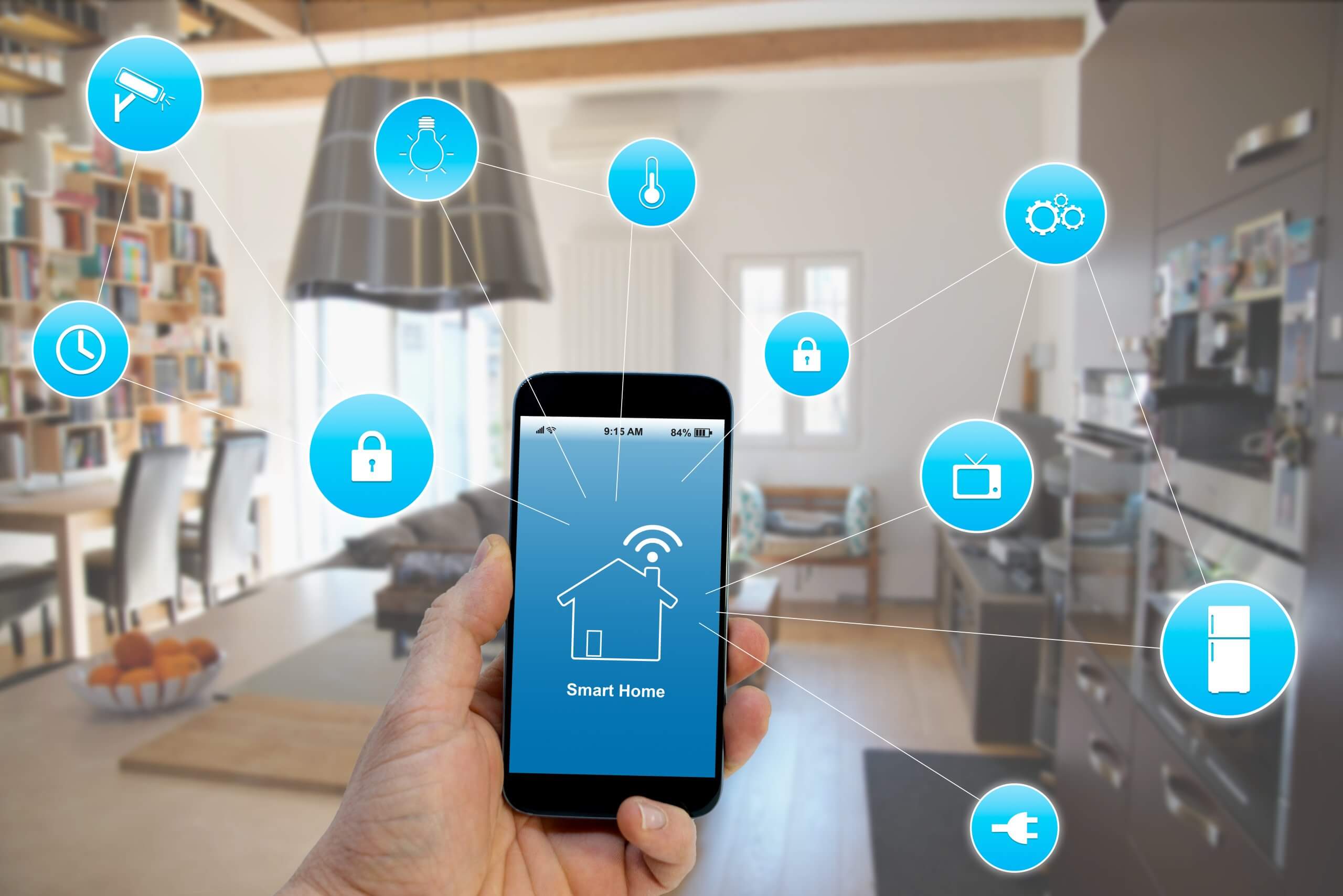 Connect more devices
Previous wireless technologies limited the number of devices that could be connected before performance noticeably declined.
WiFi 6 has four times the capacity of WiFi 5, and it can connect up to twenty devices without a decrease in speed.
That means more room for your IoT devices or additional wireless devices for multiple players.
100% backwards compatible
WiFi 6 is 100% backward compatible with WiFi 5 and older devices.
So when you invest in a WiFi 6 gaming router for more handhelds, you can still use your older gadgets that have not yet made the leap to WiFi 6 capabilities.
Lower latency and a better ping
If you're gaming on a wireless connection, it's worth investing in a gaming router to overcome latency issues.
Compared to a standard router, a gaming router can prioritize traffic for lag-free gaming through features like Quality of Service (QoS).  
QoS allows you to optimize your internet for gaming by prioritizing upstreaming devices on your WiFi 6 router.

How to improve your WiFi for gaming
There are ways you can improve your WiFi experience to take advantage of the benefits WiFi has to offer for gaming.
Do you want the freedom of mobility or have a preference for handhelds?
Are you in a situation where wireless connectivity is your only option?
You can take the following steps to improve your WiFi experience.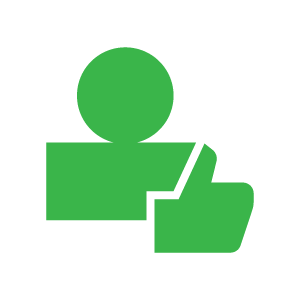 Without fast, reliable internet speeds for downloading, streaming, and loading, you will miss the opportunity to have the highest-quality gaming experience possible.
You want your internet package to support the speeds you need.
We recommend checking out third-party reviews and our award-winning internet options to decide what's right for your needs.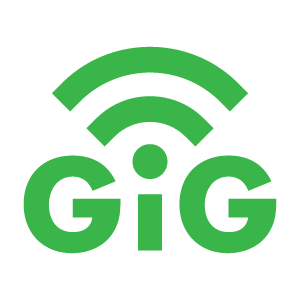 You'll want Gigabit speeds on a reliable and stable network.
Between smartphones, PCs, laptops, and connected home systems like HVAC, it's important to have sufficient bandwidth to handle your household demands while providing the capacity for gaming.  
A few tips for improving WiFi speeds include: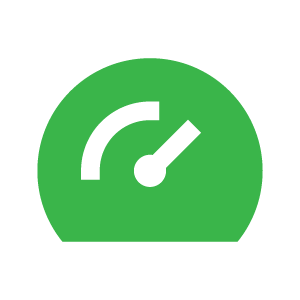 Move your router

to find its strongest signal. Choose open, central areas off the floor where the internet is frequently used. Avoid placing your router near physical barriers like appliances or concrete walls that might block its signal.

 



Disconnect connected devices

you're not using to free up bandwidth to your gaming devices.

 




Secure your home network

with strong password protections and be mindful of phishing scams or sharing password-related personal information on your social media sites. Checking for malware on your PC or handheld gaming device is also a good idea.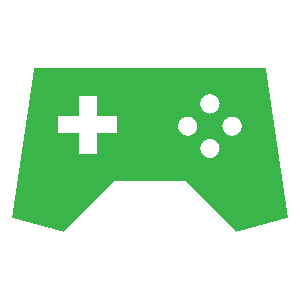 WiFi 6 gaming routers maximize data speeds and improve performance by design.
If your network supports multiple devices, a gaming router with WiFi 6 capabilities will help streamline data to and from the correct place.
QoS settings will benefit your gaming, allowing you to manage traffic and access optimal gaming speeds wherever you roam with your wireless gaming equipment.
Best WiFi router settings for gaming
One way to take your gaming to the next level is to leverage the features associated with ping.
When you optimize router settings for gaming, you can lower ping and overcome latency issues in your game, positioning you for the best reaction times.
The Nighthawk WiFi 6 gaming router provides gamers with several customization options to improve lag times and increase speed, such as using the Geo-Filter feature.
This feature allows you to locate gaming servers closest to you geographically, which puts you in the best position for lower latency.
Also, the Geo-Filter provides you access to the Ping Assist and Ping Filter features, allowing you to customize access to gaming servers with the lowest ping.
For multiplayer games, leverage Polygon Mode to create the optimal setup for players anywhere in the world.
When you take advantage of the Ping Assist and the Ping Filter features in tandem with Polygon Mode, you're leveraging the best WiFi router settings to avoid latency problems and dominate your competitors.
Wrapping up:
Is WiFi 6 good for gaming?
We have now seen the distinct benefit of WiFi 6 for all your gaming and wireless needs.
So, what's the next step to having a hassle-free gaming session?
Check out the Astound Broadband offerings and sign up today to register your gaming at top speeds.
Frequently asked questions
The total gaming solution
Beyond QoS and speed tests. Nighthawk Pro Gaming® router comes with a suite of features that are designed for gamers, by gamers.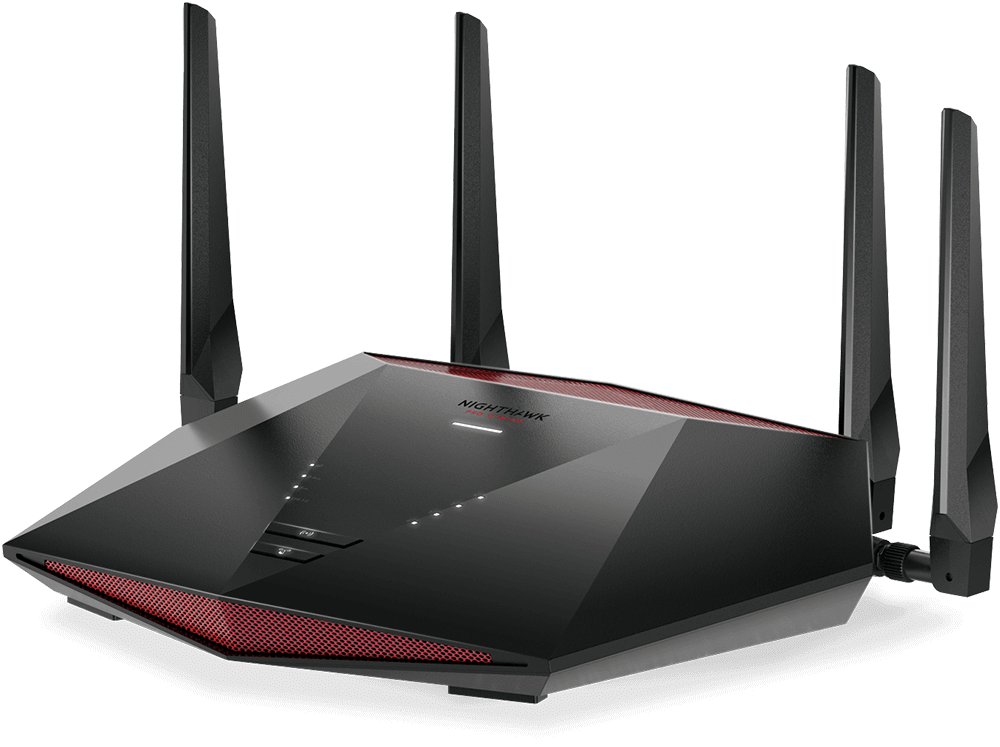 Disclaimers
Pro-Gaming: Activation and installation not included. $12.95 per month is an additional monthly fee and includes 1 Pro-gaming router. NETGEAR, the NETGEAR logo, NIGHTHAWK, the NIGHTHAWK logo, NIGHTHAWK PRO GAMING and the NIGHTHAWK PRO GAMING logo are trademarks of NETGEAR, Inc. DumaOS is a trademark of Netduma Software, Ltd. Any other trademarks in this communication are for reference purposes only. © 2023 NETGEAR, Inc. © 2023 NETGEAR, Inc. NETGEAR, the NETGEAR Logo, NETGEAR Armor and Nighthawk are trademarks of NETGEAR, Inc.
While we have made every attempt to ensure that the information contained in this site has been obtained from reliable sources, Astound Broadband is not responsible for any errors or omissions, or for the results obtained from the use of this information. All information in this site is provided "as is", with no guarantee of completeness, accuracy, timeliness and without warranty of any kind, express or implied, including, but not limited to warranties of performance, merchantability and fitness for a particular purpose. Certain links in this site connect to other websites maintained by third parties over whom Astound Broadband has no control. Astound Broadband makes no representations as to the accuracy or any other aspect of information contained in other websites.