Watch the best comedies streaming right now (2022)
If laughter is the best medicine, these top comedies are just what the doctor ordered. So, get your daily dose of hilarity with funny movies from popular streaming platforms like Prime Video, Max, Hulu*, Netflix and On Demand.

WARNING: Side effects may include extreme laughter, joy and an overall feeling of contentment.

*Compatible TiVo box, internet service and Hulu membership required.
Popular comedies streaming now
Barb & Star Go To Vista Del Mar (Hulu)
Kristen Wiig and Annie Mumolo play two best friends from Nebraska who rediscover themselves (and their friendship) while vacationing in Florida.
The Bubble (Netflix)
A group of actors and actresses (including Fred Armisen, Keegan-Michael Key, and Leslie Mann) attempt to finish an action-adventure film while quarantined in a hotel.
Knives Out (Amazon Prime)
No one is innocent in this hilarious whodunit about a famous detective investigating the death of a writer whose entire family seems to have motive to kill him.
Palm Springs (Hulu)
Two wedding guests find themselves stuck in a time loop – and with each other – in this quirky romantic comedy.
Paddington 2 (Max®)
When a thief steals Paddington's prized pop-up book, the bear and his crew (Hugh Bonneville and Sally Hawkins) embark on an investigative journey to uncover the culprit.
Not sure what to watch? We've got you covered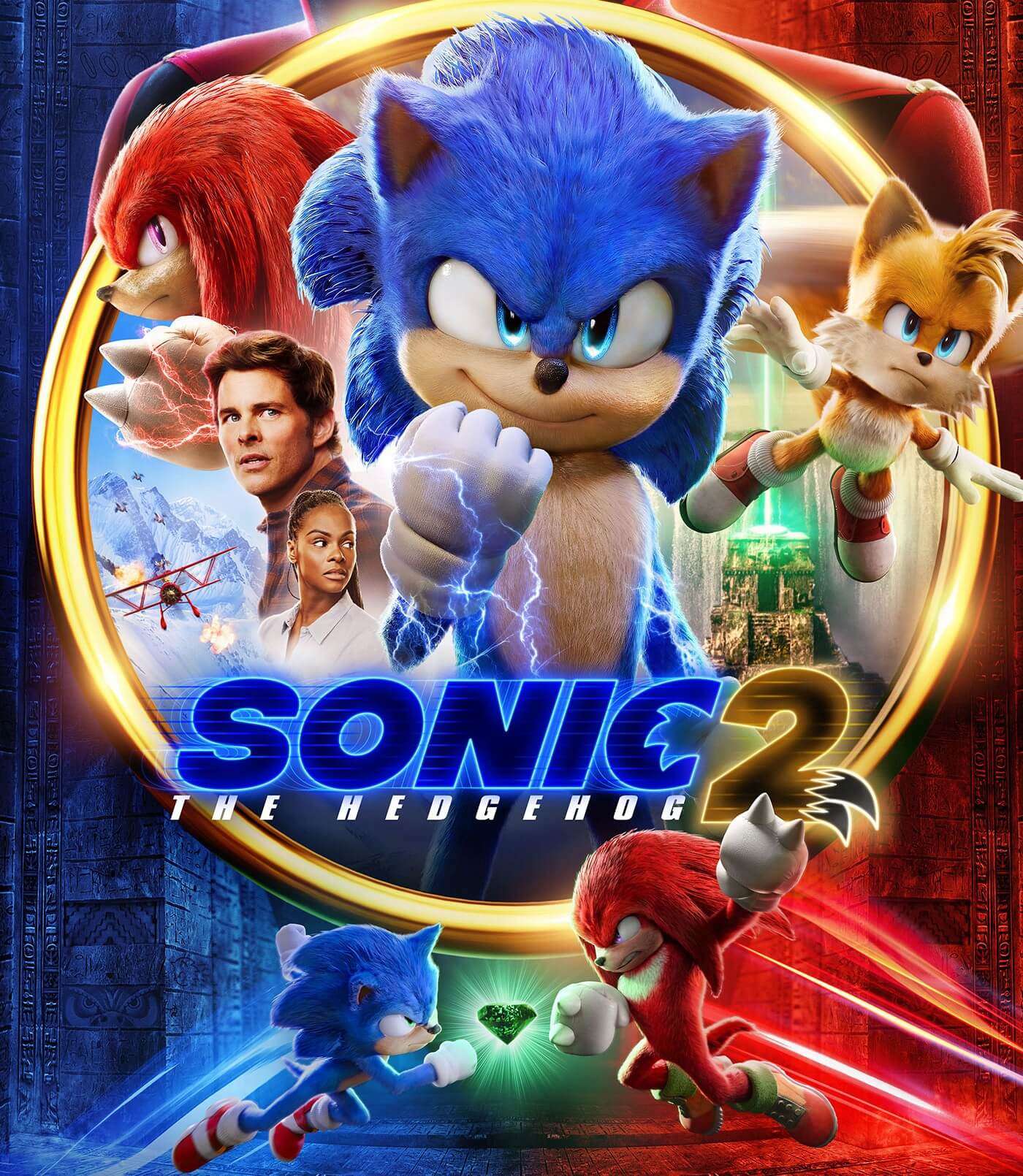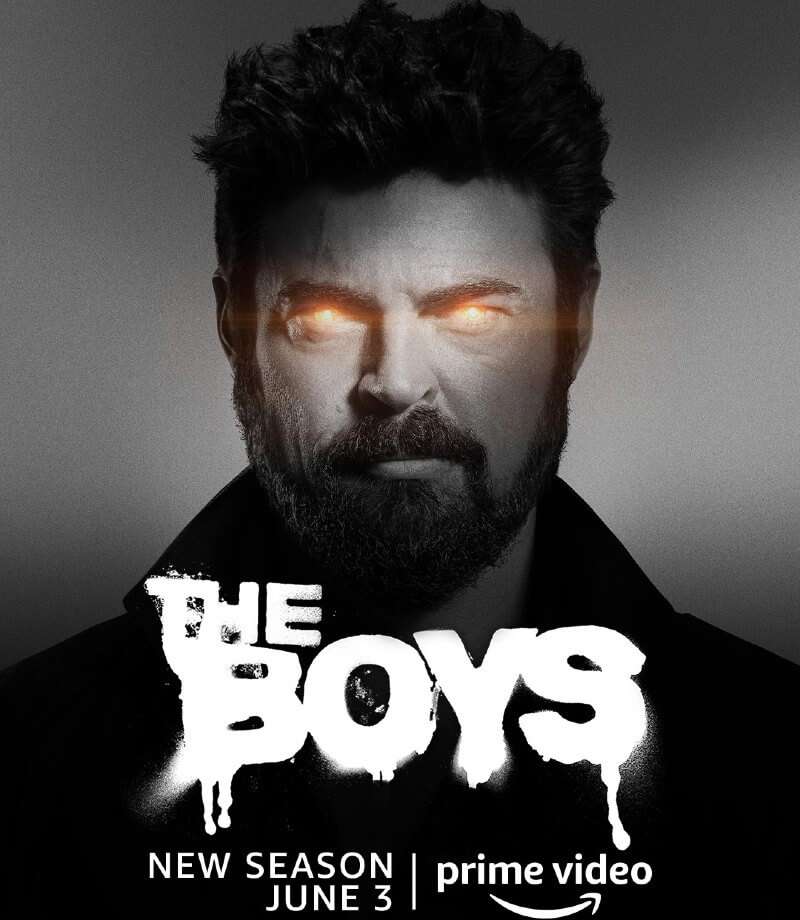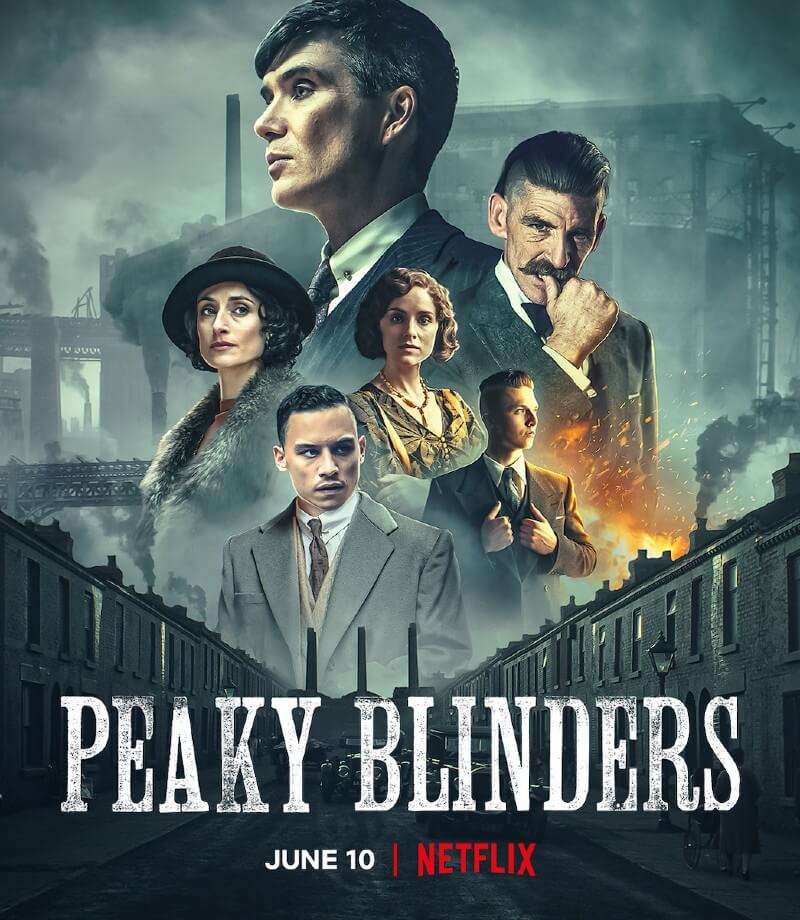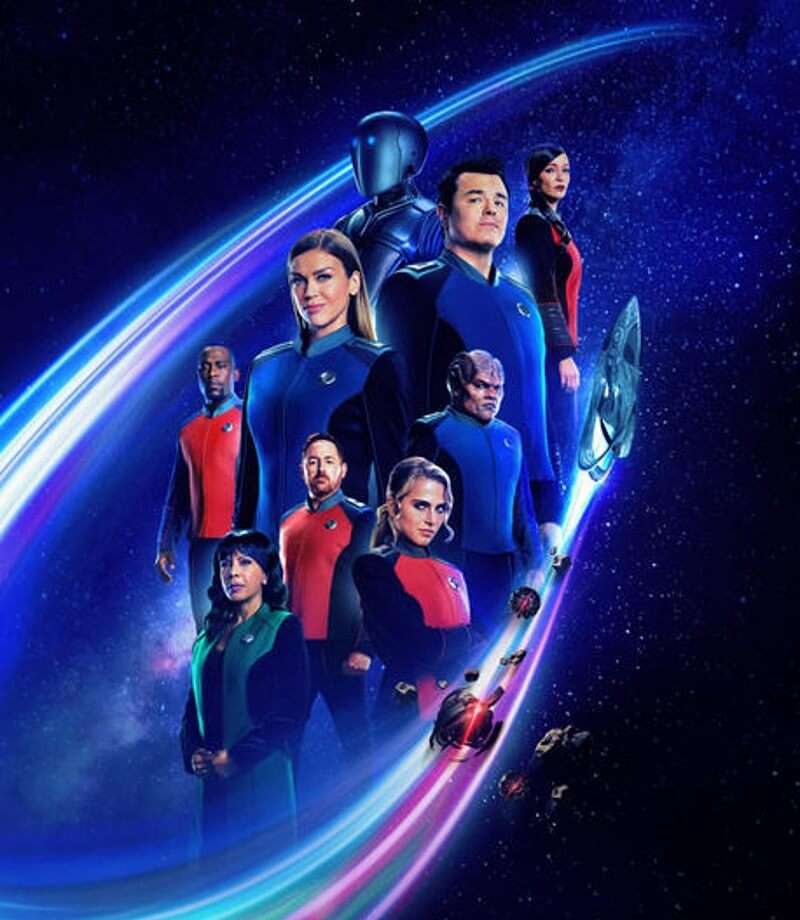 Sonic the Hedgehog 2
It's time for the world's favorite blue hedgehog to return! Knuckles and Dr. Robotnik search for a powerful emerald, and Sonic and Tails embark on an adventure to stop them.
The Boys, Season 3
Hughie and Butch want to turn peace and quiet into blood and bone. A mysterious anti-super weapon causes The Boys to crash into The Seven, leading to war and the hunt for the first superhero.
Peaky Blinders, Season 6
In the aftermath of the Great War, Britain's returning soldiers, newly-minted revolutionaries, and criminal gangs struggle to survive in an economy undergoing turmoil.
The Orville: New Horizons, Season 3
Through a 400-year journey, The Orville: New Horizons explores the mysteries of the universe as the crew of the USS Orville continues its mission of exploration.
Romantic comedies streaming now
Always Be My Maybe (Netflix)
A famous chef (Ali Wong) and local musician (Randall Park) are reunited after 15 years, only to discover their love for each other is still strong.
Crazy, Stupid, Love (Netflix)
Ryan Gosling helps Steve Carrell become a ladies man after his wife dumps him.
The Switch (Max®)
When Kassie (Jennifer Aniston) decides to have a baby, her best friend Wally Mars (Jason Bateman) makes sure to stay in the picture as more than a fatherly figure.
We Broke Up (Hulu)
Lori and Doug pretend they're still a couple while attending a family wedding, but it won't be easy to fool others (or themselves).
My Big Fat Greek Wedding (Max®)
A woman struggles to get her large Greek family to accept her fiancé, who is definitely not Greek, with hilarious results.
Comedies for kids streaming now
Vivo (Netflix)
An adorable kinkajou goes on a journey to deliver a song to an old friend and share his musical gifts with the world.
Scoob! (Max®)
Scooby and the gang race to stop the ghost dog Cerberus from taking over the world in their biggest challenge yet.
The Cat in the Hat (Hulu)
Mike Myers plays Dr. Seuss' beloved feline in a live-action version of the most famous cat story ever told.
Happy Feet (Max®)
Mumble, the worst singer in the world, is born into a nation of Emperor Penguins who find their soulmate through song. Mumble quickly finds his place in the world by tap dancing to the beat of his own tune.
The Mitchells vs. The Machines (Netflix)
The Mitchells, the world's weirdest family, postpone their cross-country road trip when a robot apocalypse forces them to save the human race instead.
Queenpins (Showtime®)
A bored house mom (Kristin Bell) and her friend (Kirby Howell-Baptiste) devise an illegal coupon scheme that scams mega-corporations and rewards coupon clippers.
Grown Ups 2 (STARZ®)
Lenny Feder (Adam Sandler) moves back to his hometown to be near his friends (Chris Rock, David Spade, and Kevin James), only to find his small-town life is just as crazy as it used to be.
Failure to Launch (Showtime®)
Two disgruntled parents hire a beautiful interventionist (Sarah Jessica Parker) to persuade a 35-year-old bachelor (Mathew McConaughey) to move out of his family home.
Jumanji: Welcome to the Jungle (STARZ®)
Jack Black, Kevin Hart and Dwayne Johnson star in the story of four high school kids who become the avatars of the game they love to play—Jumanji.
Daddy Day Camp (Showtime®)
When Charlie Hinton (Cuba Gooding Jr.) enlists his military-trained father to help run a day camp, the campers and their dads are forced to embark on a series of adventures.
Funny action movies streaming now
Red Notice (Netflix)
An FBI profiler (Dwayne Johnson) and an infamous art thief (Ryan Reynolds) join forces to stop a dangerous crook who's not that easy to catch.
The King's Man (Hulu)
With wit and determination, one man stops a group of dangerous tyrants and masterminds from starting a deadly war.
My Spy (Prime Video)
Dave Bautista plays a hardened CIA operative who finds himself one-upped by a 9-year-old girl.
Death on the Nile (Max®)
An ensemble cast stars in this darkly humorous story about a murder and subsequent investigation that takes place aboard a glamorous river steamer.
Get Smart (Max®)
Steve Carell plays an inexperienced field agent who partners with veteran Agent 99 (Anne Hathaway) to thwart a world-domination plot.
Disclaimers
Availability of streaming content from third-party sources is subject to change and certain third-party fees may apply. Separate streaming membership is required for these services (and sold separately). Access to Amazon Prime Video, Netflix, Hulu, Sling TV, FuboTV and other streaming services requires compatible TiVo equipment and RCNWaveGrandeenTouch Internet service.
Not all services, speeds, packages, equipment, channels, tiers, pricing, streaming services, product offerings and product features are available in all areas. Offers valid only for new residential customers or previous customers with account in good standing who have not had our service within the last 60 days. All names, logos, images and service marks are property of their respective owners. Other restrictions may apply.
Broadband internet connection is required for TiVo Stream 4K devices and is required to access and receive streaming content. 100 Mbps Internet or higher is required. A compatible TV with a HDMI port is required. To receive 4K features and benefits, a 4K television, a 4K compatible streaming device and an internet connection are required. 4K content is limited to the programming available in 4K format by the content provider. One TiVo Stream 4K is included as an add-on promotional offer and valid for 12 months from installation date; thereafter, price increases to $1.49 per month in months 13-24, regular rates apply thereafter. Additional TiVo Stream 4K devices are available for $0.99/month (each) for 12 months, up to 5 devices total per home. Price for additional TiVo Stream 4K devices increases to $1.49 per month (each) in months 13-24; regular rates apply thereafter.
HBO®, CINEMAX® and related channels and service marks are the property of Home Box Office, Inc. MAX™ is used under license. Minimum 3G connection is required for viewing on mobile devices. Some restrictions may apply. All devices, titles and related trademarks are property of their respective owners. For specific technical requirements for devices, go to hbomax.com/faq/#devices.
© 2023 Amazon.com, Inc. All rights reserved. Amazon Prime Video requires a membership to Amazon Prime.
© 2023 Netflix. All rights reserved. Netflix is a registered trademark of Netflix, Inc. Netflix unlimited streaming membership is required.
© 2023 Hulu, LLC. Hulu subscription required. Hulu, the Hulu logo, and other Hulu marks, graphics, logos, scripts, and sounds are trademarks of Hulu, LLC. Compatible TiVo box, internet service and Hulu membership required.
SHOWTIME, THE MOVIE CHANNEL and related marks are trademarks of Showtime Networks Inc., a ViacomCBS Company. Individual programs, devices and marks are the property of their respective owners. All Rights Reserved. You must be a subscriber of SHOWTIME to get SHOWTIME ON DEMAND.
STARZ and related channels and service marks are the property of Starz Entertainment, LLC. Visit starz.com for airdates/times.