What are cell phone plans?
Cell phones are a part of our daily lives. They enable us to communicate with friends and family, give us access to news and entertainment and support the work we do.
With the increased reliance on smartphones and mobile devices, choosing the best cell phone plan has become a key decision for many individuals and families.
A cell phone plan is a contract in which you pay a mobile carrier a monthly fee to use their network to send and receive texts, make and receive calls, and access the internet using cellular data on your phone.
These plans often include a set amount of talk minutes, text messages, and cellular data along with a variety of services, including International Calling and mobile hotspot access.
In this article, you will learn what cell phone plans and mobile carriers are, the types of cell phone plans available, and how to choose the best cell phone plan for your needs.
What are mobile carriers?
Mobile carriers are wireless service providers that provide cellular connectivity to users with mobile devices.
Mobile carriers are also known as mobile network operators, cellular firms, or wireless service providers.
The cellular company you pay for your cell phone usage is the mobile carrier.
There are three types of mobile carriers:
Mobile network operators own their own network and maintain substantial infrastructure in the areas where they provide services.
Mobile Virtual Network Operators (MVNOs) do not own the spectrum or technology required for transmission; instead, they lease it from licensed carriers in the area.
3rd party carriers are smaller and usually operate on a regional rather than a national scale.
Astound Mobile is a MVNO. That means we can provide more options for less. Our costs are reduced because we don't have to pay to maintain the network like mobile network operators do, and we pass those savings down to you. See how much you can save.
Types of cell phone plans
Cell phone plans are available in a variety of options to meet the requirements of various individuals and families.
Cell phone plans differ in terms of data allotment, number of lines, and supported device types.
Below are some of the common cell phone plan types you will find in the market:
1. Postpaid phone plans
Postpaid cell phone plans are monthly contracts provided by mobile network providers in which you pay for the services you have utilized at the end of each billing cycle.
They are associated with contracts, especially if you are buying a phone through the mobile carrier.
Postpaid plans typically include major benefits such as unlimited talk and text, high-speed data, international calls, data roaming, high-quality streaming services, and customer service incentives, depending on the plan.
In addition, postpaid plans eliminate the need to reload your account.
When you go over your plan's monthly data allocation, the carrier will either charge you for the extra usage or slow your data speeds for the remainder of the billing cycle.
2. Prepaid phone plans
Prepaid phone plans are a type of phone service where you pay for the service upfront before you receive it.
They are also referred to as "pay-as-you-go" deals.
Prepaid plans have an easier service setup because you don't need to sign a contract, go through a credit check, or disclose much personal information.
Prepaid plans are usually less expensive than postpaid plans, offering more flexibility and control.
These plans typically offer just talk without extra features that can cost more money.
If you're looking for extreme affordability, then a prepaid plan may be appropriate for you.
3. Unlimited phone plans
Unlimited cell phone plans include unlimited data with no usage cap, unlimited texting and calling, flexible contracts, and extra services like hotspot functionality and data roaming.
Despite having unlimited high-speed data, many unlimited plans have data thresholds beyond which your internet speed will start to slow down.

4. Family phone plans
Family phone plans or shared plans let a group of individuals share a monthly phone service, with each person having their own phone and phone number and all charges being summed up in a single bill.
Family plans are structured in two ways: shared data or fixed data per line.
Family plans with shared data have a single mobile data allocation that is shared by all the lines in the plan.
On the other hand, family plans with fixed data per line often split the total amount of data in the plan per line.
For example, in a family of five with a plan of 20GB of data, each member gets 4GB of data.
With Astound Mobile, each family member gets their own equal amount of data assigned to their line.
How to choose a phone plan
When shopping for a new cell phone plan, it's critical to compare carriers based on your specific requirements.
Choosing a cell phone carrier can be challenging, especially when there are plenty of options and it's unclear which one genuinely provides better service.
Keep reading to find out which phone plan is best for you based on your specific needs.
1. Postpaid plans
Postpaid mobile plans are an excellent choice for anyone wishing to pay off a mobile phone without buying it outright.
The mobile carriers offering postpaid plans include the cost of a phone in a lock-in contract, which will be spread out over the duration of your plan (12 to 24 months) through monthly installments.
They also offer renewal benefits to upgrade your mobile phone early, either through a discounted cash out or at a reduced price by continuing with your current plan.
Postpaid plans do not require a reload, so if you find yourself constantly exceeding your monthly data limits or running out of credits while talking or texting, automatic top-ups or even data speed limits guarantee that you stay connected.
However, the carrier will charge you for the extra service usage.
Notable perks come with choosing a postpaid plan if you are looking for extra add-ons to your cell phone plan aside from data, talk, and text.
These include discounts on other carrier services, like home internet, as well as customer loyalty programs, international calls, data roaming, data hotspots, access to streaming platforms and gaming apps.
Postpaid plans are essential if you want a centralized account for your monthly phone and mobile service bills.
They're also ideal for families who use various services from the same mobile carrier.
Prepaid plans are typically less expensive than postpaid plans, offering more flexibility and control.
If you want to enjoy predictable costs and do not want to buy or upgrade to a new phone, you should think about the savings of a prepaid plan.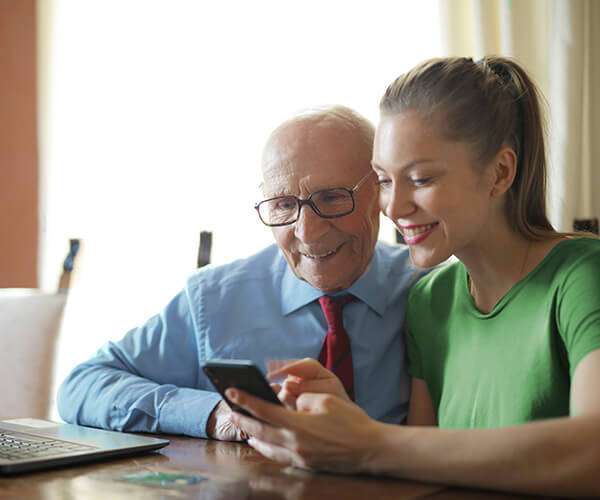 If you're diligent with your data usage, prepaid plans are a great way to track your monthly spending.
If you have a limited budget for one month, you can change your plan based on your budget so you don't have to worry about missing a payment.
However, prepaid plans require you to reload your account on a regular basis.
If you do not pay the phone bill, your service will be disconnected.
Additionally, there are no lock-in contracts; if you want to replace your current prepaid number, you can simply buy a new SIM card from a different provider.
Unlimited phone plans are among the most popular plans on the market.
If you frequently use data for online gaming, social media, web browsing, and streaming videos and audio, unlimited plans will supply all of your needs for heavy, moderate, and light data usage.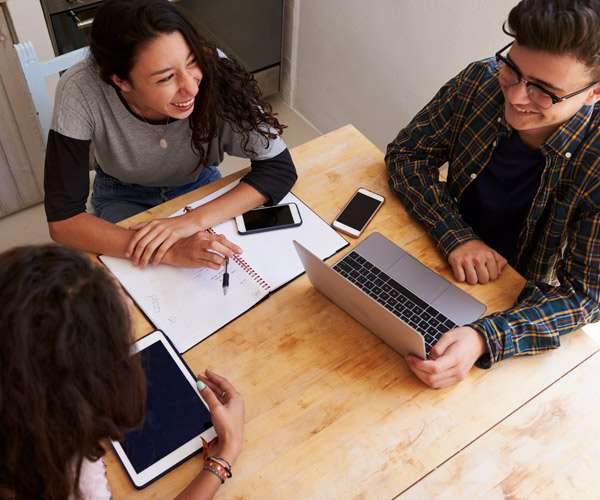 Before you buy an unlimited plan, be aware that they are not exactly unlimited; rather, mobile carriers place threshold caps on how much high-speed data you can utilize.
Depending on the mobile carrier, they may throttle, or slow down, your speed after you've used 40GB of high-speed data and reduce your network connection from 4G to 2G until the end of the billing cycle.
With Astound Mobile, you can bundle your home WiFi with your mobile phone plan to provide the internet bandwidth your home needs and the mobile data plans you need on the go at an affordable price.
4. Family phone plans
If you want to save money at home, a family cell phone plan is an excellent option.
A family phone plan allows you to manage each of your family members' lines within one account by paying one monthly bill for your family's cell phone service.
These plans also offer a discount when you add a new line to the same account.
Furthermore, with some family plans, you can assign separate services to each line.
For example, if you have a child, you may be able to impose specific constraints on that single line.
These include limiting the hours of the day that the phone can be used for calls, establishing a budget for download purchases, and capping the amount of web browsing that is allowed each billing cycle.
Family plans can also help you track your monthly bill by categorizing it as data used and calls and texts made and received per individual.

Astound Mobile
If you are looking for the best phone deals, Astound's cell phone plans offer nationwide coverage, dependable reliability, and a comprehensive set of features that make working from home and keeping in touch with friends and family better than ever.
Astound Mobile is brought to you by award-winning Astound Broadband and provides more choice and flexibility on one of the nation's fastest and largest 5G networks with great value. Our plans are designed to meet the needs of all customers – whether you choose a plan that's by the gig or unlimited.
Both our shared data and unlimited plans also include unlimited text & talk.
Finally, our plans don't require a contract.
Sign up to be among the first to get Astound Mobile service.
Get Mobile + Internet Together
Find the mobile service, home internet, and streaming that's just right for you.
Disclaimers
Astound Mobile requires Astound Internet service. Coverage not available in all areas. A trademark of Ziff Davis, LLC. Used under license. Reprinted with permission. Where available. © 2022 Ziff Davis, LLC. All Rights Reserved. All names, logos, images and service marks are property of their respective owners. ©2023 Astound Broadband. All rights reserved.
This website contains instructional information, including from third-party sources, and is intended, but cannot be guaranteed, to be always up-to-date, complete and accurate. Astound does not endorse, and is not responsible for, any third-party content that may be accessed through this website. Any representation or warranty by Astound that might be otherwise implied by information on this website is expressly disclaimed. Astound expressly disclaims all liability or responsibility with respect to actions taken or not taken based on any or all of the instructional information contained on this website. Astound does not warrant or guarantee the availability of any services at any specific time or geographic location or that services will be provided without interruption. Not all aspects of the Astound services function on all equipment and devices. Use of this website is subject to the Web Site Disclaimer and Web Content Accessibility Policy.