Incredibly Realistic Content with 4K TV
4K Ultra HD delivers amazing 4K picture quality with crisp, sharp images that give you a life-like viewing experience.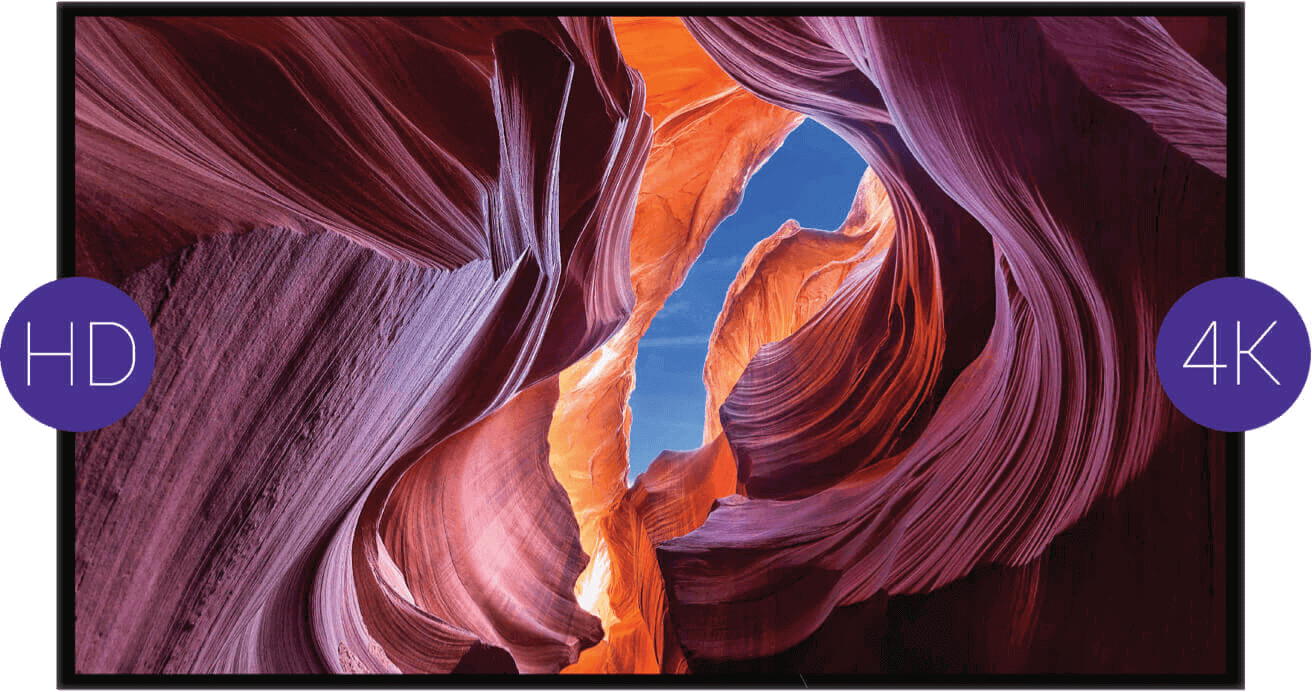 What is 4K TV?
4K programming through a 4K TV delivers four times the number of pixels as standard HD, which results in even clearer pictures.
Experience the 4K Difference
Watching content in 4K delivers a picture so clear and with so much detail, it's like looking through a window.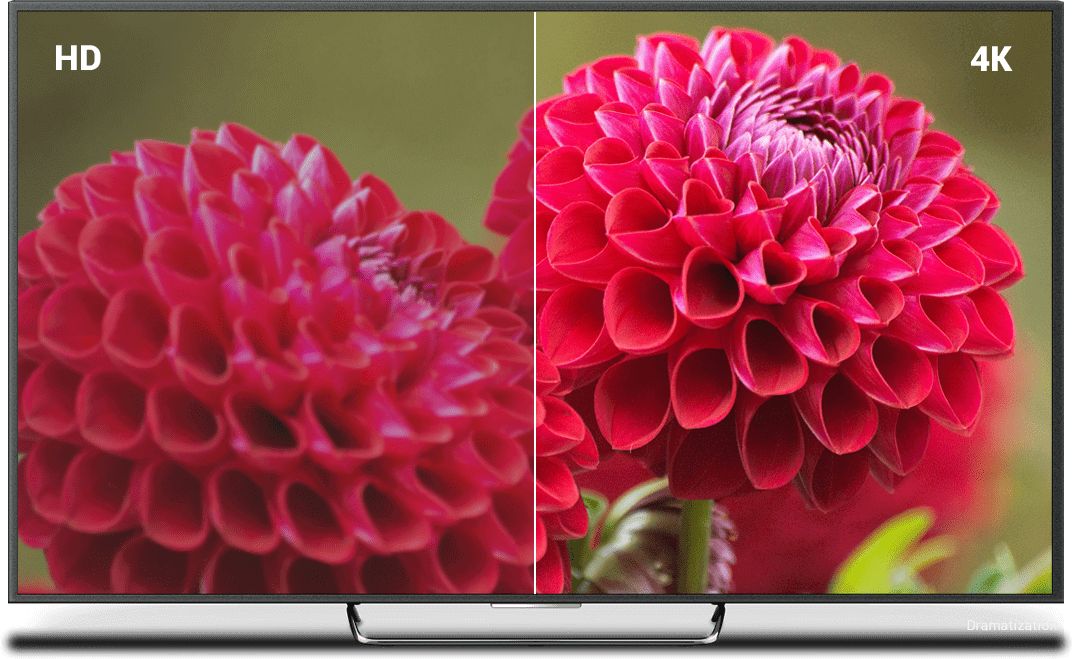 Getting Started with 4K Streaming
Here's what you need to explore the world of 4K Ultra HDTV streaming.


High-speed
internet connection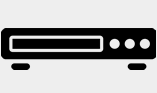 Separate subscription to 4K
streaming provider
Frequently asked questions
Disclaimers
Not all services, speeds, packages, equipment, channels, tiers, pricing, streaming services, product offerings and product features are available in all areas. Offers valid only for new residential customers or previous customers with account in good standing who have not had our service within the last 60 days. All names, logos, images and service marks are property of their respective owners. Other restrictions may apply.
Broadband internet connection is required for TiVo Stream 4K devices and is required to access and receive streaming content. 100 Mbps Internet or higher is required. A compatible TV with a HDMI port is required. To receive 4K features and benefits, a 4K television, a 4K compatible streaming device and an internet connection are required. 4K content is limited to the programming available in 4K format by the content provider. One TiVo Stream 4K is included as an add-on promotional offer and valid for 12 months from installation date; thereafter, price increases to $1.49 per month in months 13-24, regular rates apply thereafter. Additional TiVo Stream 4K devices are available for $0.99/month (each) for 12 months, up to 5 devices total per home. Price for additional TiVo Stream 4K devices increases to $1.49 per month (each) in months 13-24; regular rates apply thereafter.