Eastern PA Leaders
There are some wonderful people in the RCN viewing area who quietly do work that often goes unnoticed, and as much as possible, I'd like to try to identify their efforts as much as possible on this blog and on our "RCN SportsTalk" program.
The first one—and I can prove that I'm not trying to suck-up here—is my son's T-Ball coach, Dave Fries.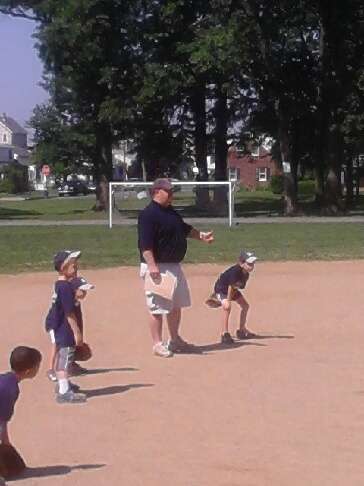 Actually, and I'm optimistically saying you could probably insert the name of hundreds of names here who silently do work for our young people with any recognition or financial rewards, but I want to give Coach Fries some attention.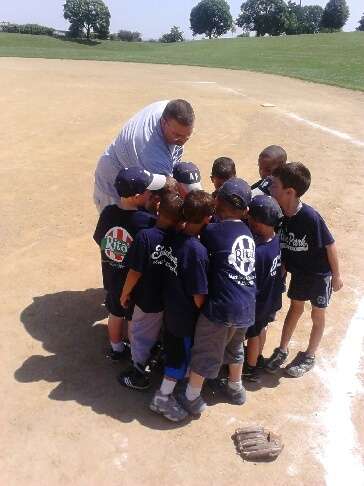 For anyone that has spent time around three-, four-, five- and six-year olds, trying to keep them on the field (forget being focused on the game itself) is a major chore. Kids that age can have the attention span of a gnat and trying to teach them the finer points of America's pastime can be more than trying. Add the complete lack of pay and working a full-time job, a family, mortgage, et. al, the extra burden of youth coaching may not seem worth it. But Coach Fries was extremely patient with the kids and did his best to give instructions throughout the season—even if most kids seemed more intrigued by playing in the dirt behind second base.
I purposely waited until his season was over, and got word that he has officially retired from t-ball coaching before I wrote this post to avoid any bias. Truly, he had the patience of a saint, and I think he'll be very hard to replace when my son goes out for the team next year.
Speaking of identifying unsung heroes in our community, former sports writer Joe DeVivo is running a very special golf tournament for the second straight summer—an event in which he turned a tragic event in his family's life, into a fun outing that's used to help out local students.
The second annual Joseph J. DeVivo Memorial Golf Tournament, which pays tribute to Joe's dad, who was abducted from his home in the Poconos and murdered in 2012, was held on Sunday, July 21 at Country Club of the Poconos in Marshalls Creek (because of a technical issue, we weren't able to post this prior to the event). Last fall, thanks to the generosity of individual and corporate donors, we established the Joseph J. DeVivo Memorial Scholarship Fund and were able to raise $9,000 for Ashley Kennedy, a graduating senior at East Stroudsburg North High School.
Last year, they gave out 135 prizes, so practically everybody got something. Most won 3 or 4 prizes and one woman won nine. They have a large number of very good raffle prizes again including tickets to the Aug 4 NASCAR race at Pocono Raceway, baseball tickets for the regional minor league teams, greens fees to a variety of golf courses in Northampton County and the Poconos, "Day at the Races" packages and numerous restaurant gift cards in the Lehigh Valley and the Poconos. More information is available on its new website (click on the tourney's name above for the link).
Who are some other community leaders and coordinators who deserve some notice? Post your suggestions below as we try to salute people who very quietly do wonderful work in our area.