With the school year now behind us, we are happy to unveil the local "all star" listings for teams in our ATVN coverage areas.  This week we continue our rundown, starting with the Eastern Pennsylvania Conference – 18's first and second team softball honorees.
2023 EPC Softball 1st Team All-Stars

Name
School
Position

KATE YADUSH

WHITEHALL

1st Base

DARIA KROUT

EMMAUS

2nd Base

MAIA D'AMICO

FREEDOM

3rd Base

MADISON GLICK

FREEDOM

Shortstop

ANGELA FISHER

NORTHAMPTON

Catcher

HANNAH MAKOVSKY

NORTHAMPTON

Outfield

SHAYLA MORGAN

EMMAUS

Outfield

KARLIE JURASITS
POCONO EAST
Outfield

HAILEY BARTOSH

WHITEHALL

Designated Player

HANNAH DUERR

NORTHAMPTON

Utility Player

EMMA FRALEY

NORTHAMPTON

Pitcher

HANNAH DUERR

NORTHAMPTON

Utility Player
2023 MVP – Madison Glick
2023 EPC Softball 2 nd Team All-Stars

Name
School
Position

AVERY DIEBERT

NORTHAMPTON
1st Base
AVA CASCARIO
NORTHAMPTON
2nd Base

MIKENNA PRICE

POCONO EAST
3rd Base

ARIANA CASTILLO

LIBERTY
Shortstop

MASON ROSELLI

EMMAUS
Catcher

DOROTHY ELKO

STROUDSBURG
Catcher

MOLLY DEVERS

LIBERTY
Outfield

EVELYN MONTONE 

PARKLAND
Outfield

MEGAN McLAIN 

POCONO EAST
Outfield

DANIELLA GUZZO

FREEDOM
Designated Player

ADDY SMITH 

LIBERTY
Utility Player

DANIKA BARTHOL

EMMAUS
Pitcher
Next up for our fans in the Washington DC region, we have the DCIAA's high school football all-star listings…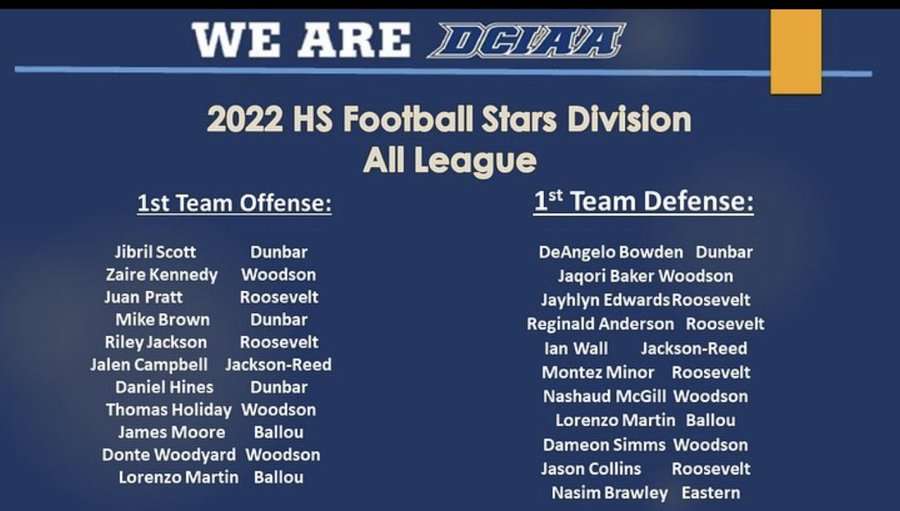 We encourage all the athletic directors, coaches and "sports chairs' in all of our Astound TV Network markets to reach out to me with your post-season awards and honors by emailing them to me at chris.michael@astound.com and we'd be happy to feature your student-athletes here on our website.
Remember to keep checking back here at "The Shop" for more recognition of our local high school student-athletes' achievements throughout the summer and congratulations to this year's honorees!
The views expressed in this blog are those of the author and do not necessarily reflect the official policy or position of ATVN or any other agency, organization, employer or company.