SUMMER HOOPS: August 2021
The views expressed in this blog are those of the author and do not necessarily reflect the official policy or position of RCN or any other agency, organization, employer or company.
This week will be our final update on the local summer high school basketball leagues along with our last look at some of the still pictures featuring teams in the RCN viewing area. We also want to give a shout out to RCN freelance crew member Dan Moyer, as his son and grandson, as coach and player – respectively, reached the finals in the Forks Township summer baseball tournament. Great job!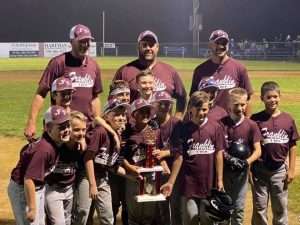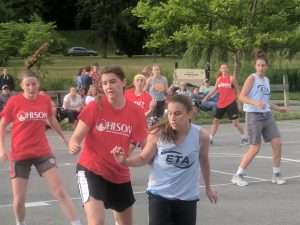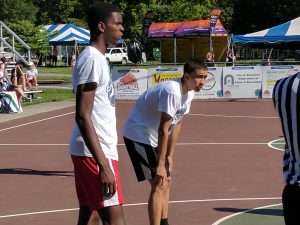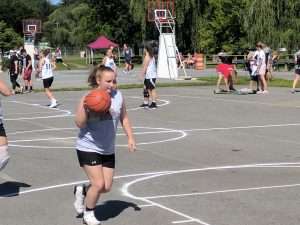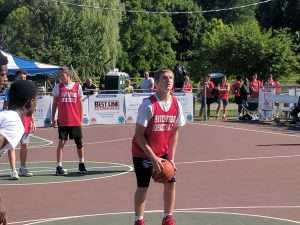 As you saw on RCN SportsTalk a few weeks back (but can still see the entire interview through RCN on demand–free for RCN customers), TOC Director Eric Snyder announced that the annual Catasauqua basketball tourney will not be conducted this year.  Also, its future is also very much in doubt.  This year's decision was based on the declining interest and participation in summer basketball programs around the entire region. Quite a few coaches have also been on our show this past year expressing concern about the lack of participation numbers in certain sports programs, most noticeably in basketball, baseball and several girls sports. It will certainly be something to watch over the upcoming weeks and months.
A couple of annual basketball tournaments were held over the last month, including the Holy Name July Tournament and this past weekend's "AwesomeFest" (formerly SportsFest of Allentown.)
The Holy Name Tournament featured outstanding performances by the Northampton, Whitehall, Allentown Central Catholic and Notre Dame-Green Pond girls basketball squads.
This tourney also had decreased numbers of school participants but featured a great semi-final matchup in which Central Catholic edged Northampton 45-40. The Vikettes went on to win the championship over Scranton Prep later that same day.
"Awesomefest," meanwhile, was dominated by teams from OUTSIDE the Lehigh Valley.  Dunmore captured the girls title and Reading High School defeated Lincoln of Philadelphia for the boys championship. Pocono Mountain West was another team that also impressed many before losing its semi-final matchup late Sunday afternoon.
We'll begin to turn our attention to the fall sports programs as all local high school teams have now "officially" begun their preseason workouts this week.  On this Thursday's SportsTalk TV show, we will start our fall sports previews by featuring the new head football coach at Allen High School.
Keep checking back for more fall sports previews as we get you ready for the upcoming seasons!