Your Astound Broadband powered by Wave Internet service is installed and ready for a router. You can provide your own router, or rent one from Astound. Once you're ready with your router, you'll need to get it connected to the Astound main feed inside your home's smart panel, home which may be in the laundry or utility room.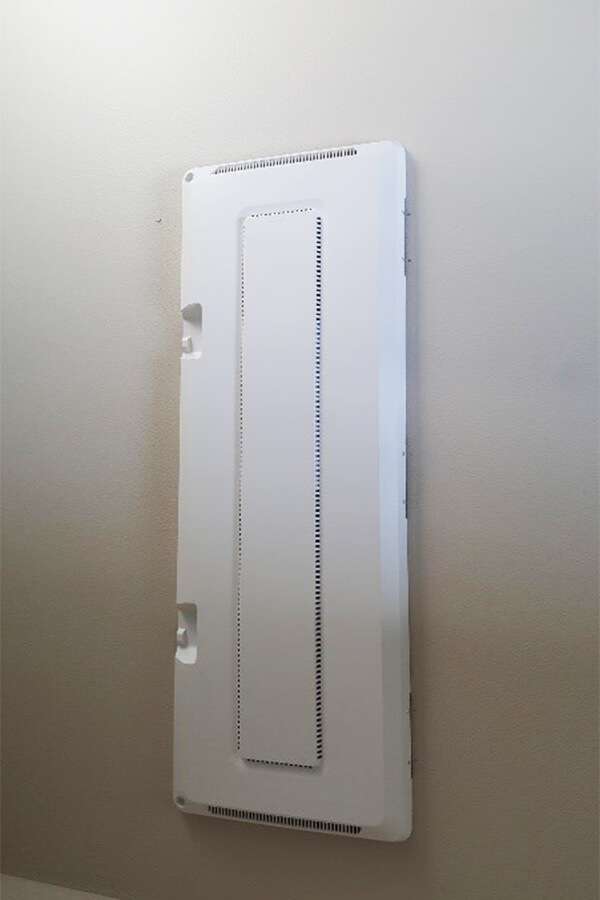 This is your smart panel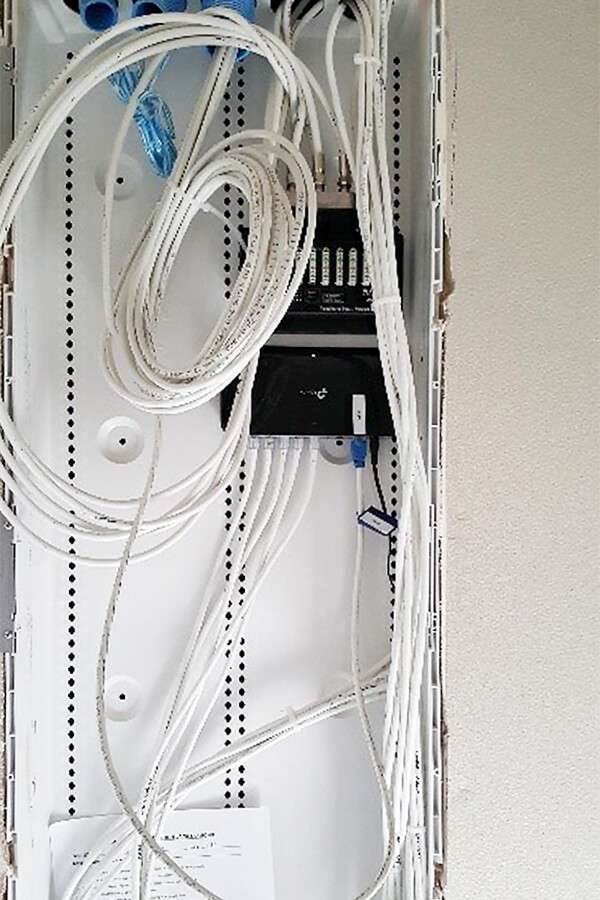 Inside your smart panel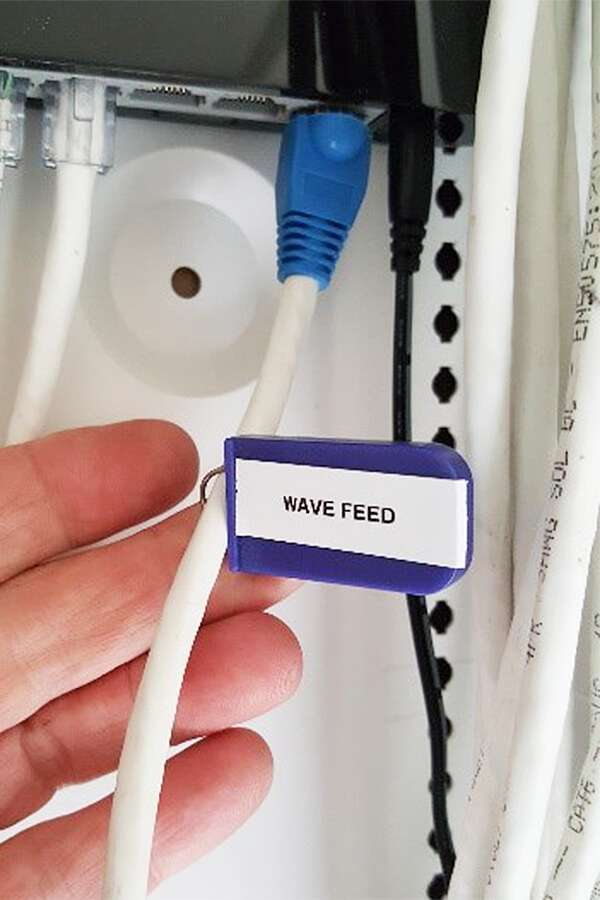 Main feed
Main Feed Input
The main feed plugs into an input on the switch. From the switch, there are Ethernet cables that connect to wall jacks in several of your rooms, which would be labeled by the electrician.
How to connect to your wireless service (WiFi)
You have two options to connect to your fiber internet service:
1. Connect your router in the smart panel for WiFi throughout your home
Plug the Wave feed with the blue boot into your wireless router input
2. Create a hardwire connection in one of your pre-wired rooms
Ensure the feed with the blue boot is plugged into the switch as shown on the previous page
Select a pre-wired room that is connected to the switch
Using an Ethernet cable, plug your router into the wall jack corresponding to that location
In order to fully support your service and deliver an optimal customer experience, we requires some key information for your account. Please provide your information in our online form.
Help is available 24/7 from our support center at 1-844-779-2834.
Disclaimers
Not all services, speeds, packages, equipment, channels, tiers, pricing, streaming services, product offerings and product features are available in all areas. Offers valid only for new residential customers or previous customers with account in good standing who have not had our service within the last 60 days. All names, logos, images and service marks are property of their respective owners. Other restrictions may apply.